2019 Gear Hunter Holiday Gift Guide: Savage Arms 110 High Country in .300 Win Mag
OutdoorHub Reporters 12.19.19

New for 2019, the Savage Arms 110 High Country in .300 Win Mag is a premium product in Savage's vast hunting rifle lineup. Savage has been in the business of making hunting rifles since 1894, so it's safe to say they know exactly what they're doing. Any time someone find a long-box present under the tree, it is amazing. This rifle would make many a hunter's dreams come true.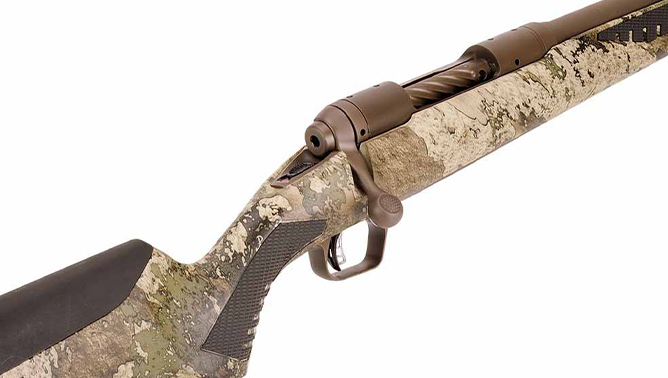 The 110 High Country rifle specifically is designed to accurately place shots at long ranges in order to put big game like elk and moose down with only a single shot. It comes with a strata synthetic stock with a neat looking True Timber colored design on it, a spiral fluted barrel to ensure maximum accuracy, and the user adjustable Accu-trigger that can make the trigger pull as lightweight and crisp as possible. The PVD coating on the barrel and the receiver also helps to protect the rifle against rain and moisture, so rust and corrosion should not be a problem when you take this rifle out into the woods on your next hunting trip.
The 110 High Country comes with a number of important features that make it well worth the price, including a three position safety that's very similar to the reputable safety system of the Winchester Model 70, a detachable box magazine to facilitate faster reloads, and a threaded muzzle to help reduce muzzle flash and the heavy recoil of the .300 Win Mag round.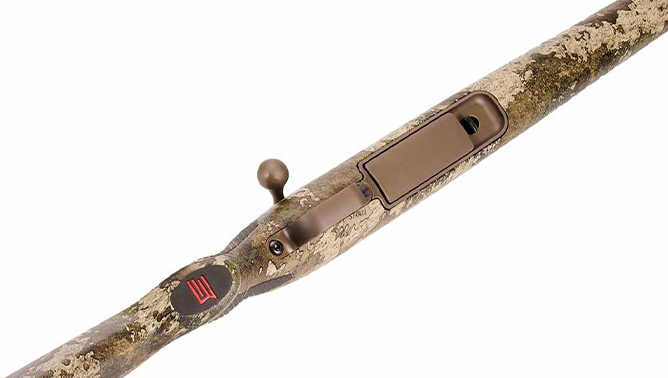 The Savage 110 High Country comes ready to go right out of the box, but the only thing that it's missing is a good scope, so you'll need to purchase and install that separately. It's also recommend that you set the fully adjustable Accu-Trigger to your desired trigger pull to make this rifle truly your own.
Just remember, you're going to need plenty of space to fit this under the tree.