The Springfield Armory Hellcat has been a pistol many years in development with the Springfield company and is easily one of the most talked about new pistols of the year. This has been the most talked about new pistol in some time.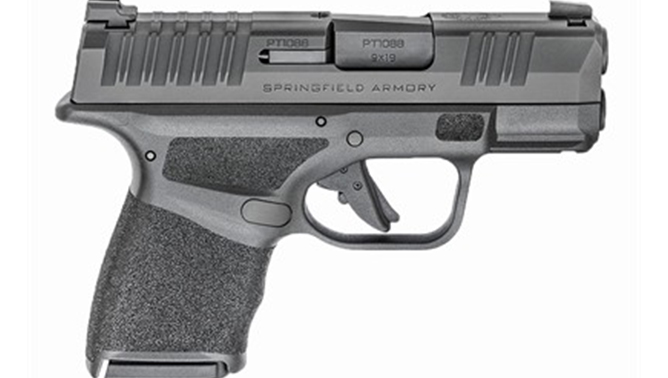 A couple of years earlier, SIG Sauer had released the SIG Sauer P365, which took the firearms concealed carry market by storm due to the fact that it was the size of a compact single stack 9mm handgun (such as the Glock 43 or Walther PPS) and yet had a larger 10 round magazine capacity, something that was just about unheard of as most single stack 9mm pistols will have a capacity of six to eight rounds. Well, Springfield has attempted to outdo SIG Sauer by releasing the similarly sized Hellcat with its eleven round magazine size.
The Hellcat is a striker fired pistol with adjustable tritium front sights and an overall length of six inches. The overall weight of the pistol is just over one pound. If you know any friends or relatives who want a truly compact pistol that's easy to carry and that also comes with impressive firepower thanks to the sheer number of bullets in the magazine, the Hellcat definitely represents a rock solid option from a reputable company.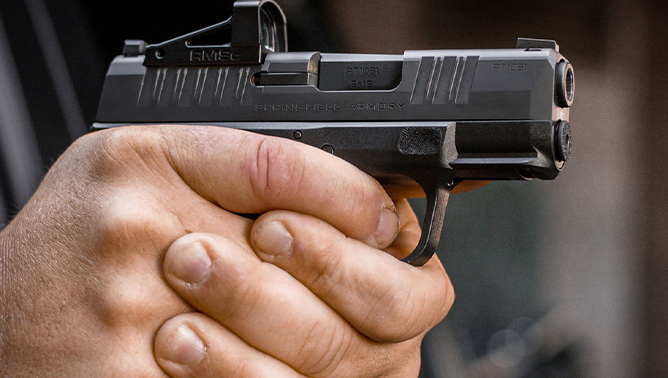 The biggest highlight of the Hellcat is the fact that it's the size and width of a single stack 9mm pistol and yet has a double stacked magazine for a higher capacity. Additional highlights of the pistol include its tritium sights and the option for a larger thirteen shot magazine size.
Springfield Armory currently offers their Hellcat in two models. One comes with a fixed U-Dot Sight System, and the other is an OSP model that can accept red dot sights. The OSP model also has a seamless cover plate that is fully removable, so you don't have to install a red dot sight if you don't want to.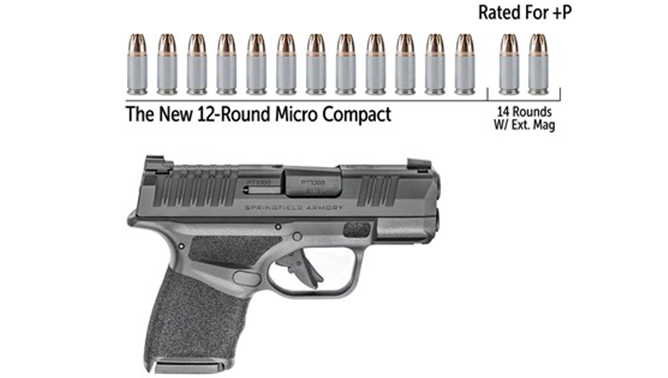 Springfield claims that the Hellcat is the highest capacity micro compact 9mm pistol in the world. For now, there's certainly no other compact 9mm pistol that holds 11 rounds in a flush fitting magazine.
Put a Hellcat under your tree!