The Springfield Armory Saint Victor in .308 Winchester is the perfect choice for a Christmas gift if you have any gun lovers in your family who you know love the AR-10 platform. Designed to be an upper level AR-10 the Saint Victor comes with a sixteen inch barrel with a weight of just under seven pounds, making it a relatively lightweight and compact offering for an AR-10, which are typically known for being significantly larger and heavier than the AR-15.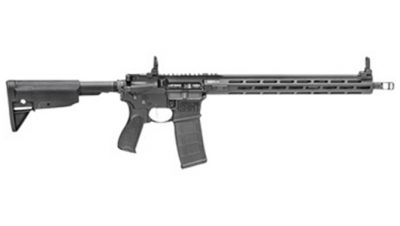 As a whole, the AR-10 is a very versatile platform, because it's fully modular and effortlessly customizable just like the AR-15 and yet thanks to the .308 Winchester chambering, it can be used for both tactical/defense use and for big game hunting of deer, elk, and bear.
Besides .308, the Saint Victor is also available in the lighter 5.56x45mm NATO chambering as a shorter and lighter AR-15 platform as well. The Saint Victor utilizes a proven direct impingement gas system, which has been in use with the AR platform for more than fifty years. The Saint Victor is also built out of very durable components designed to sustain difficult and prolonged abuse in the elements. This is a rifle that will be a great choice for everything from casual shooting on the range to big game hunting to tactical uses to defense to use as a survival rifle in a disaster scenario.
The Springfield Armory Saint Victor is excellent for hunting and tactical uses alike. According to Springfield, the Saint Victor is designed to be a purpose driven rifle for professional uses right out of the box, and Springfield also claims that no upgrades are needed in order to make the Saint Victor a functional rifle ready for field use right out of the box.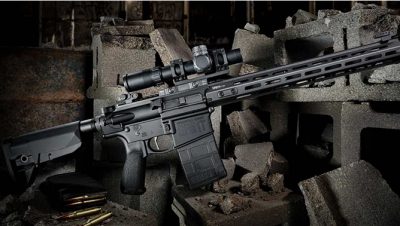 The overall length of the Saint Victor is 35.5 inches for the AR-10 version and 32.25 inches for the smaller 5.56 AR-15 version. The total barrel length is sixteen inches and weight is 6.9 pounds.
Be a great Saint Nick this year by putting a Saint Victor under the tree!