Zenbivy Sleeping Bag System
Price: $279.95
Buy Now 
Zenbivy is a company focused solely on blankets, quilts, bivvies, and sleeping bags, and they also have a reputation for making some of the highest quality products in the industry, so it's safe to say that they know exactly what they are doing.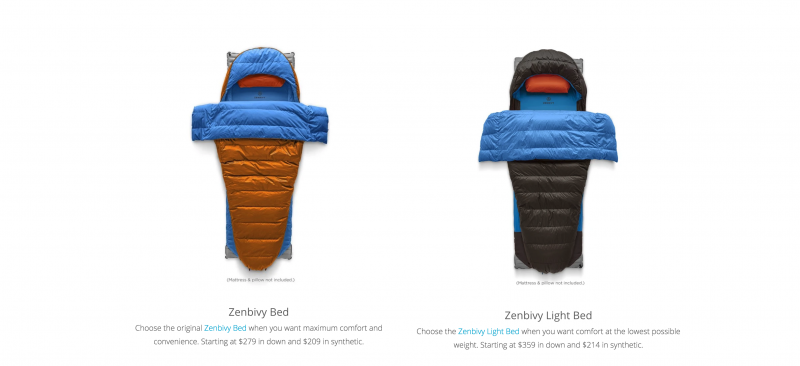 The Zenbivy Sleeping Bag system that we are taking a look at now is marketed as a two piece sleeping bag that is not meant to operate like a traditional sleeping bag at all and that is a good thing! A traditional sleeping bag can become twisted and generally uncomfortable, especially if you are sleeping in multiple layers of clothing. The Zenbivy Sleeping Bag system is designed in a completely unconventional way and this design is our main resign why we chose this bag.
I had the pleasure of using the Zenbivy system on a cross country road trip from Michigan to Idaho this fall. We were sleeping in a Yakima Skyrise tent, hitting some less than trafficked destinations along the way. I found the Zenbivy to be a dream to sleep in. The bag is designed to be covered with a soft sheet, along with a separate quilt that 'floats' even when it is zipped in, so the bag will not twist itself around you.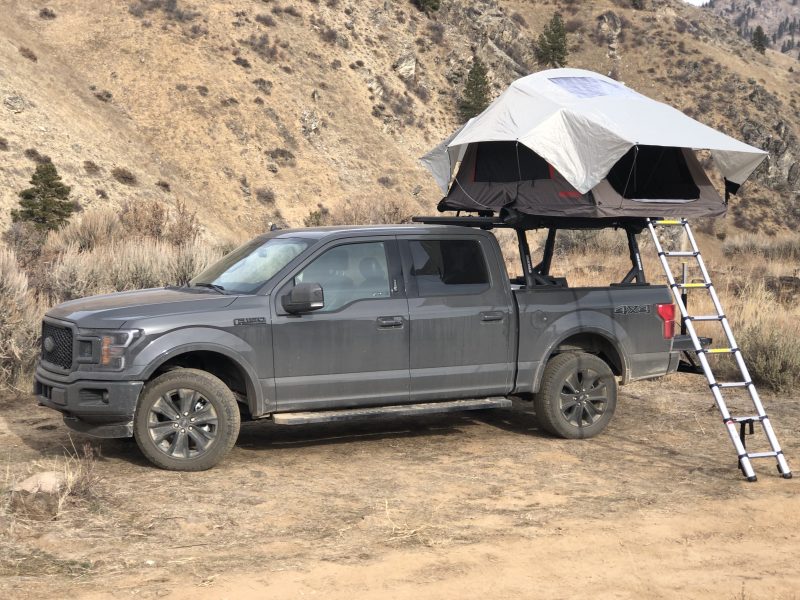 The quilt can also be tucked in for colder weather, or be untucked for the warmer months. The hood will give you a snug place for your head, but without the web of cords and toggles that you have to contend with when using other sleeping bag systems.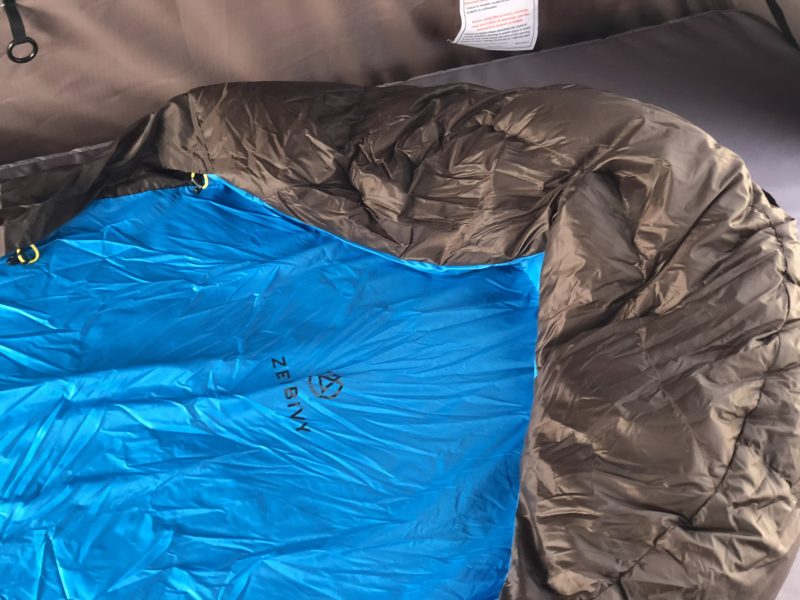 The Zenbivy Bed may look weird at first, but it quickly becomes familiar: A mattress, covered with a sheet. A pillow. A blanket that can be tucked in. Just like your bed at home.
Zenbivy Sleeping Bag System Highlights
Unlike many other sleeping bags, the Zenbivy has a very loose feel so you can roll around in it to get comfortable as needed. You can also move freely within the bag without have to worry about the quilt slipping off of the sleeping pad.
This, along with the fact that the Zenbivy is a multi-configuration system providing you with the mattress, pillow, sheet, and quilt/blanket all in one are easily its main highlights.
Here's what the manufacturer has to say about how it works:
The Zenbivy Sleeping Bag system is designed to provide you with a mattress, a sheet, a pillow, and a blanket that can be tucked in all in the same package. What more could you ask for?
Buy Yours here