Three Shooting Bags This Gun Writer Can't Do Without
Eve Flanigan 03.04.20

As a busy trainer and writer, I'm hard on gun bags. No less than five stay in my vehicle at all times. After all, there's the no-live-ammo classroom bag, the carbine bag, the pistol bag, the first aid bag, and the bug-out (or more likely, get-home) bag. I've had the good fortune of testing a lot of shooting bags over the years, and there are three I consistently keep going back to because they've been tough and handy. In no particular order, here they are.
Vanquest Mobius 2.0 V-Packer
My favorite choice for short hikes and all-terrain training exercises. This sling design pack is padded and ventilated in all the right places to stay stable and comfy when navigating difficult footing. There is easy access to all but the rearmost (and concealed) compartment, with the side-mounted water bottle holder being super-handy. Its structure makes it easy to use some spaces as a dump bag while neatly organizing smaller items.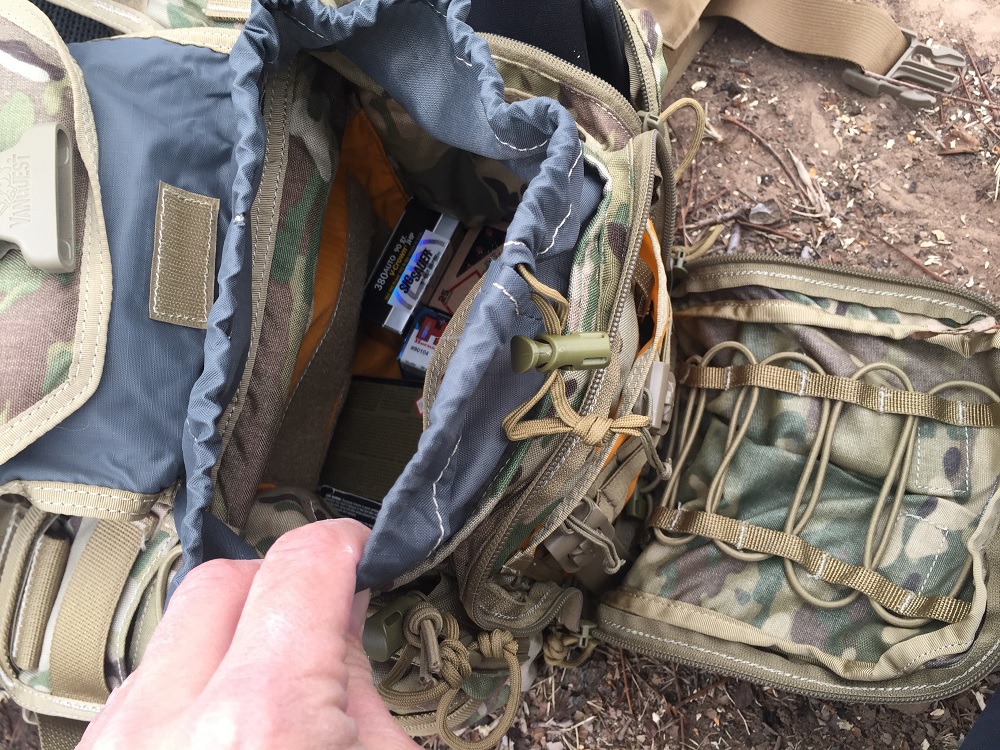 The Mobius 2.0 V-Packer expands to accommodate extra shoes and a jacket, but wears and looks good carrying a lot less. Loop material in the rear compartment, paired with Vanquest's hook-backed pistol/mag carrier makes it a perfect way to carry an extra handgun. There's a waist strap for stability, and the padded shoulder strap can be switched for right or left side use, or removed entirely. The main compartment is 10 inches high, 8.25 inches wide, and 5.0 inches deep; the flap cover is weather-resistant. The double-zippered side pockets are 4.5 inches long, 7.0 inches tall, and 2.0 inches wide. There are four color choices. $94.99
Exos Range Bag
This reinforced, duffel-style bag offers the luxury of being able to see most of the main compartment contents without digging. I use this as my carbine range day bag. Exos Gear improved upon the original bag by adding a bottom stiffener that helps it keep its shape and stand up without rolling. The interior divider helps keep my tools separate from the jumble of magazines, ammunition, and other rifle gear on the inside.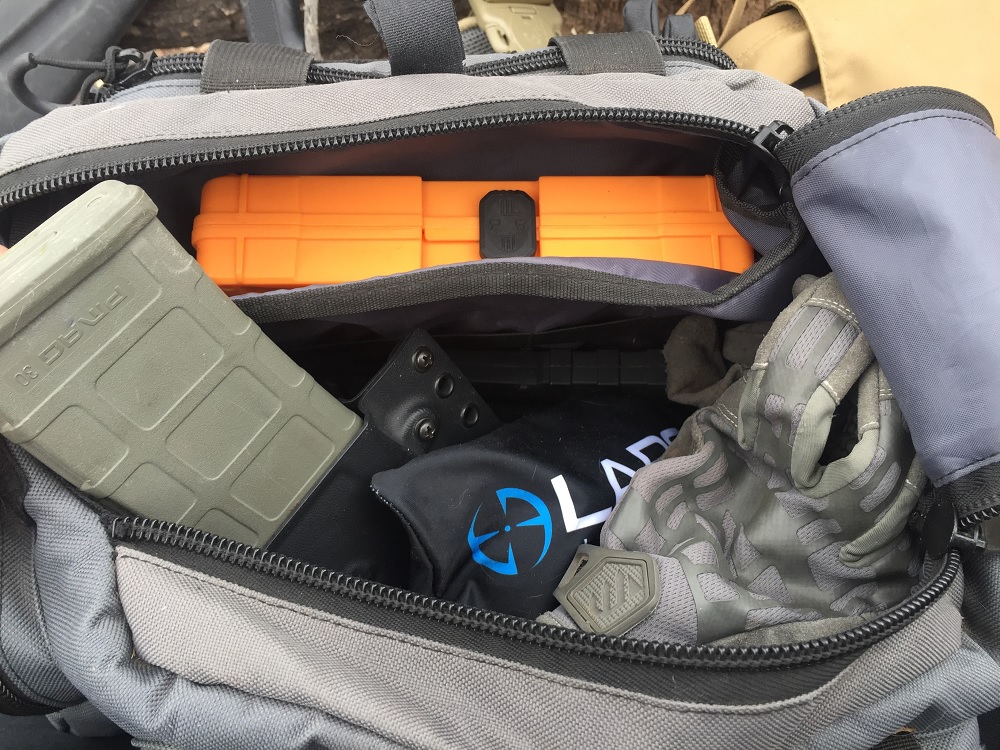 On the outside top, hook-and-loop straps make a perfect place for ear protection to ride. The zipper pulls make fast, gross-motor style operation easy, something that comes in handy as I often run to this bag for student needs during class when I want to keep attention-diversion time limited. A subdued American flag patch is included. Outside dimensions are 17 x 14 x 8 inches. The main compartment is 12 x 8 x 8 inches. It's offered in gray, black, and pink. Find it on Amazon for $39.95.
T3 Gear Bolt Bag
This messenger bag was made to carry gear in low-vis style. Made by a combat veteran-owned company to combat-tough standards, it's ideal for grab-and-go convenience for carbine and other emergency supplies. I use it as a backup for extra carbine or long-range gear for multi-day classes that may present a range of demands. Three pouches that each hold two 30-round magazines, with elastic for retention, are positioned under the main flap for easy access. Inside the large compartment is a radio holster, a plethora of loops for pens, markers, etc., and a stretchy lanyard.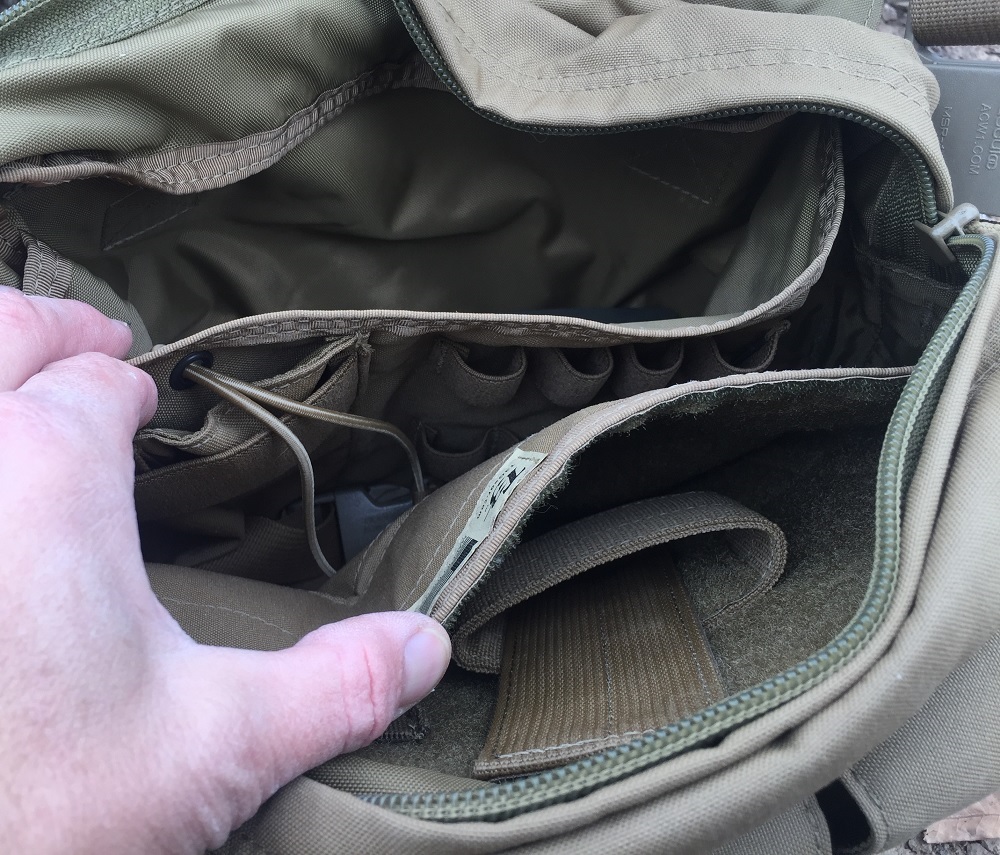 The Bolt Bag is offered in khaki, black, olive drab, desert digital, multi-cam, and ABU tiger. Large Velcro straps on the back make it possible to attach the Bolt Bag to a larger one, or to a belt, having removed the shoulder strap with its quick-detach buckles. This bag will hold up to serious weight and abuse, but it must be carefully packed if it's expected not to roll forward from the weight of the front-packed magazines pulling it forward. This 500D Cordura, 12 inches wide, nine inches tall, five inches deep bag can be yours for $88.
These three bags have earned my trust thanks to one or more years of hard use. Zippers have been stretched but not given way, dirt has been accumulated and cleaned off, and they keep doing what they were made to do with reliability and style.