If you have a dream hunt, you can start planning it now at the SCI Convention being held here in Las Vegas February 4 through 7. The options range from modestly priced adventures to the extreme, like a half-a-million-dollar Big Five safari. Every hunter has those "some day" fantasy trips on his or her bucket list, and here are seven that can be life-changing events.
1. Wyoming mule deer
A trophy mule deer may be the most difficult trophy to bag no matter how much money you spend. Fortunately, if you are willing to condition yourself for the mountains and practice shooting effectively at longer ranges, you can beat those odds. This hunt often means a horseback ride into the mountains well before dawn where you plant yourself on a remote ridge top and glass until you catch the glint of a giant antler and then begin a well-planned stalk. You may have to wait until the animal beds before making a large circle to stalk from above or just wait for the animal to stand. Either way, your shooting and stalking skills will be tested in the magnificence of the Rocky Mountains. Learn more here.
2. Elk in the Southwestern United States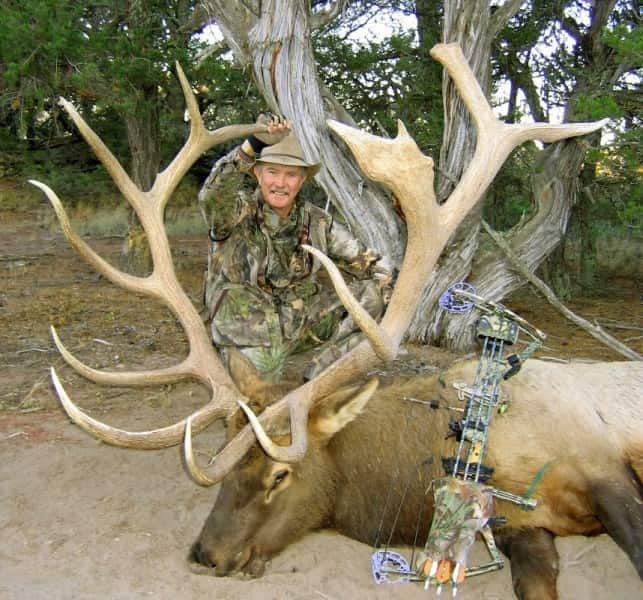 Stalking elk in Arizona or New Mexico adds a special spice to one of the West's most exciting game species to pursue. The unique landforms of this region provide an incredible backdrop to the wilderness experience. Adding an Indian reservation to the mix can enhance the cultural aspects of an adventure as well. Several reservations in the Southwest offer excellent trophies at premium prices, but the Acoma Pueblo Tribe of New Mexico has produced bulls over 400 inches for substantially less than other reservations. They offer archery, muzzleloading, and rifle hunts for trophy bulls in fair chase conditions. You'll find them at www.acomagameandfish.com.
3. Alaska boat hunts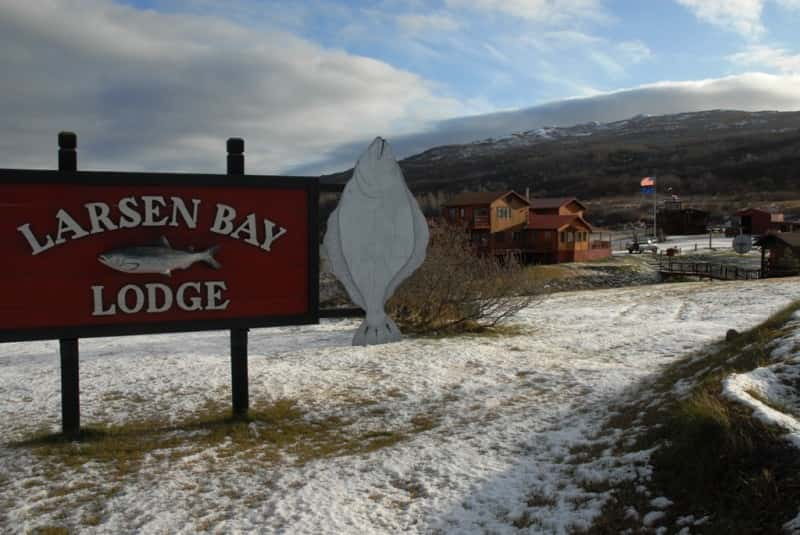 Larsen Bay Lodge is located on the western edge of Kodiak Island, a land synonymous with giant bear, huge halibut, and feisty salmon. This type of hunt is unique in that it offers comfortable accommodations and excellent food from a fantastic lodge and the chance to partake of Alaska's unique outdoor options. Fly to a remote lake to hike for blacktail deer, fish for salmon and barn door halibut in off-hunting hours, or boat to distant shores to stalk the island for Sitka blacktail deer. This is also one of the premier locations for Alaska brown bear, but you must plan ahead for this great adventure as the outfitter is usually booked a year or two in advance.
4. Texas turkey and wild hog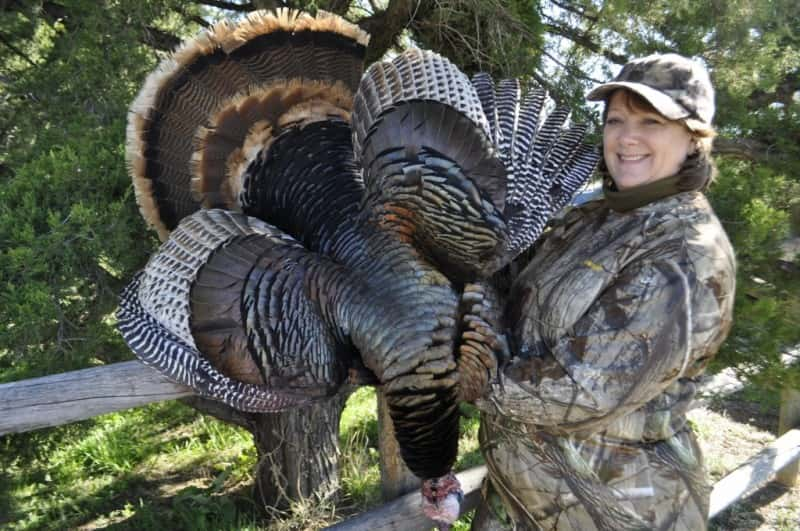 Traveling to Texas to hunt a bird that may be roosting near your home may sound strange, but the Texas landscape is unique among all of the states. The Rio Grande gobbler is known to gobble often, roost consistently, and travel throughout the day—which means you need your hiking boots to catch one. Texas turkey populations are traditionally high and the birds so vocal that you'll hear morning thunder from a mile away. Part of the adventure of Texas is the wide variety of other critters that roam the bush including javelina, wild hogs, coyotes, long tails (cougar), bobcats, and a host of exotics in many areas. You'll get up early to challenge the Rios, yet the day often ends in a barbeque to die for. Learn more about Texas hunting options at www.bboutfitters.com/turkey.html.
5. Badlands deer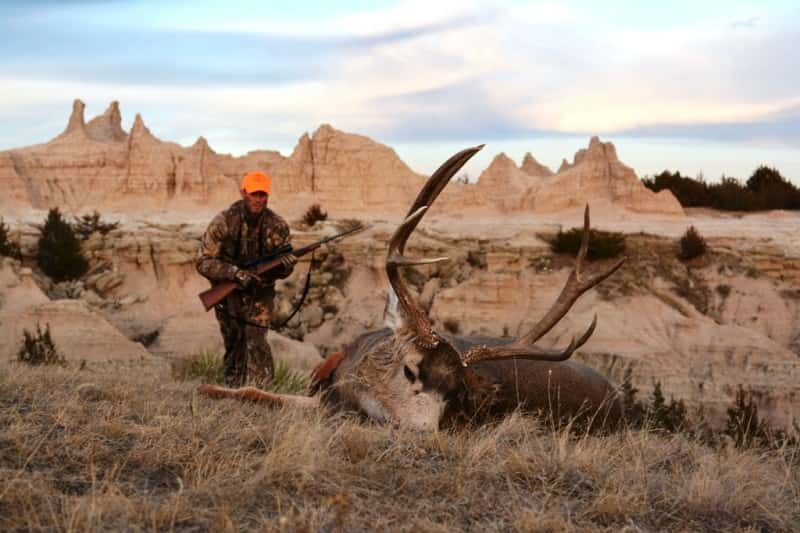 Badlands National Park is located in central South Dakota. Here you can hunt on Native American reservations such as Pine Ridge, which has more than 1,000,000 acres. In many areas, you can hunt whitetail or mule deer on the same license and options include archery, muzzleloading, and rifle hunts. South Dakota has numerous "walk-in" areas that allow hunting, yet not motorized conveyance. Like much of the West, hunting private land allows you to utilize the expertise of a guide and encounter less competition from other hunters. Learn more at www.dakotahuntingtrips.com.
6. Namibia plains game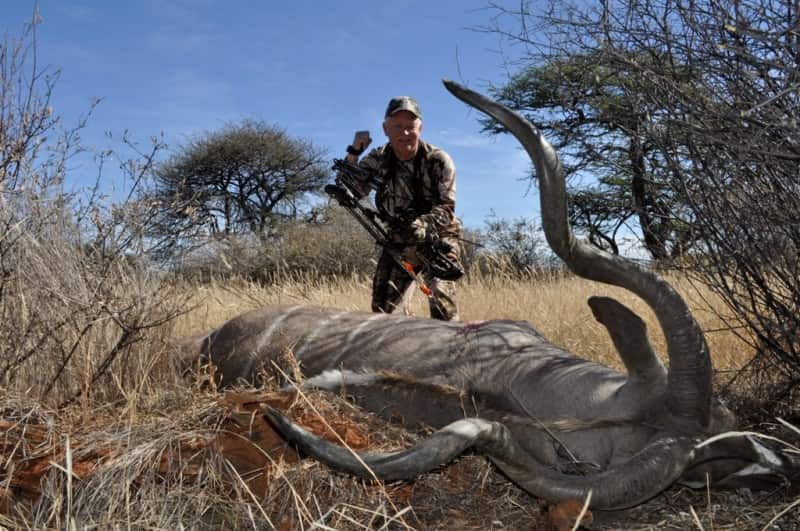 This hunt is by far the best value in travel hunting. A drop-camp elk hunt in Colorado where you do all the cooking and hunt on your own may end up costing $3,000 by the time you add licenses and transportation. You might see or bag an elk. By contrast, a Namibian hunt for five animals will cost about $6,000, including transportation, and you'll see hundreds of game animals, plus be treated like royalty. Your job is to shoot straight and enjoy yourself as the camp staff provides guiding, game retrieval, cooking, laundry, and overall excellent hosting. A trip to Namibia also makes for a wonderful couple's excursion, as non-hunters can enjoy all the adventure at a minuscule price. Learn more here.
7. Mountain caribou in British Columbia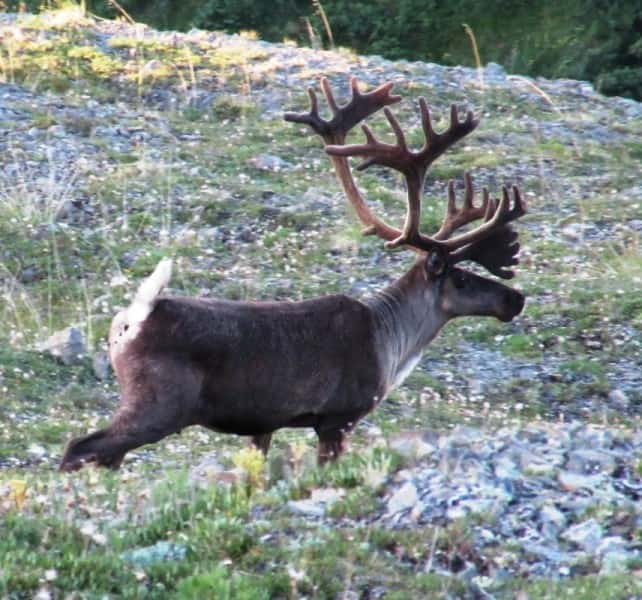 Every hunter owes it to himself to challenge the mountains of Western Canada, where you will find complete isolation in a land that hasn't changed since the last ice age. Animals still go about their daily routines as they have for eons, since man has been a miniscule predator to them. You can easily bump into a grizzly, monster moose, mountain goat, stone sheep, or other game animal during the hunt, so having multiple tags in your pack is a bonus. Mountain caribou are by far the largest of the North American species and approach the size of a bull elk. Their antlers are high, heavy, and extremely impressive. Hunts may include horseback, float plane flights into remote mountain lakes, and arduous mountain climbs on foot. Learn more here.
Images courtesy SCI/Joe Byers
What's Your Reaction?