Within the past few years, AKs have steadily become more popular in the United States. As such, the accessory and gear aftermarkets for the platform have also expanded. Whether it's because the base guns themselves are more expensive or simply that shooters are developing a serious appreciation for Kalashnikovs, people are more willing to spend money on them.
This is a good thing. It lets shooters wring the maximum possible potential out of their firearms. Anyone who says that AKs are only good as a barebones, junky "trunk guns" probably hasn't shot them enough and learned what they're capable of.
With these thoughts in mind, I decided I'd list some of the most essential AK accessories I've come to use on almost all of my AKs.
1. The gun
You've got to start somewhere. While I'm a fan of Serbian NPAPs and Romanian WASRs, if you're going to sink coin into customizing an AK for self-defense, work, or competition, it's wise to start with a solid base. To that end, Bulgarian- and Russian-made guns are still the best out there.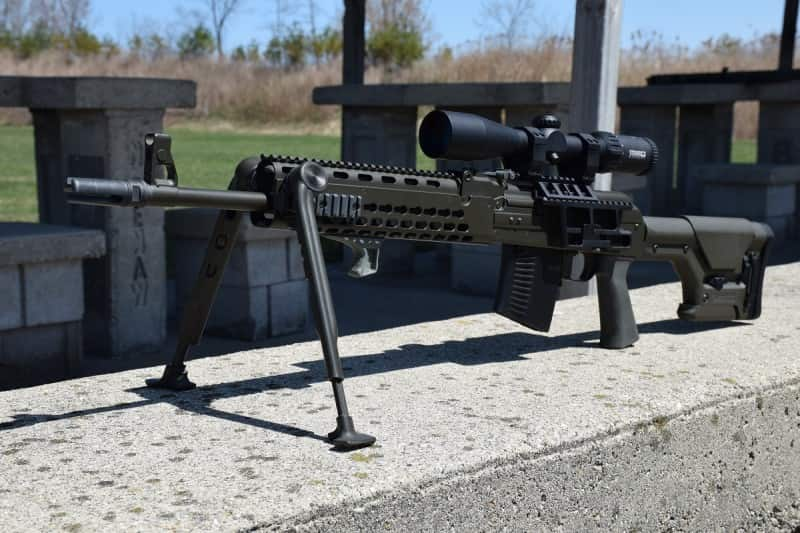 The Bulgarian SLR and SAM series of rifles typically fall in the $900 to $1,500 range. The stamped-receiver guns (SLR) are on the low end of that spectrum, while the milled guns (SAM) are closer to the $1,500 price point. The Saiga series of Russian-made rifles are currently banned from import, but some Arsenal/FIME Group SGL series Saigas can still be found. Russian-made Vepr rifles are still available in plentiful numbers as well.
There are three main reasons why you want a Bulgarian or Russian rifle over any others. First, all of their "important bits" (the receiver and barrel) are made overseas in factories that have been perfecting them for decades. You can count on them to be well-made and last almost forever. Second, they've all got side-mounted scope rails. More on this below. Finally, most (not all, especially Veprs) Bulgarian and Russian guns are fairly "standard," and they're easy to customize.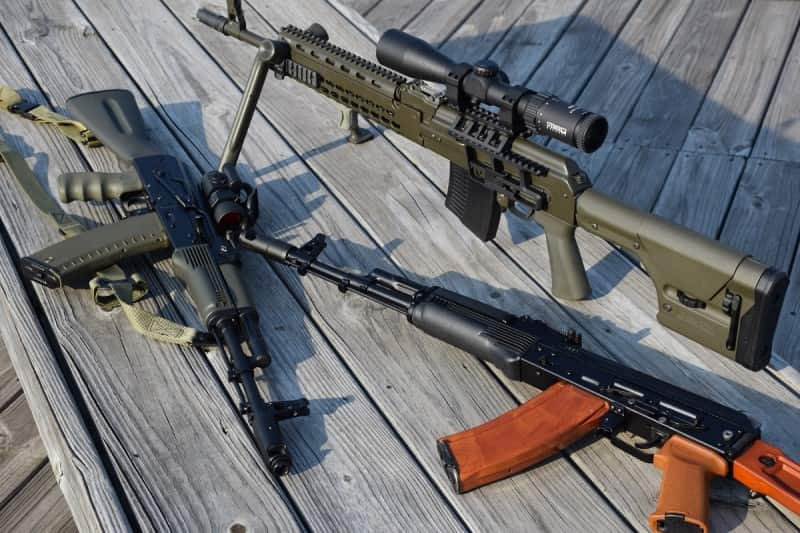 If you want the absolute best AK available in the United States, look no further than Rifle Dynamics, Definitive Arms, and Krebs Custom. They take Bulgarian and Russian guns and tune them up something fierce. Be prepared to shell out some serious cabbage for their firearms, however.
2. The mount
The AK receiver side rail is the most secure place to mount optics on an AK. If your gun has one (which it should, if you bought a good one) and you're considering mounting a modern scope or red dot on it, you need a modern mount.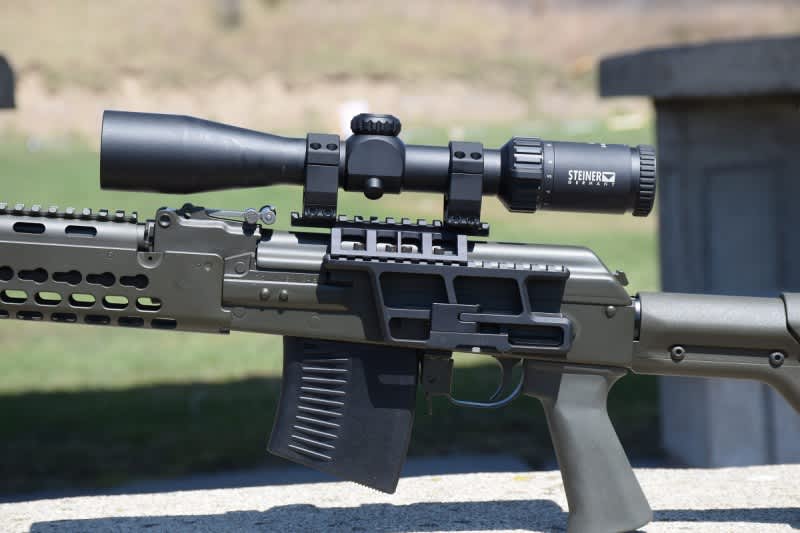 My mount of choice is the RS Regulate AK-300 system. You can mate different AK-300 lowers and uppers depending on your personal preferences for optic position and the type of optic you're using. RS offers mounts that are compatible with nearly every type of AK side rail, and they allow you to center your optic over the rifle's bore line. If you're running a dot, most mounts will allow you to get a lower one-third cowitness with your iron sights. Using an AKR upper and scope rings with a conventional magnified scope still allows you to get a comfortable cheekweld.
I use AK-300 mounts on all of my AKs with side rails, including an M77 PAP in .308, a Vepr in 7.62x54mmR, and an SGL31 in 5.45x39mm. The mounts have stood up to over a thousand rounds of punishment across those three guns alone. A combined upper and lower set will run you about $180. The best part about RS mounts is that if your optic malfunctions or becomes otherwise unusable, you can simply remove it from the gun using the quick-detach lever.
If your gun doesn't have a side rail, UltimAK gas tube replacements are a good option. However, after a few rounds, the tube gets hot.
3. The optic
Once you've got a good optic mount for your gun, you need a quality scope or dot to put in it.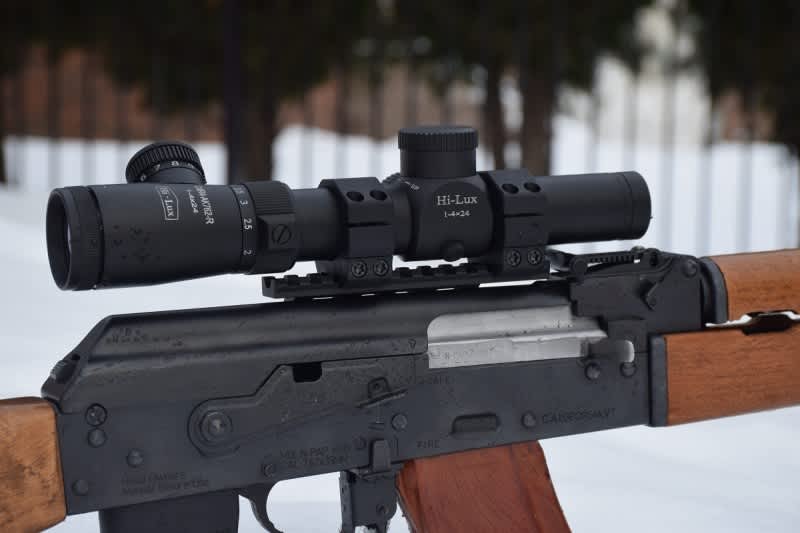 For 5.45x39mm and 7.62x39mm guns, I like 1-4x scopes or red dots. The absolute best-for-the-price 1-4x scope I've found for 7.62x39mm is the Hi-Lux CMR4-AK762-R. It has a BDC reticle specifically designed for 122-grain 7.62 rounds, which should fly similarly to most widely-available 7.62x39mm FMJ in the United States. I'm not usually a huge fan of BDC reticles, but the CMR4's is very fast to acquire. It also provides a lot of handy ranging information without being too "busy"—something many BDC reticles suffer from.
If you want a scope for 5.45x39mm, I'd recommend the Vortex Viper PST 1-4x.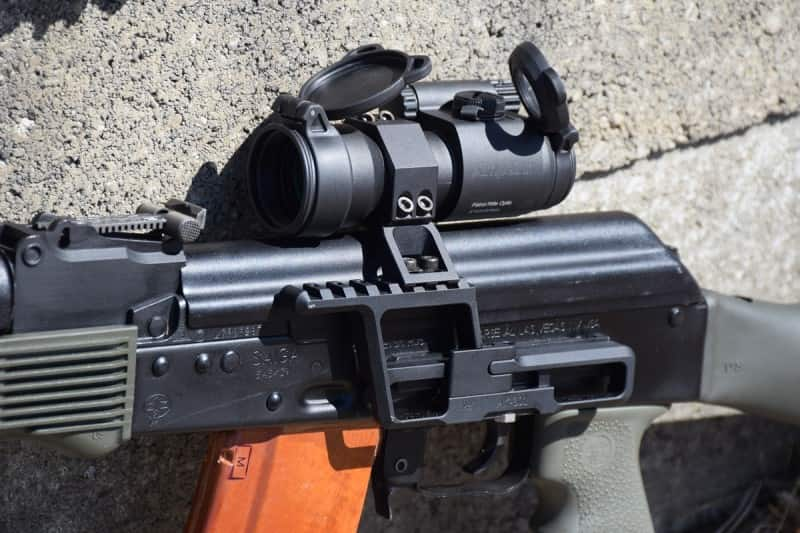 My two go-tos for red dots are Primary Arms' Micro Dot series and the Aimpoint PRO. The former is great if you're working on a budget, and the latter if you've got a little more cash on hand. Pairing either of these ultra-reliable dots with long battery lives with an AK is a no-brainer.
4. The sling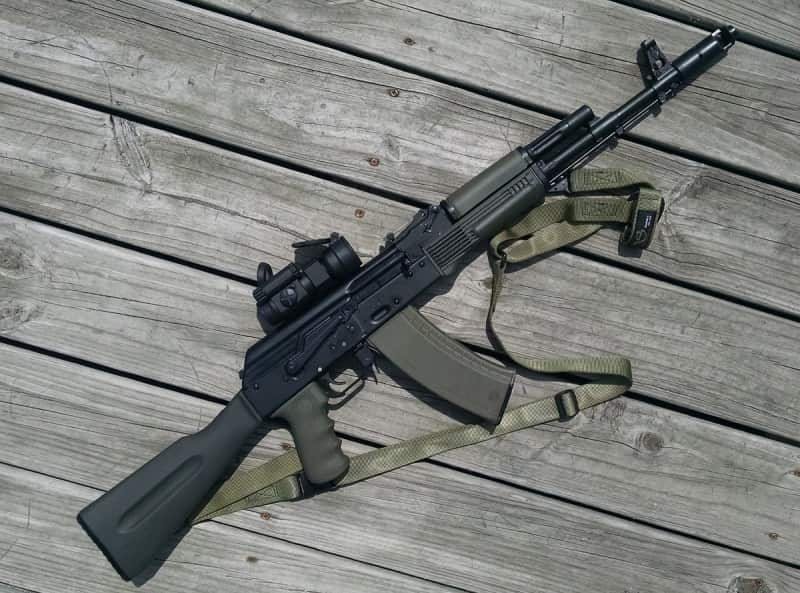 Slings are the humble, unsung heroes of rifle shooting. If you ever have to keep your rifle on your person for an extended period of time, you'll quickly become intimately aware of how important having a good sling is. While the basic military issue AK sling is serviceable, there are much better options available at affordable prices.
The best AK sling (and truly the best sling in general) I've ever used is the M4 Lite from Savvy Sniper, which was originally recommended to me by the owner of RS Regulate. Don't let its name fool you—the M4 Lite is just at home on an AK as it is on an AR.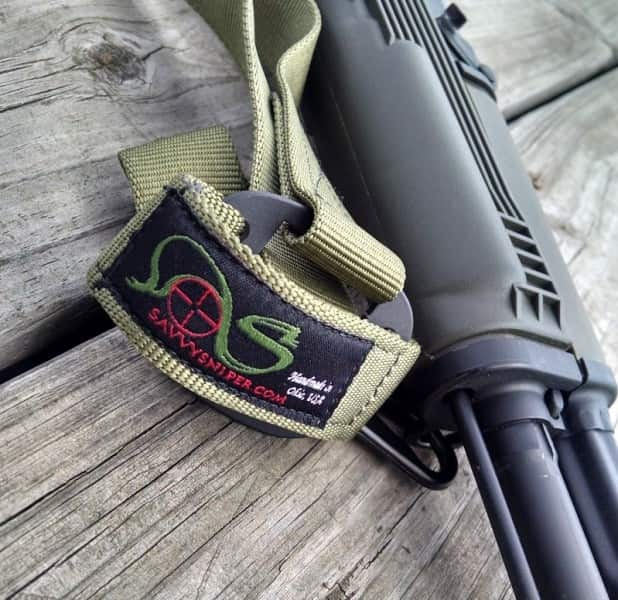 Since all of Savvy's slings are handmade in Ohio, you can get one made to order with all the bells and whistles you could ever want. They run in price from $35 to over $150, depending on what you choose to outfit yours with.
The M4 Lite in my "AK configuration" has an HK-style snap hook on one end and straps on the other, and is closer to the $35 end of that spectrum. Put the hook in the front sling loop and thread the strap through the rear loop and bam, you've got a high-quality, affordable sling that incorporates Savvy's signature quick-adjustment slider handle. The handle allows you to rapidly switch between a tight fit for stable shooting and a loose fit for greater maneuverability.
5. The gear
Even if all you'll ever do with bandoleers, battle belts, and chest rigs is tote around mags for competition or range use, using ones that don't fall apart in a strong breeze is key.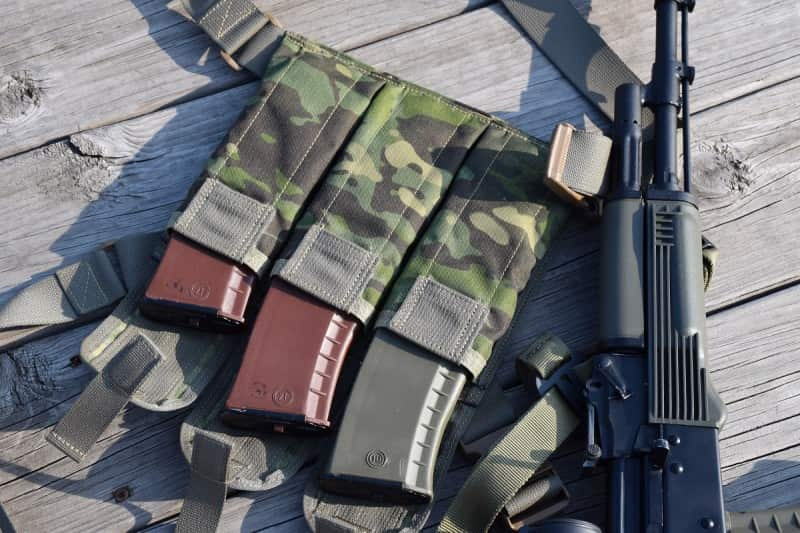 Having a London Bridge plate carrier outfitted with High Speed Gear, Inc. TACO pouches on every inch of MOLLE would be nice, but it'd also probably end up costing as much as your gun alone. I like to keep my "tactical gear" simple and affordable.
UW Gear makes an excellent bandoleer that's available in two different versions for 7.62x39mm and 5.45x39mm AK mags (and .308 and 5.56 AR mags, too). It's only $75 and can be adjusted to sit totally flush with your body—handy for concealing under a coat, if you're so inclined. The tuck tab fasteners keep mags completely secure until you're ready to pull them out.
Honorable mention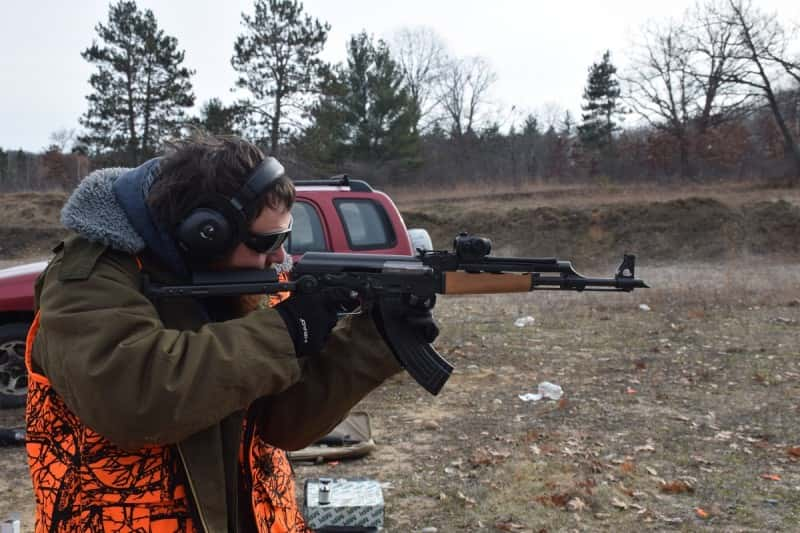 There's one more accessory that fits perfectly with this list, but it's a bit more niche than the other selections. Echo93's Underfolder Cheek Rest (UFCR) is almost a necessity for guns with underfolding stocks. The UFCR is a light polymer insert that fits between the two struts of the stock. Though you cannot keep the UFCR attached with the stock folded, it's earned a permanent spot in my range bag. It makes shooting underfolder AKs for an extended period of time (and really just shooting them in general) much more comfortable.
What do you think? Which AK accessories are must-haves for you?
What's Your Reaction?