I love to hunt big game—especially whitetail—and I have decent deer hunting where I live in northern Minnesota, but my chances of shooting a really nice, mature buck there are pretty low. I can put a deer in the freezer with no problem, but I do not live in an area where big bucks are common. I have to go somewhere else to find a big deer.
But I do have two things that many outdoorsmen do not: fantastic fishing and bears. Lots of bears. A while back it occurred to me that I had something a lot of other people want, and it had some value to them. I started swapping hunts.
I have traded bear hunts and fishing trips for whitetail hunts on great private land across the Midwest. I have not been successful on all these hunts but I have enjoyed each of them in different ways. I put all but one of them on a bear, and all of them had a great time.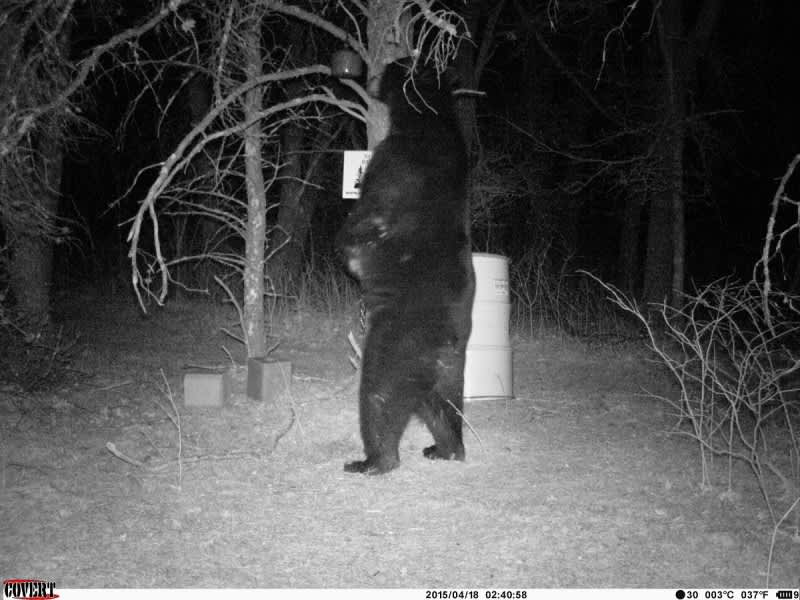 Over time, I discovered that there was a large number of people out there interested in trading hunting and fishing trips. I have not been able to take advantage of all the possibilities—deep sea fishing, alligator hunting, hog hunting, Florida bass fishing, and so on. Those are the things a Midwesterner would love to do, and people from around the country have them and are willing to trade.
In addition to trading whitetail hunts for bears, I have recently worked out a trade for a mule deer hunt and I am following leads on trading for an elk hunt and a pronghorn antelope hunt. I take bears for granted, but I have found that a lot of people want to hunt them.
I'll bet you have something you love to do that you take for granted, too. Pheasant, turkey, waterfowl, and predator hunts are all popular trading opportunities. Some people are fascinated by fishing in different places for different species. Chances are something that you do all the time and don't think much about is on someone's bucket list. The other day I was offered a chance to hand-fish for giant catfish in the South in exchange for muskie fishing here in Minnesota. Sounds like a unique experience—I might just go for it.
Another thing I have learned is there are advantages to trading two for two. I will soon be going on a deer hunt in Texas with my buddy Rick. The fellow that has the ranch in Texas wanted to bring his son on a bear hunt, so we swapped out a pair of hunts. This gives me an advantage by having someone to share the gas and the driving, and gives our new friend from Texas a chance to do something with his son they could never do where they live.
And speaking of new friends, that has been one of the unforeseen advantages of doing the hunt swaps. Most everyone I have traded with has become a friend that I still communicate with, and some of the trades will take place more than once if both parties enjoy their hunts. You meet some really great people doing this.

Of course there is always the chance you may have a bad experience. It's a good idea to do some background work and ask the hard questions. Get some good information on where you will be staying, including photos. If the person has traded a hunt before, get names and phone numbers and make some calls. Ask for some pictures of them with game they have shot in the past and ask them for current trail camera photos.
Treat it like you would if you were hiring a guide so you aren't getting a subpar experience in exchange for your hard work in providing them with a great hunt. It's rare for this to happen, because word gets around. Between internet forums and social media, word travels fast and if someone is out to take advantage of you then it will come out. If you are suspicious, insist that your hunt takes place first, or just move on to another opportunity.
One last and very important piece of advice: don't oversell what you have. In your eagerness to grab an exciting opportunity, it can be tempting to paint a picture a little rosier than the reality may be. Just tell it like it is and let them decide, that's what I expect from others and I want to do the same for them.
Right now I am looking forward to this year's mule deer hunt trade and I am excited about meeting a potential new friend and seeing his excitement when he encounters the first bear of his life. I am also actively looking to trade for an elk hunt so I am cruising the hunting trade forums seeking the right hunt. If you are interested in trading something you have, and experiencing something new, get online and do a search for "hunting trades" or "hunt swaps" and some websites and forums will come up. You'll soon be well on your way.
Follow Bernie's bowhunting adventures on his blog, bowhuntingroad.com.
What's Your Reaction?