Military and police firearms carry a weight that few other guns can match. This is due in part to the fact that these firearms have actually been tested in the field, which not only strengthens their reputation but also forms an unique bond between user and firearm. When you are forced to trust a gun with your life, it is hard not to grow fond of it.
Unless, of course, its shoddy quality is what puts your life at risk in the first place.
In this list, we recount the top five most popular military and police service handguns in US history. Despite being commonly referred to as service pistols, we specifically phrased it as handguns because surprise, there's a few revolvers on this list. What other guns do you want to see on this list if it was expanded to a top 10? Let us know in the comments below.
1. Beretta M9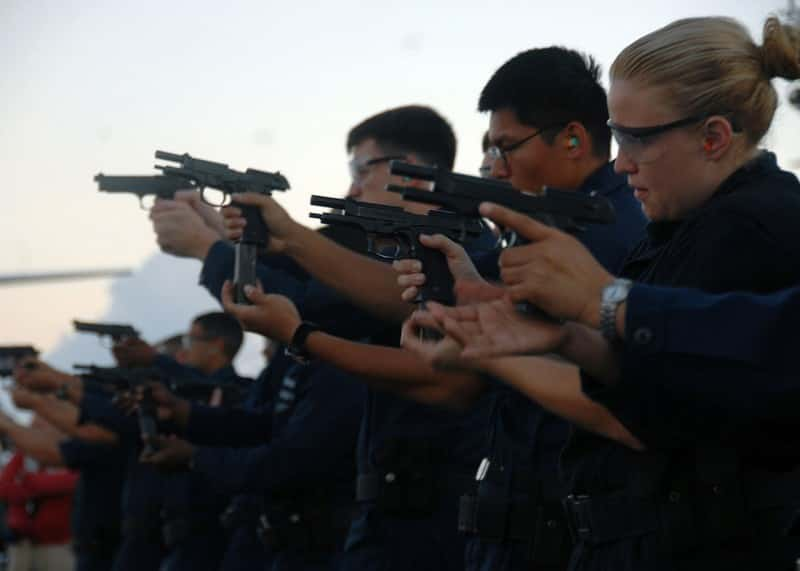 When it comes to the Beretta M9, you either love it or hate it. Narrowly defeating the SIG P226 in the late 1980s in a competition to become the new primary sidearm of the US Armed Forces, the M9 has seen a fair amount of criticism but also some support. At the time, it replaced the venerable and much beloved Colt M1911A1, which contributed in part to the controversy surrounding the new pistol. Many soldiers felt that the M9 was underpowered (it shoots 9×19 Parabellum compared to the M1911A1's .45 ACP), was unreliable, and not very durable.
However, as the Army has recently announced plans to replace the M9, many veterans can't help but feel some nostalgia for the sidearm. The commercial version of the pistol, the Beretta 92, is widely popular among returning veterans for this reason. The pistol is also a popular choice for home defense and recreational shooting due to its large size and robust weight—which were also common complaints from soldiers. In addition, the M9's 15-round magazine also provided a distinct advantage over handguns with smaller capacities.
2. Smith & Wesson Model 10

With more than 6 million sold during its 115-year production run, the Model 10 is arguably the most popular centerfire revolver of the twentieth century. While newer revolvers may have stolen the spotlight, this old workhorse has served US Armed Forces and law enforcement agencies for well over a century. Despite being designed in 1899, the Model 10 stayed in service with select military units—such as Army helicopter and Coast Guard crews—until the 1990s.
The revolver is still being used abroad in both military and police service.
3. Glock 22 and variants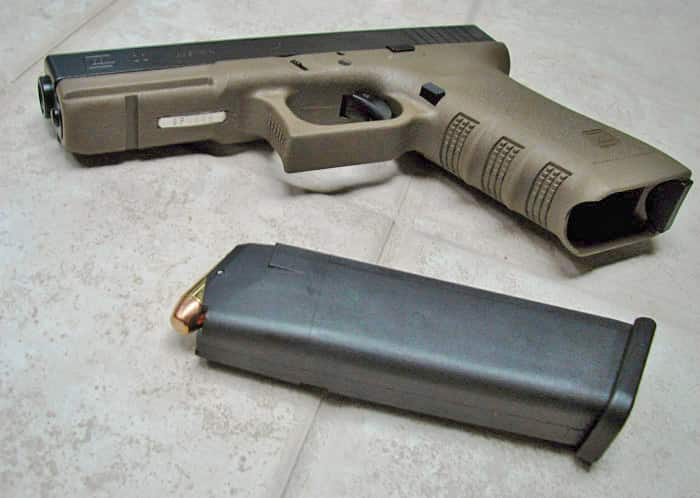 Glock is still one of the most common choices among police-issued firearms, and that does not appear to be changing anytime soon. High on that list is the Glock 22, a .40 S&W pistol with a 15- to 22-round magazine capacity. Despite early fears of using so-called "plastic guns," Glocks have come to be a dominating force in the handgun industry thanks to their reliability, high capacity, and affordability. For the same reasons, Glocks have also become massively popular with gun owners as well.
4. Colt Single-Action Army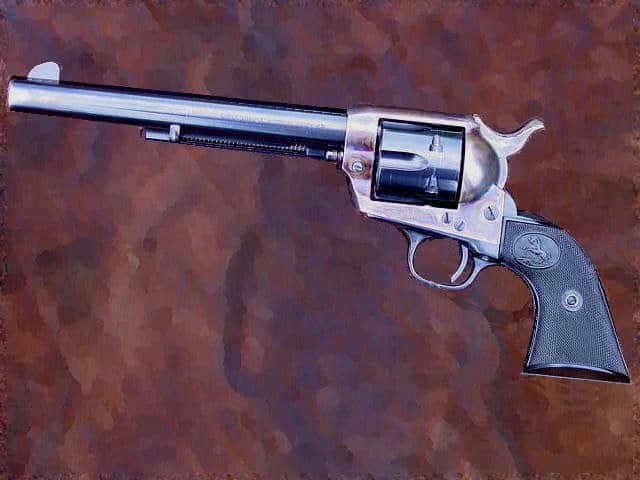 How could we leave out the "The Gun That Won the West?" One of the more legendary firearms on this list, the Colt Single Action Army remained in service with the US government from 1873 to 1892. While that duration may seem short, the power and accuracy of the revolver set the standard for US service handguns for years to come. The Colt Single Action Army is also one of the most desired and collectible firearms in the twentieth century. Perhaps most notably, General George Patton famously carried a custom-made Single Action Army from 1916 until his death shortly after World War II in 1945.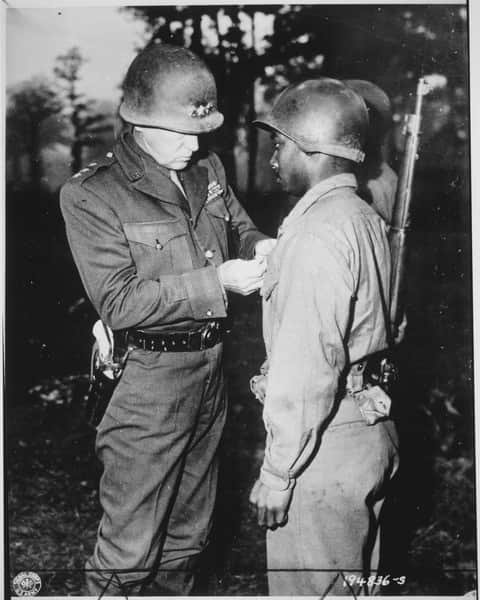 5. Colt M1911

Arguably the longest serving sidearm on this list, this .45 ACP pistol first entered service in 1911 and can still be commonly seen among military and police forces. These days, however, you are just as likely to see 1911 in the hands of competitive shooters, as concealed carry handguns, or just simply at the range
What's Your Reaction?