Roatan: Spring Break with a Twist
Tim Herald 06.19.17

I obviously love to travel, and so does my family. My twin boys love to hunt and fish, but my wife isn't too outdoorsy, and she doesn't consider a trip a vacation unless there is a beach involved. This obviously has its challenges when trying to find a location everyone can enjoy.
I'd been hearing about Roatan, an island off the coast of Honduras, for years, and as I researched it, I found that renting a nice beach condo was cheaper there than in Destin, Florida. Seafood is fresh and inexpensive as well, so I cashed in a bunch of skymiles for airline tickets, and we booked spring break. The flight from Atlanta, Georgia, to Roatan is only about 3 hours, so we were on the island by noon.
Being a consultant at Worldwide Trophy Adventures, I'm always looking for new hunting and fishing destinations for our clients, so I researched fishing and spearfishing on Roatan. I found that the barrier reef is really close to shore there (sometimes within mere yards), and a couple of hundred yards out, the reef drops off to 1,000 feet or more. Thus, good fishing can be had close to shore, and wahoo, barracuda, mahi, and loads of blackfin tuna are regular catches.
My sons and I really got into spearfishing last year in the Bahamas, and we were hoping to do that daily from the beach, but I found that only lionfish were legal to spear in Roatan because they are a destructive invasive species.
We snorkeled every day, and it was fantastic, but also a bit of torture. We saw numerous big snappers and a good number of grouper every time out, and approaching them was easy; spearfishing would have been phenomenal.
I did hire a local with a small boat to take my son Will and I out looking for lionfish one day. We got into a few, but the action was slow. We did see two giant moray eels and a 6-foot barracuda up close, so it was a good afternoon spent with Will.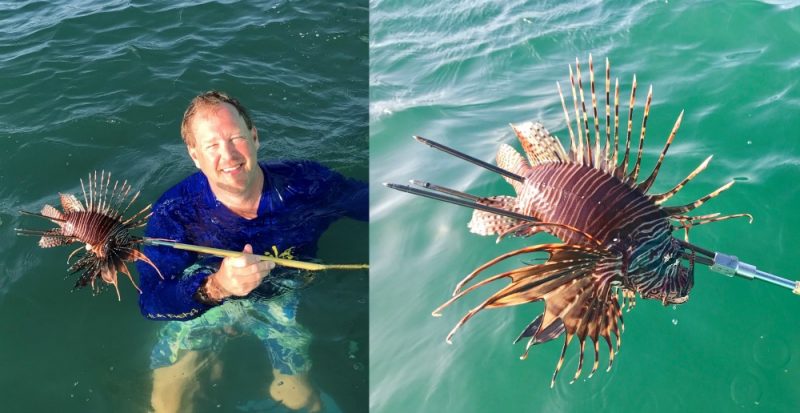 The more research I did, the more I liked the look of the charter boat Ruthless. I contacted captain Tim Overfield, and we booked a 6-hour trip toward the end of our stay.
Ruthless is a classic 42-foot Hattaras, and it's perfect for fishing. Tim's wife, Michelle, and mate, Mark, round out the very friendly and efficient crew, and they picked us up at our resort just after dawn around 5:30 a.m.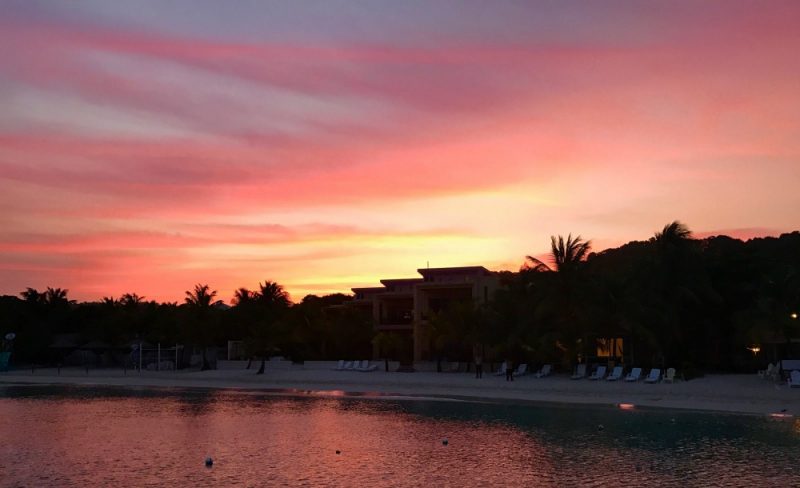 Conditions had been rough the entire week we were there, with 20- to 35-mph winds and some pretty good swells. I was glad to be on a big boat. My wife, Alka, decided last minute to join us, so it was a complete family affair.
Tim wanted to take us to one of his secret spots, so we made a short run, and soon we were trolling. We had a total of nine lines out, and we had baits for smaller tuna, mahi, and then for wahoo and billfish. Within minutes my boys were catching fish.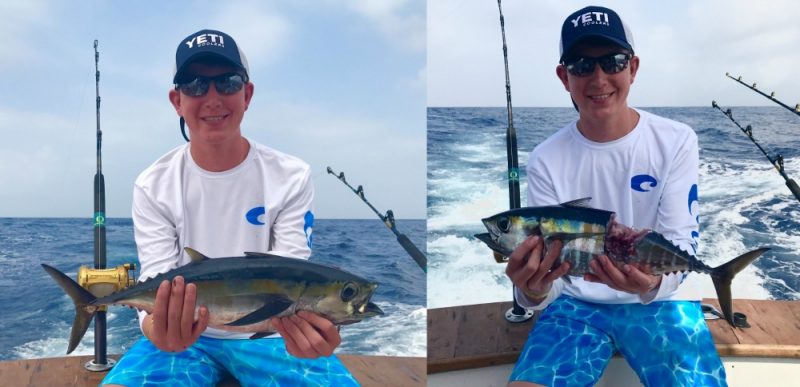 Drew and Will both caught a couple of small blackfin tuna, and then we got a hit one on of the larger baits. It was Will's turn on the rod, and soon he was battling a large barracuda. It took him a few minutes and a good bit of sweat to get the toothy fish in, but he loved every minute of it.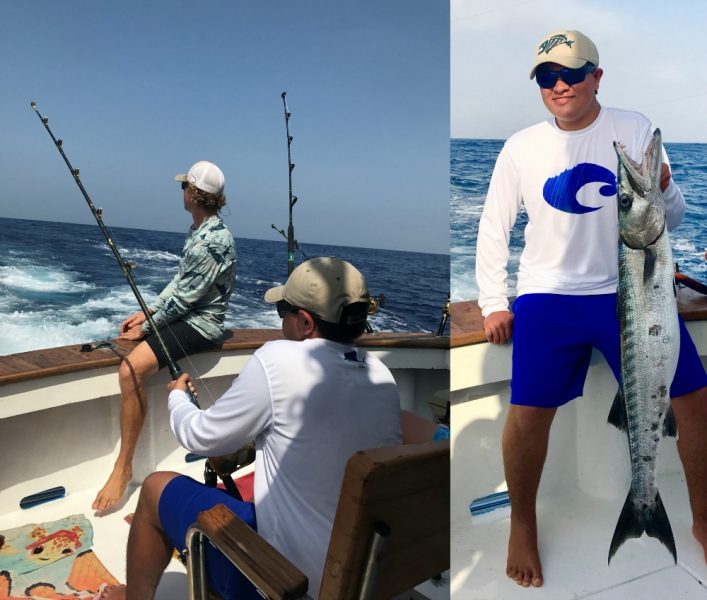 Through the morning, we seemed to hook into tuna every few minutes. The boys caught so many that they talked Alka into reeling in a couple. A few of the tuna were attacked by larger fish (likely cudas or wahoo), and we got a major hit on a large lure that the crew felt like was a big wahoo, but it pulled off in a few seconds.
The tuna bite continued, and we caught another medium barracuda, and then came my favorite part of the day. Michelle went into the galley and sliced up some incredibly fresh tuna sashimi, and brought Will and I a plate complete with soy sauce and wasabi. Tuna sushi is one of my two favorite foods in the world, so I was in heaven.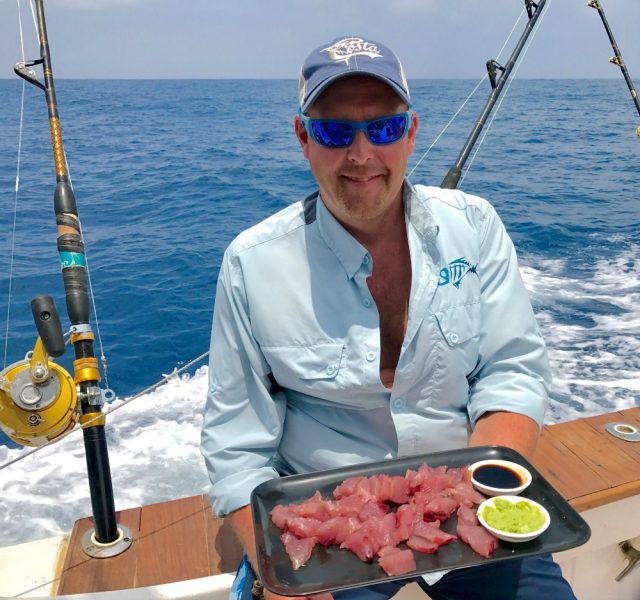 The crew of the Ruthless kept us out an extra hour, and we had a great time with them. I think the conditions were the main reason we didn't really get into the wahoo or mahi, but who can complain about catching more than 30 fish in a morning?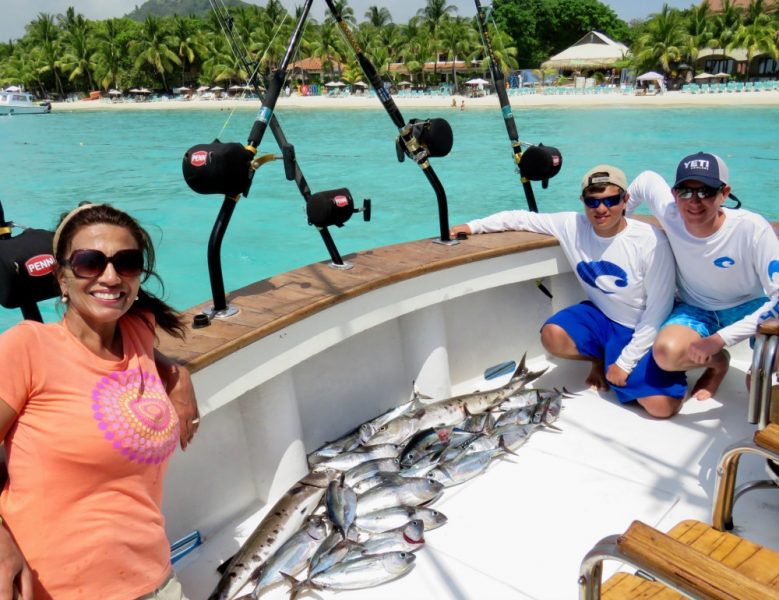 That evening I took some of our catch to a local restaurant on the beach, and they lightly grilled the tuna steaks to perfection.
We all loved Roatan, and I'd like to go back during the winter sometime when conditions are right for big fish. I would book a few days on Ruthless, and I know it would be fantastic. An added bonus was that we now have a high-quality fishing outfitter to represent at WTA, and we can help anyone set up trips to this unique and affordable destination.
Sidebar: Fishing Essentials
For over a year, I've been taking a YETI Hopper 30 on all my trips. I use it as a carry-on when flying. That way, I have a cooler for my trip, and I can bring back game meat or fish knowing it will stay frozen during the journey home.
The Hopper Two is the evolution of the original Hopper. It's a portable, leakproof, and tough-as-nails cooler that delivered superior ice retention, but YETI pushed this portable cooler to the next level. With some design changes, they increased cold-holding power, made loading (and unloading) much easier, made hauling more comfortable, and improved visibility. The Hopper Two 30 is still 100 percent leakproof and ready to tackle the wild, now with a wider opening and easier access.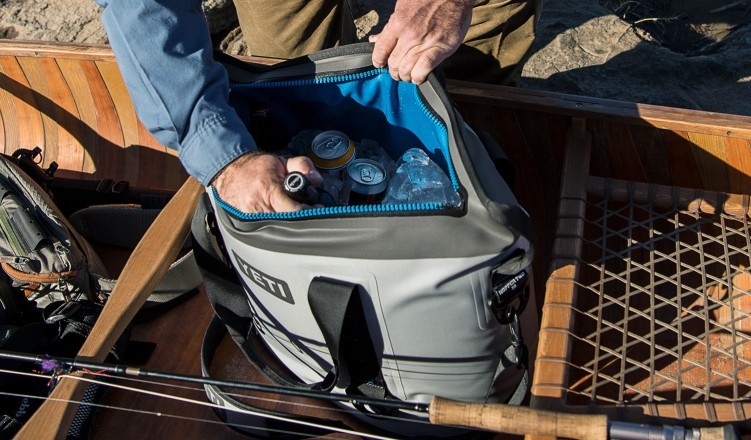 I love sunglasses, and I may be a little addicted to them. I have many pairs and wear them almost anytime I'm outside. Costa Del Mar are my choice for high-quality glasses – hands down – and nowhere are they more useful than on the beach and while fishing.
On this trip, I wore my Corbinas with blue mirrored 580p lenses (I actually have two pairs in different color frames I like them so much). They are light, comfortable, rugged, and the clarity is beyond compare. The blue mirror lenses are best for bright, full-sun situations on the open water and offshore. With 10 percent light transmission, they are perfect for conditions with harsh sun and open reflective water.
My sons prefer the Hatch model (above) which is frameless on the bottom of the lenses, and are thus incredibly lightweight. I taught them at a young age about the benefits of a good pair of sunglasses with high-quality polarized lenses, especially while fishing, and they have both become Costa fanatics, too.
Editor's note: Tim Herald is an owner and hunt consultant at Worldwide Trophy Adventures (WTA). To book this or any other high-quality hunt anywhere in the world, contact Tim at [email protected]. WTA's services are free; WTA is paid directly by the outfitter, and your hunt cost is the same whether you book directly with an outfitter or through WTA.