Steiner Optics Gives a Big Thanks To American Heroes
Tom McHale 07.26.17

There are plenty among us who serve. Some in law enforcement, others in fire and rescue, and many in the military. They give quietly and with humility — and sometimes give all. They go about their lives and service to the public quietly, and without expectation of recognition or award. Sometimes, it's nice to send a humble "thank you," whether they expect it or not.
That's exactly what Steiner Optics is doing with its American Hero Instant Savings program. The idea is simple: make it easy and more affordable for those who serve to get the very best in optics. Whether for the job, training, or just recreation — it doesn't matter. The program is designed to assist our American heroes whether they serve globally, nationally or locally.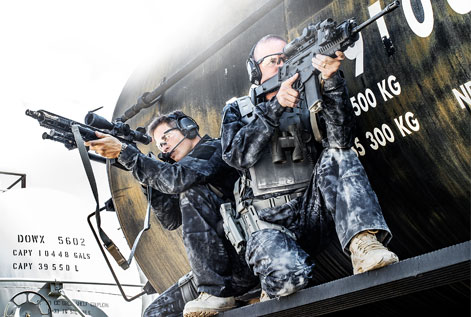 The whole idea is to help make high-quality optics gear a little more affordable to those who currently work for the benefit of others, and those who have done so in the past. Why? Once you've used good glass — really good glass — you never go back. There's a good reason that high-quality binoculars and scopes aren't available big box mart prices — they're worth it. On the hunting field, top-notch glass makes the difference between seeing your trophy or not, especially during those critical transitional daylight times early in the morning or at the end of the day. On the streets or battlefield, it can mean the difference between life and death, or the right target versus the wrong one.

What do high-quality optics really give you? Bells, whistles and other features are nice, but not worth the promotional paper they're described on if they don't also offer precision and repeatability. That 8.5-minute elevation adjustment needs to be exactly that — shot after shot over the long haul, and through thousands of recoil cycles.
Reliable features are a big plus, but what really separates the good stuff from just average is the quality of the glass. Good glass offers a natural clarity, from one edge to the other, and at any magnification level. Properly coated lenses increase light transmission and reduce glare, allowing you to see a crisp, clear and distortion-free target. The bottom line? I'll take quality with lower magnification over a cheap, high-magnification solution any day. A good 10X optic will give you a better sight picture than a cheap 15X every time.
Unlike other discount programs, this one requires no forms or rebates — the discount is taken right off the top at the point of sale. That discount is a healthy 15 percent, which adds up to big dollars when it comes to premium gear. Here's how it works:
To be eligible for the instant discount, simply show your credentials at the time of purchase. Those who qualify include the following:
All sworn Law Enforcement Officers, including state, county and city
All Federal Law Enforcement Officers
All Correction Officers, including Parole and Probation Officers
All retired LE Officers with retired credentials
Licensed Paramedics and EMTs
Fire Fighters (including volunteers)
Active Military personnel — all branches
Retired Military/Prior Service personnel — all branches (ID card or DD214 required)
That's right, the program applies even to those who are already retired. That's because the goal is a healthy "thank you," whether service is present or past.
Next, go to the Steiner Military or Law Enforcement certified dealer near you to find the optic you want. The program applies to in-store dealer purchases only and is not available for online sales.
When you've picked out your optic(s), just show your credentials and the discount will be applied immediately. That's it. No fuss, no muss, no paperwork, and no waiting weeks or months for a rebate check down the road.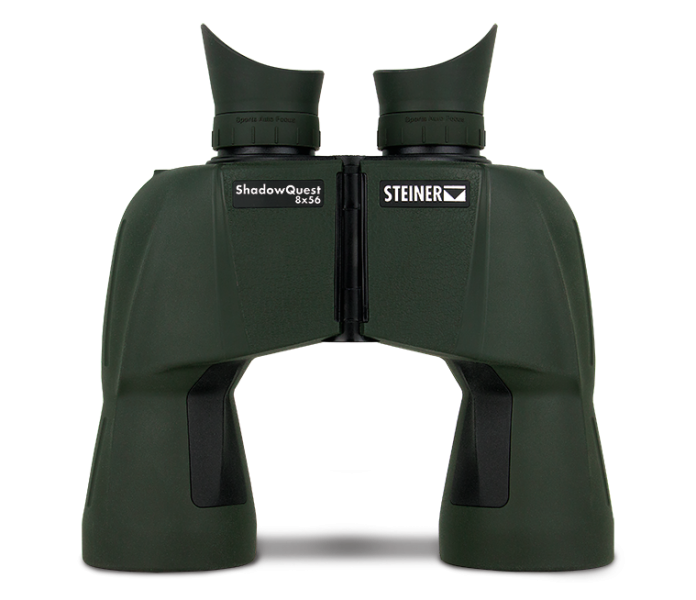 If you've served, now's the time to upgrade your gear. If you have a friend or family member who is currently serving or has in the past, give them a heads up.
Learn more about the Steiner American Hero Instant Savings Program. Find a Steiner Military and Law Enforcement dealer near your area.