The 2017 B.A.S.S. Elite Series season recently came to a close with the Toyota Bassmaster Angler of the Year Tournament held on Minnesota's Lake Mille Lacs. It was the 10th in a series of competitions that began last February, and leads, of course, to the prestigious Bassmaster Classic Championship that will be held next March on Lake Hartwell, South Carolina.
One of the questions I'm often asked regarding this lifestyle is, "After 7 months of competition and spending hundreds of hours preparing for tournaments, practice fishing, competing in tournaments and driving from Oklahoma to tournament sites in Texas, Florida, New York, Michigan and elsewhere; how do you spend your time when the season is over?"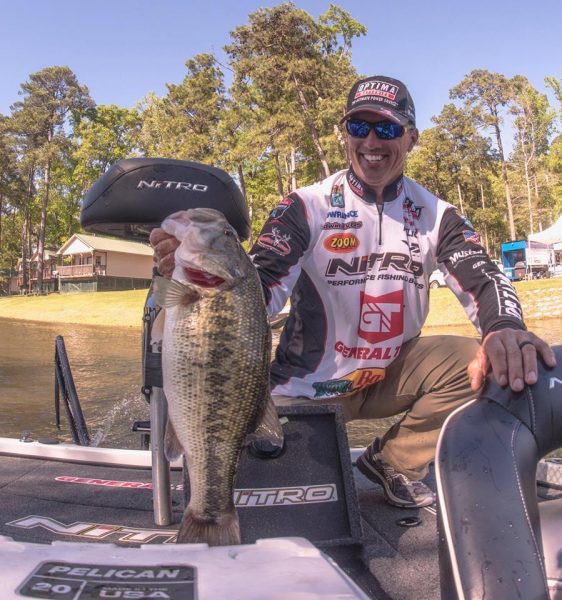 Well, I can tell you that my schedule during the offseason is nearly as busy and hectic as it is when I'm competing. For example, just after we finished the tournament on Mille Lacs, I spent a week with the folks from Megabass — fishing and working on prototypes for some exciting new lures that are in development. It's one of the most interesting and rewarding parts of my job, and I can't wait for the baits to get into tackle shops.
In late September, my wife and I also attended the Grand Opening of Johnny Morris' Wonders of Wildlife National Museum and Aquarium in Springfield, MO (photo below), and got to meet President George W. Bush. President Jimmy Carter and a number of entertainment celebrities — Kevin Costner, Luke Bryan and Dirks Bentley to name a few — were there as well. It was just an amazing night, and the museum itself is absolutely unbelievable. I encourage anyone who loves nature and the outdoors to make a visit at the first opportunity.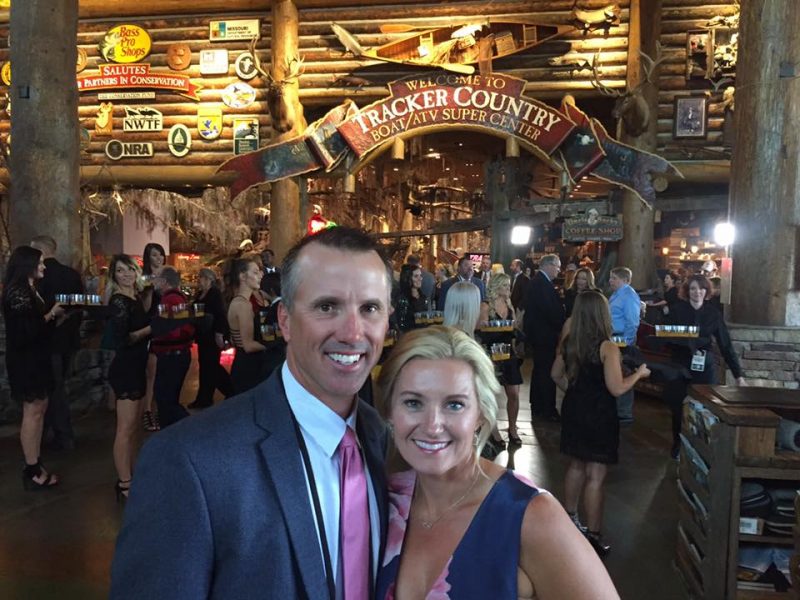 What I enjoy most during the offseason, however, is being able to sit down at the dinner table with my family on a regular basis. It's a time when I get to be a dad again, cheering on my son Kade from the sidelines at soccer games, and visiting with my daughter Kylee when she's home from college on the weekends.
I also love working in our pecan orchard; it's looking really good this year. We're planning to install an irrigation system and plant 600 new trees in the next few weeks. And I have to say — it's nice not feeling like you need to get a month's worth of work done in 2 or 3 days, like you do during the tournament season.
And though I don't dwell on it too much, the offseason is also time to reflect on how things went during the year's competitions. I finished in fifth place in the Angler of the Year race, and when you look at the entire season on paper, it all looks pretty good. Still, I didn't make the Top 12 in any single event — and I'm just not used to that. In a couple of those tournaments, one or two more fish might have elevated me 30 places, but that just goes to show how fine the line is that separates a good fishing day from a great one.
It's something I'll think about a lot right up until I start competing again in February. But until then, I'm also going to make the most of my time with my family — and the farm.