Crabbing, Shrimping, Fishing, and Southern Kitchen Wisdom
Krissie Mason 10.13.17

Ultra-fresh seafood has a way of concentrating on the nose and palate with a distinctive flavor and aroma, much like a very fine young wine. As I tasted the succulent white blue crab flesh, it was as if I was inhaling the sea—well-constructed crisp brininess brought forth from minerals, a slight crush of dried seaweed, and a whisper of sulfur on the finish. Balanced and brilliant. Bred in southern Louisiana where civilization tapers off into the Gulf of Mexico and pinching tails, sucking heads, slurping oysters, and picking crab is a way of life.
"If you head south from Lake Charles towards the Gulf of Mexico they have these canals along the side of the road full of alligators…"
It was a Thursday morning a few weeks ago when I caught up with Donald Link. Link is a multi-James Beard award-winning chef, author, restaurateur, philanthropist, and outdoor recreationalist. He hails from a small town near Lake Charles, La., but now owns several restaurants and food-related ventures in the New Orleans area.
Link continued, "My dad, uncles, and I would all go out in the Sabine National Wildlife Refuge. We would throw a string around some raw chicken, toss it out into the canal, and drag it in, netting the blue crabs as they followed it." A soft laugh escapes him. "Looking back that was really stupid. Obviously, you would think the alligators would follow that in too, but for some reason it never happened. I was about 10 years old when I figured out there are alligators in there!"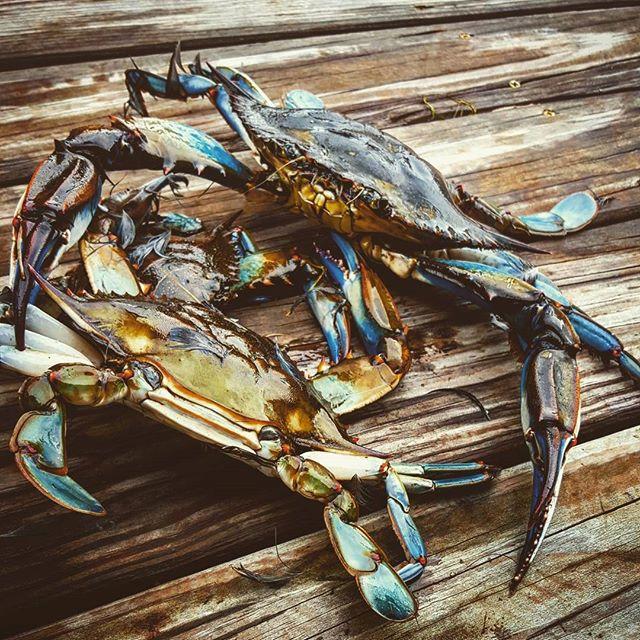 Link's hometown of Sulphur, Louisiana is about an hour and a half south of Toledo Bend Reservoir – Bassmaster magazine's No. 1 bass lake in the U.S. for two consecutive years. Link spent many weekends there as a boy fishing with his dad and grandfather at his dad's fishing camp.
"My granddad would set trotlines for catfish up the lake, and we also fished for bass and bluegills. We would go out into the stumpy parts of the lake to my granddad's secret spots and just haul in the fish. We were out at sunrise casting worms or we used top water baits. It just depends on the time of the year, the time of day, or whether the bass are feeding on top—there are many variables."
So how did all that fishing and outdoor cavorting turn Link into one of the premier chefs in the South, if not the country? "My love of good food started with my granddad," Link continued. "My granddad was a great cook and it was really fun being around him. He had a garden and hunted rabbit, squirrel, deer, and made all this great food. Growing up in Louisiana is such a fun thing. I remember being a young boy catching, scaling, and cleaning my first fish and the taste it had. We would eat them fishing-camp style: take the head off, gut them, roll them in cornmeal and fry them in hot oil in a cast-iron skillet."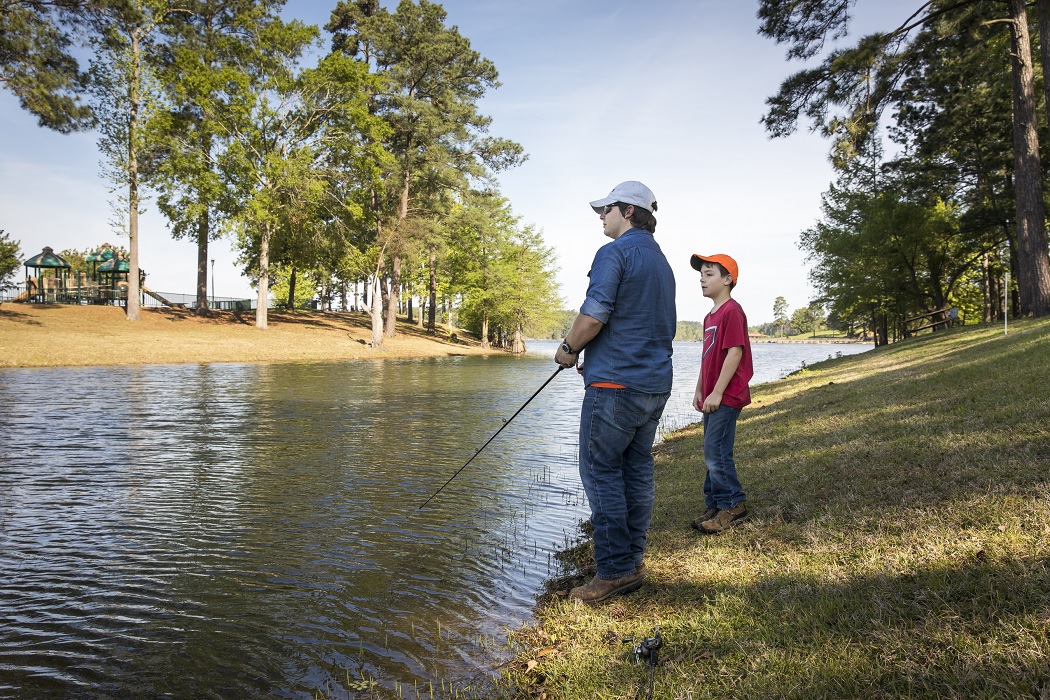 Add to that shrimping and crawfishing: "My dad and I used to go shrimping when I was a kid. We would go out in the brackish waters along the Gulf of Mexico with a little trolling net. After dragging the net for what seemed like an eternity at that age—but was only 45 minutes to an hour—we would pull it up and find all kinds of fun stuff in there such as crabs, flounder, soft-shell crabs, and shrimp obviously."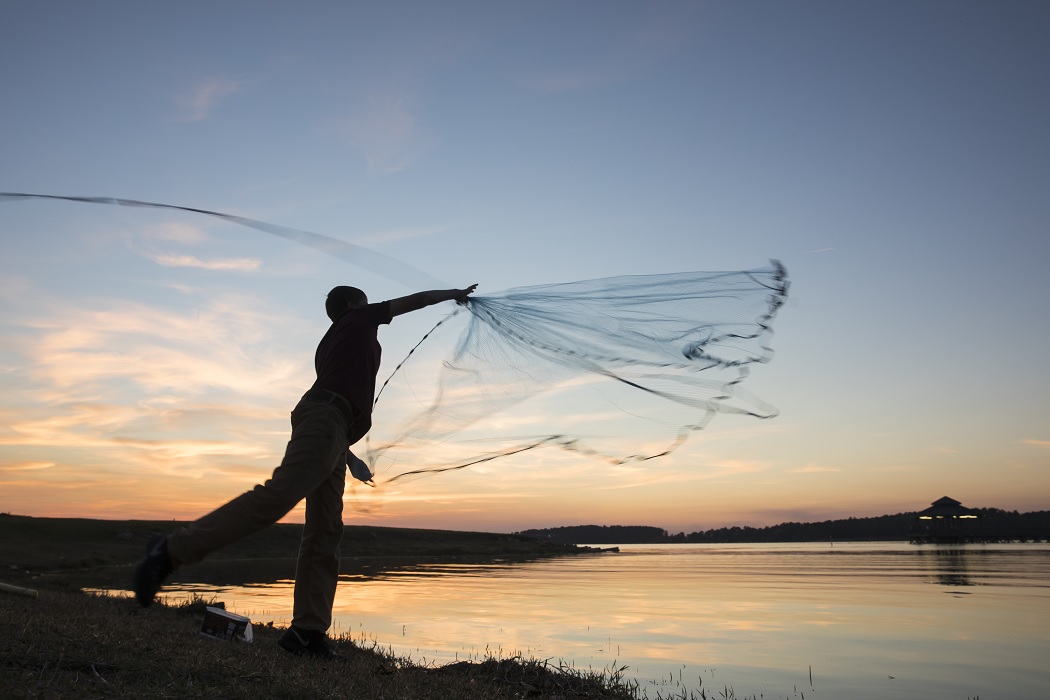 (If you can't catch your own, there are several ways to get fresh Louisiana Seafood to your doorstep. Check out the Louisiana Seafood Board for recipes and resources.)
What occupies Link now? When he isn't busy raising funds for his foundation or awareness for youth and childhood development organizations such as Son of a Saint and Youth Empowerment, he still fishes and enjoys the outdoors.
"I live by Audubon Park, which is great for cycling and there are many biking opportunities throughout south Louisiana." The Atchafalaya Basin Wilderness Trail is a remote gravel trail that runs 55 miles on top of a levee and north of Abita Springs, the features gently rolling hills and the pastoral countryside of southeast Louisiana. A popular stop is Pontchartrain Vineyards, Louisiana's premier producer of table wine. They have a French Provincial-style tasting room, visitor's center and terrace overlooking hillside vineyards and feature a wonderful collection of distinctive, award-winning wines.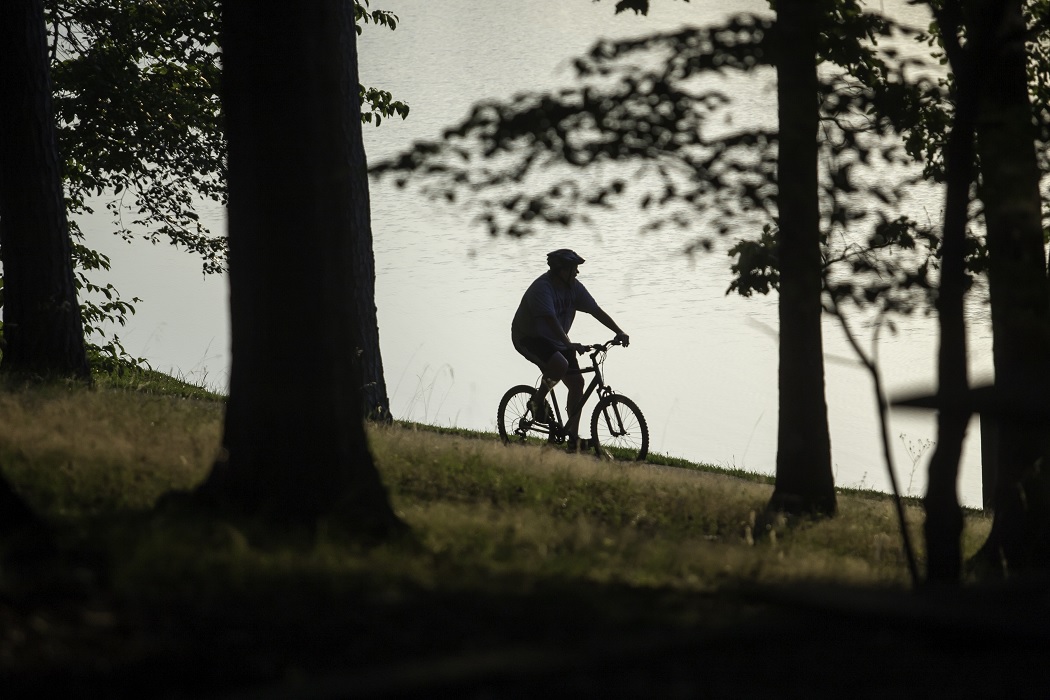 One of New Orleans' favorite routes is the French Quarter to the Uptown/Garden District Loop. Starting at Audubon Park, it's a leisurely ride through some of the most beautiful residential neighborhoods in the country. In the charming Garden District, oak-shaded streets (such as the famed St. Charles Avenue) are lined with a diverse mix of homes, including quaint, single-story cottages and grand historic mansions with lavish gardens.
Boutiques and antique shops sit alongside fine-dining restaurants, casual cafes and local bars on and around Magazine Street. Be sure to stop at Link's La Boulangerie; a neighborhood bakery and café. La Boulangerie is known for handcrafted pastries, breads, and delicious sandwiches made from locally sourced products. Sit, relax, snack on something sweet or savory, and listen for the sounds of jazz whispering through the magnolias and sprawling oaks.
Link goes on, "If you want to do something fun while you are here, go night bowfishing. I've done that a few times and it's a blast! There's also daytime marsh fishing."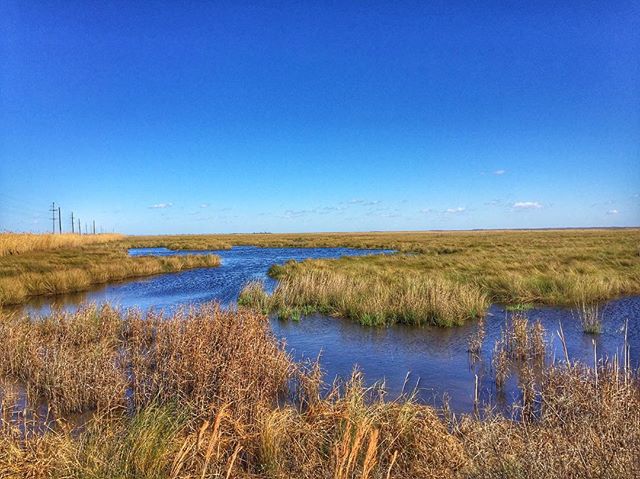 Looking for more to do in south Louisiana? Link says, "There is kayaking in the canals in Mid-City New Orleans. There are plenty of swamps, rivers and lakes around here for paddling too."  
Canoeing and kayaking are also available at Cypress Island Nature Preserve. It is owned and managed by the Nature Conservancy and is home to natural rookery of wading birds. Make sure and bring your camera as the Audubon Society lists it in the top 10 bird watching spots in the U.S.
As our conversation drew to a close it became apparent that Link's life, passions, and sustaining beliefs are expressed in strong familial bonds, quality food, enjoying south Louisiana's natural resources, and a commitment to community.  "It's just how everything works. It comes down to a sense of belonging, and looking out for each other. Food can affect a lot more than you think. I feel like if you are in a position to help you should help. You should be a part of your community."
There is a lot of wisdom to be found in Donald Link's Southern kitchen, crabbing pot, shrimping nets, and his well-visited fishing boat.