When the temperatures drop in the United States, Miami resident and professional angler Luana Pigatto escapes fall and winter by returning to her homeland of Brazil. But she doesn't simply kick back on the beach and soak up the sun. Instead, she is busy on the water hosting the "Show de Pesca" television series in Brazil, which provides sport fishing tips and entertainment.
Below are Luana's top eight favorite fish (in no particular order) to pursue in the warm waters of Brazil and South America.
1. Tucunare acu (Peacock Bass) – Brazil, Sao Gabriel da Cachoeira, Rio Abacaxi, Rio Cururu, Argentina and Suriname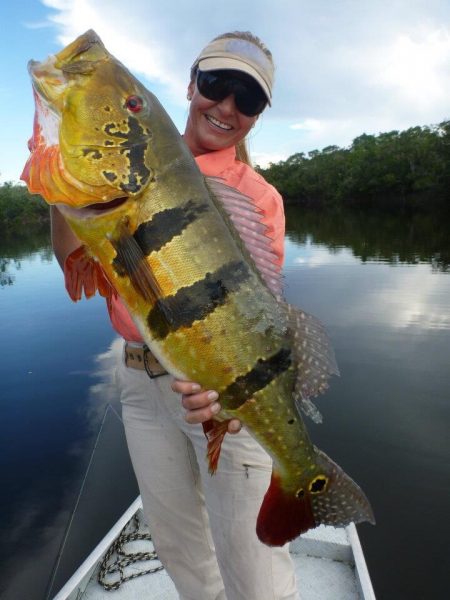 2. Dourado (Golden dorado) – Argentina, Concordia- Entre Rios
3. Cachorra (Payara) – Brazil, Rio Bararati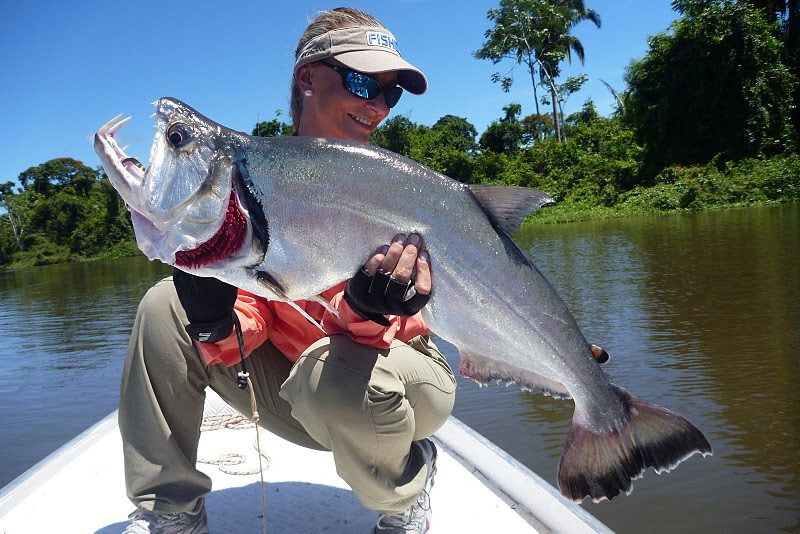 4. Rooster fish – Peru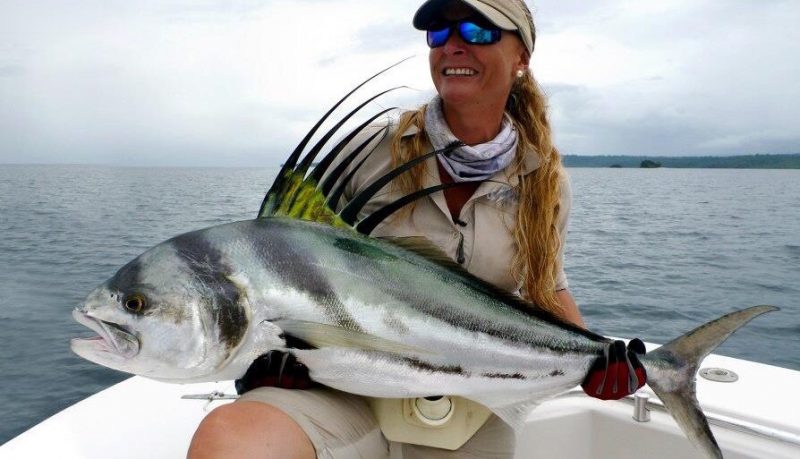 5. Pirarara (Red tail catfish) – Brazil, Rio Bararati, Rio Trombetas,  Rio Teles Pires, Rio Abacaxi, Rio Cururu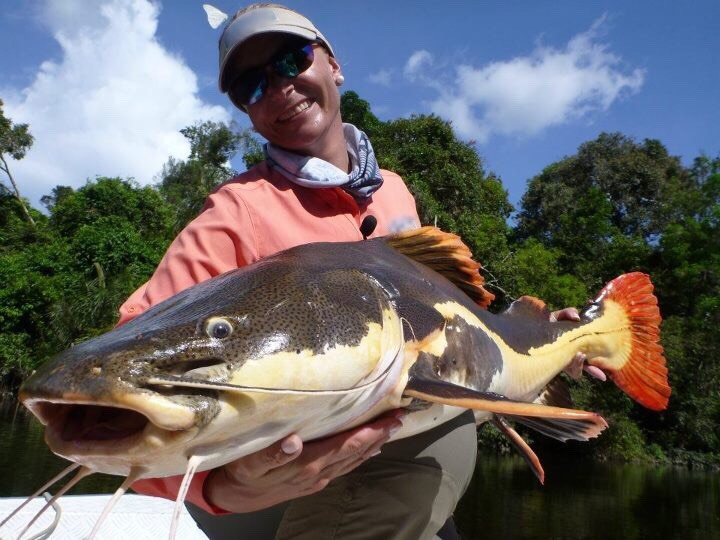 6. Trairao (wolf fish) – Brazil, Rio Teles Pires, Rio Cururu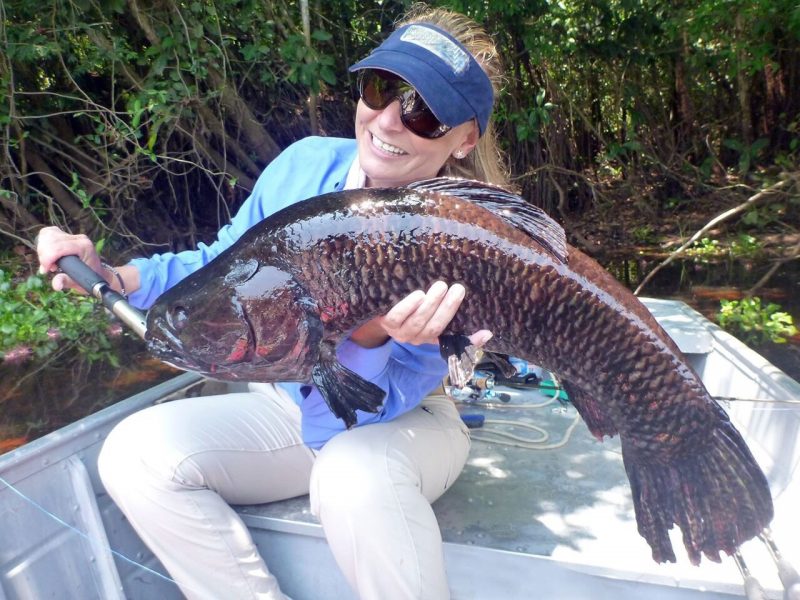 7. Aruana (Arowana) – Brazil, Mamiraua- Tefe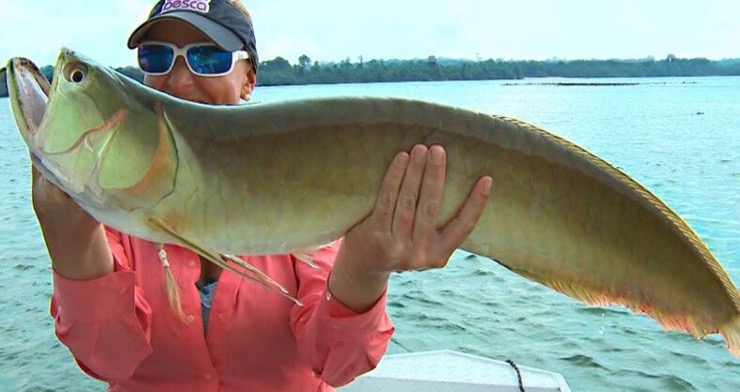 8. Jau (Catfish) – Brazil, Rio Bararati, Rio Abacaxi, Rio Trombetas, Rio Teles Pires, Rio Cururu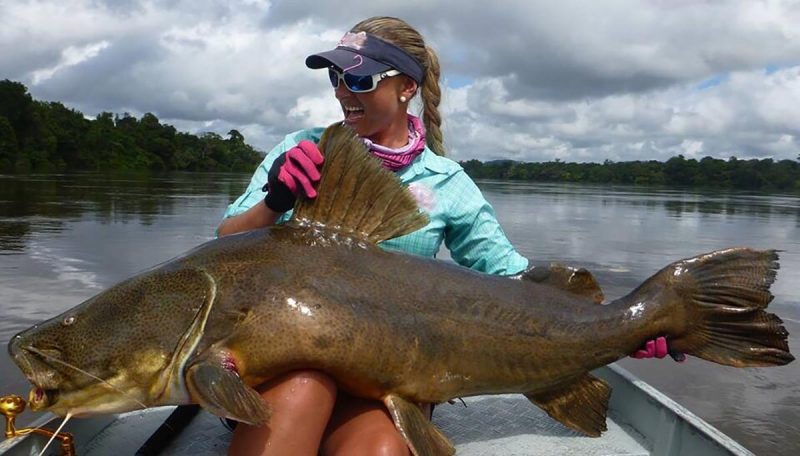 "Since I started my career as a pro angler, I've been traveling to the best fishing spots over South America, most of them in Brazil," Luana said. "Considering that Brazil has more than 8,000 km of shoreline, we have some good saltwater fishing, but because of the big distances to get to the fishing spots and the rough seas, freshwater fishing has become the most popular. We have many places to fish in Brazil near the big cities, but because of the fishing pressure every day, we must go farther to catch bigger fish.
"Not long ago, many anglers around the world weren't familiar with the exotic species I've listed here. But because of social media, as well as smartphone apps such as Fishbrain, these amazing fish are finding their way on to the bucket list of many anglers. (See below to learn more about Fishbrain.) As an ambassador for Fishbrain, I recommend it for those anglers who want to plan a trip to those special places I've listed above. On the app, you can select the species you are looking for, find the spots, the best season for each species, the methods to catch them, baits, everything! I use it not only to find new fishing spots, but also to share information with others and plan my next fishing trip."
FYI about Fishbrain:
Fishbrain is the most popular mobile app and social network for fishing, connecting everyone from beginner to pro anglers with the tools and insights to fully enjoy the world's most popular hobby while catching more and bigger fish. The app's interactive map helps anglers find hot new fishing spots and see what other people are catching, with what bait and specifically where.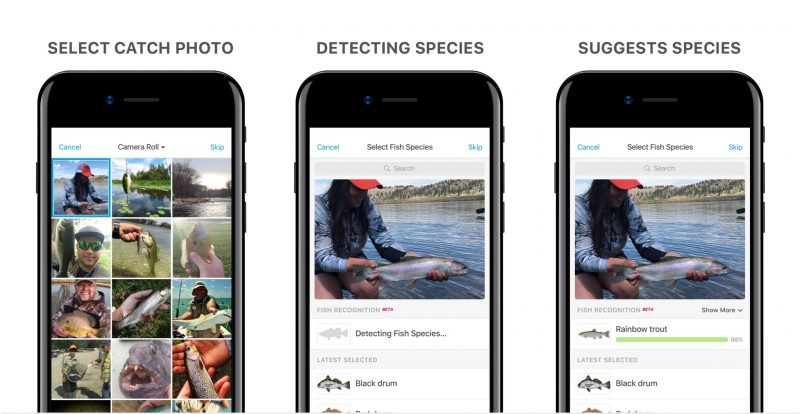 With other features like Fish Species Recognition, forecasts, bait recommendations and more, Fishbrain has become one of the most valuable and rewarding tools in a fisherman's tackle box. And, with the ability to post photos and videos, log catches, share experiences with an engaging community, and watch tips and tricks from pro ambassadors such as Mike "Ike" Iaconelli and Luana Pigatto, Fishbrain is not only fueling inspiration, but also helping its more than 3 million users across the globe have more fun by fishing smarter.
Important note: Fishbrain values responsible fishing and the sustainable harvest of fish species, as well as the tracking of rare and endangered species through a partnership with the U.S. Fish and Wildlife Service and the Florida Wildlife Commission. For more information, go to www.fishbrain.com.