Fishing Report (and Great Pics!) from the 2018 Women Ice Angler Project
OutdoorHub Reporters 02.20.18

The goal of the Women Ice Angler Project is to encourage women to try ice fishing, as well as mentor those who already enjoy the sport and want to improve their skills. An additional plus has been moving the fishing industry forward by showing female ice anglers on social media, in corporate marketing efforts, etc. The impact in just 4 years has been powerful.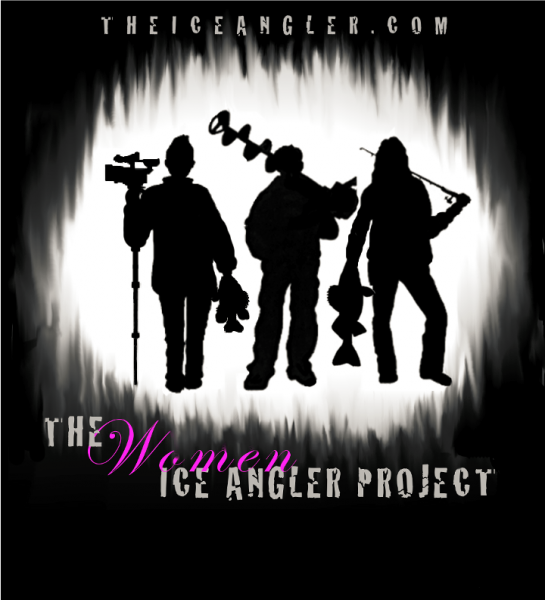 Recently, the 2018 Women Ice Angler Project completed 3 days of fishing in Minnesota's Otter Tail County. Known as a panfish paradise, the county has 1,048 lakes and produced outstanding catches for the women anglers.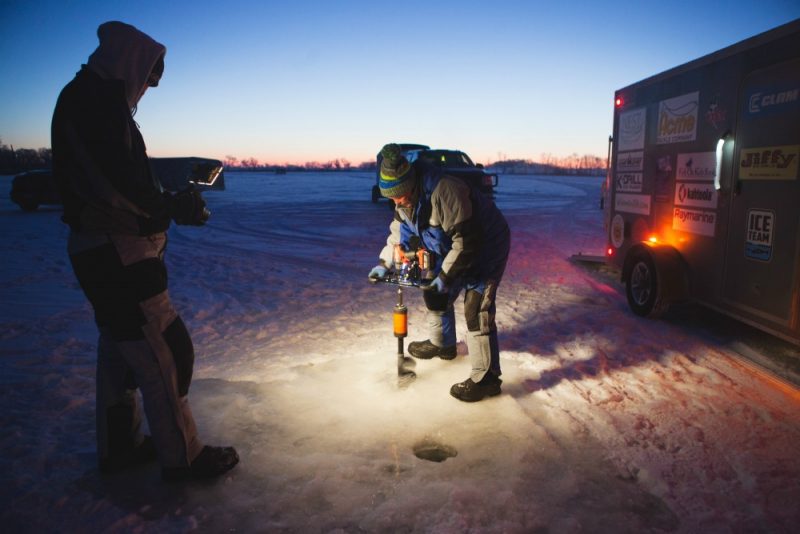 On day No. 1, within 5 minutes of the first Vexilar going through a hole and the air temp of minus 8 degrees, photographer Hannah Stonehouse Hudson dropped a "lucky" jig down and brought a 14-inch (1.77 lb.) crappie through the ice. She wasn't even in a shelter yet, just outside with her camera equipment grabbing photos of the other anglers setting up houses and prepping gear.
"We've gotten into some crappies that size in Canada before," said participant Kristine Houtman (below), "but I had no idea we could get into slabs like that right here in my home state of Minnesota."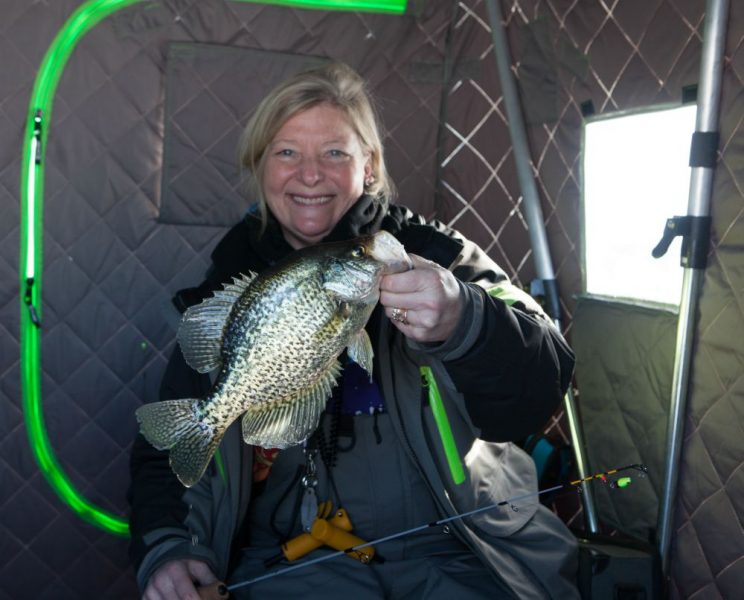 In addition to crappies, members of the Women Ice Angler Project also caught bluegills. "We have some BIG 'gills here," boasted local guide Garett Svir.
And he was correct. "We were catching and releasing dozens of bluegills that were up to 8 inches all day," said Barb Carey (below). "But we were on the hunt for 9- to 11-inch bluegills, and the end of the day didn't disappoint."
Kristine brought up a just-shy-of 11-inch bluegill at the 12-hour mark for the ladies' quest. "We worked hard all day today," said Barb, "but it was really fun work. We moved around from one lake to another and tried to maximize the bite here and there, and it worked for us."
Several pike, bass and perch were caught in addition to the big crappies and bluegills.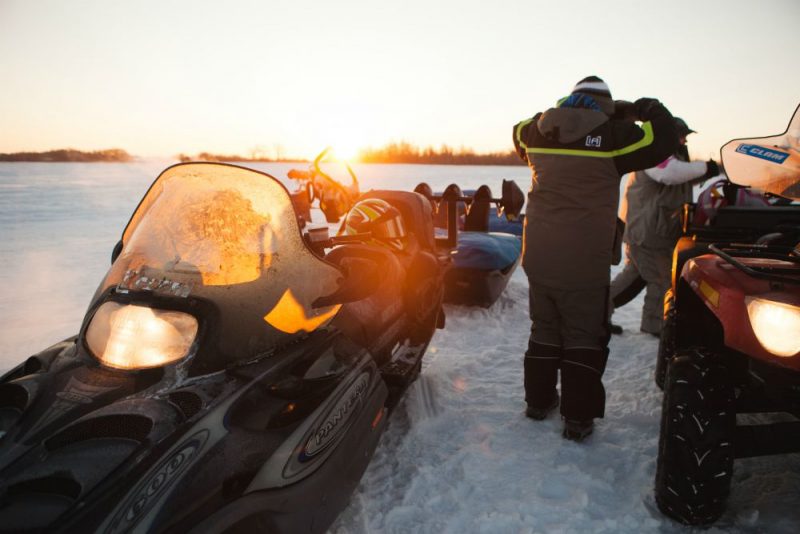 On day No. 2 the bite slowed, but having the Godfather of Ice Fishing, Dave Genz, join in for the fun might have been part of the cause for distraction. Dave, along with his two daughters who grew up ice fishing with the pioneer (and Missy and Kathy helped build the first Fish Trap ice shacks in their family garage), enjoyed meeting with the women anglers. "It's great what you gals are doing," said Genz. "And you've got a great team. It's about time we have more gals ice fishing."
Again, it was cold at minus 8 degrees with a brisk wind, but the women enjoyed piping-hot pronghorn chili and pub-style sliders cooked on the ice (below).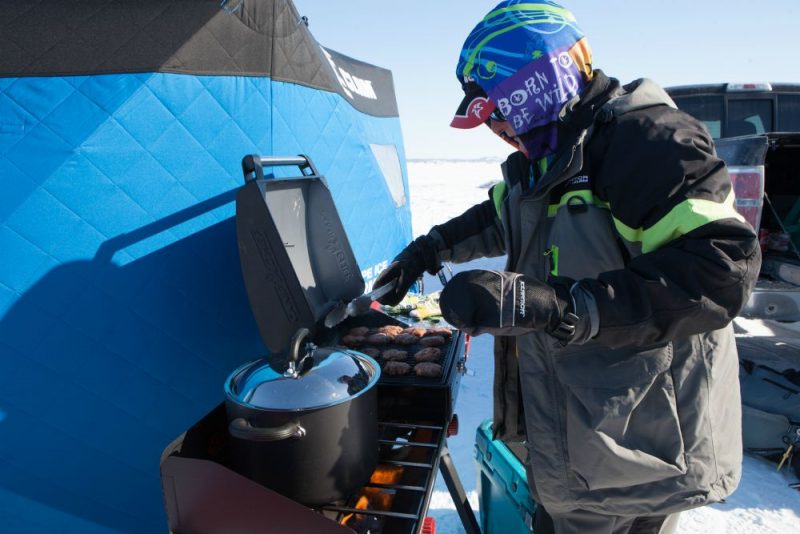 On the final day, local Otter Tail County guides hosted the Women Ice Angler Project team, as well as other female anglers — about 30 women anglers total. After a bit of a challenging start to the day, the ladies moved around until they dialed it in. In fact, big slab crappies were of such quality that even the local guides were asking for the Women Ice Angler Project spot!
The tip of the day was to work the water column from top to bottom as the big slabs were caught suspended just 5 to 6 feet under the ice. The ladies always share information amongst their group as they try different things throughout the day, and Ice Team Pro Staffer Shelly Holland gets the credit for dialing in the 15-inch crappies to break up a slow morning. "They're just under the ice," she hollered to the group. "Fish on!" In a few moments several anglers broke through with crappies of their own.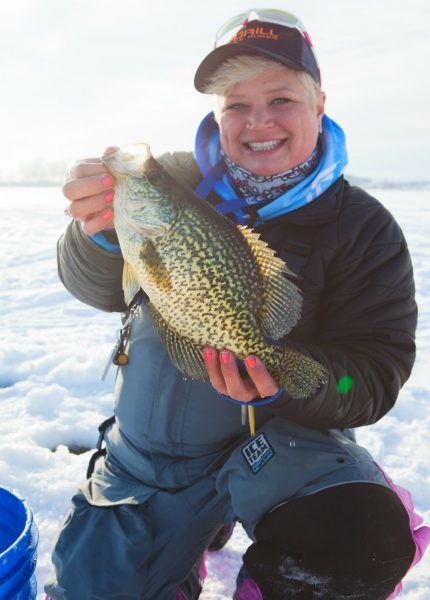 Click here to see the bios of the 2018 Women Ice Fishing Project. Event sponsors included Clam Outdoors, Vexilar, Jiffy, Orion Coolers, Ray Marine Electronics, Acme Tackle, K-Drill, Kahtoola, Camp Chef, The Nest of Perham, along with media partners Outdoors First, Larry Smith Outdoors, and GrassFed Media. Local hosts included Otter Tail Lakes Country Association and East Silent Lake Resort.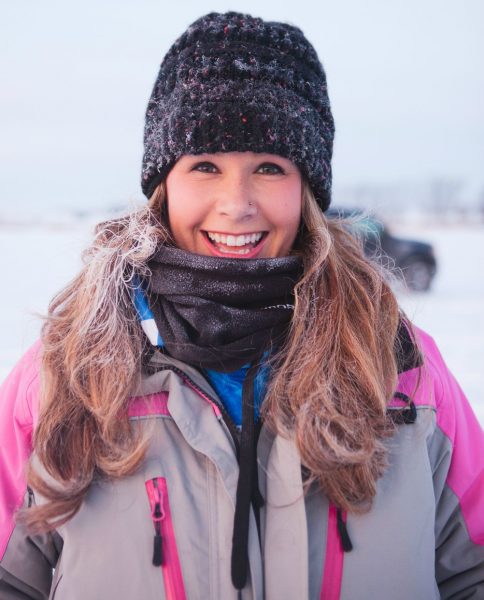 Finally, check out the video below as Shantel Wittstruck (photo above) lands a slab crappie during the event. (Be sure to unmute or turn up the volume for best viewing.)