Henry Waszczuk has produced and hosted over 1,000 TV shows and is entering his 35th season on air. He is publisher of Fins & Skins Travel Magazine, featuring the top fishing and golf destinations in the world and has also co-authored eight sportfishing books.
Henry earned a football scholarship at Kent State University (Ohio) and went on to play professionally as an all-star offensive lineman in the Canadian Football League. After his retirement from the CFL in 1985, Waszczuk created Canadian Sportfishing, a multi-media company where he co-hosted and was Executive Producer of various TV shows including; Extreme Fishing, Sportfishing Adventures and the Canadian Sportfishing TV show which aired for 14 years. He then created two new TV series, Fins & Skins Classic Adventures and Fishing the Flats TV – an award-winning saltwater TV Series. He is involved in many charities now and during both his professional football and fishing careers.
Waszczuk has pioneered numerous catch and release techniques used by many anglers today. From his college football days and professional career, there have been many great stories including those that relate to his fishing adventures around the world.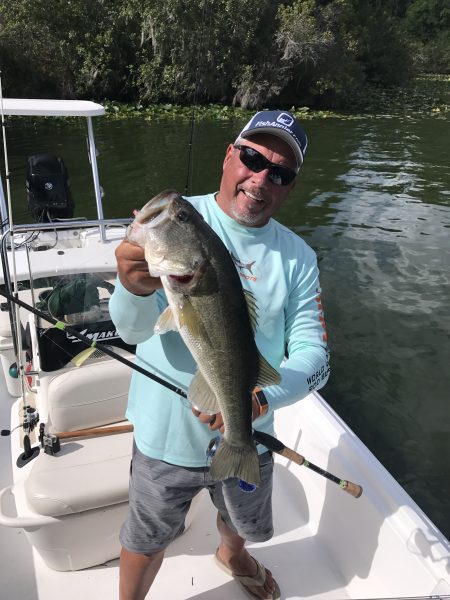 How did you get into the fishing industry?
My dad was the one that taught me to fish. As far back as I could remember, we basically went fishing every weekend from spring to fall; even ice fishing. Being occupied with football through my college days, the only time I had to fish was about a month in the summer, then came professional football which occupied the entire summer too but when I had days off, I fished the Great Lakes for salmon on my charter boat. It just so happened that when I decided to retire from professional football, the largest sports network in television began, called TSN. I went to them and asked if they would like a Canadian fishing show and since they had no existing shows, they said yes and it all evolved from there.
Why did you get involved with FishAngler?
I learned about FishAngler back in 2016 through an angling buddy of mine, Captain Mike Cleary. Even though I had my own APP called the "Fishin Guy", I was lacking the back-end experience in keeping the App up to date, working on glitches etc. and then decided to partner with FishAngler. After meeting the owner Tom Wye, and understanding his visions; I was convinced that this app and the technology powering it would be a game changer. I wanted to be part of creating the best fishing app in the marketplace.
What's your favorite feature of the FishAngler app?
There are a lot of features that I like but my favorite is the mapping system. I love the forecasting it does to the area I am going to fish next whether I am in Florida or if I am in Canada. I click on the body of water, pick the closest spot and check on the weather icon and bingo, up comes the full details for that day and the next. In addition, it gives the fish forecast for the peak fishing throughout the day.
Before FishAngler, how did you track your top catches?
Well, you can imagine from my travels around the world filming TV shows that I would remember the big catches but the only way I kept a file was through iPhoto on my Mac creating folders from the various destinations each and every year.
What's one of your most memorable fishing experiences?
Wow, that's a tough one! I have traveled to more than 24 countries to fish and have had a lot of great fishing experiences but I would say my favorite was the Amazon River where I tangled with the beautiful peacock bass, payara with fangs that receded into their heads, sardinata which jumped liked tarpon, morocoto that ate fruit from trees and even piranhas, which we ate for shore lunch. All this in a one-week adventure.
Is there any fishing spots or fish species left on the bucket list?
Yes, I think everyone has a bucket list of some sort. I actually have two. The first is a fish that I have caught before at Christmas Island near the equator and it is the Giant Trevally. I was there about 25 years ago and this fish is one of the most exciting fighters on the reef or flats that you can experience. The adrenaline rush for any angler on a hook up is breath taking. Yet, there is one fish on my bucket list that I have not caught and want to on a fly, and that is the Golden Dorado of Argentina.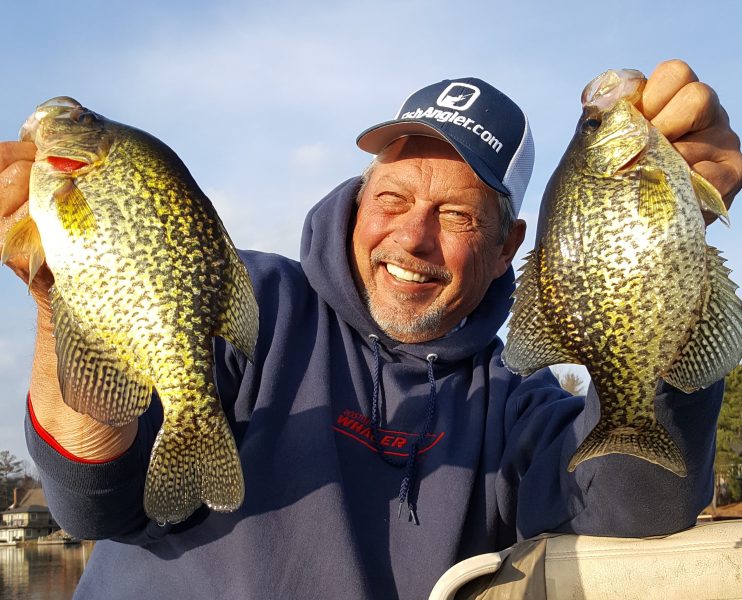 About FishAngler:
The FishAngler app is designed to help anglers explore & discover new waters, log their fishing experiences and connect with others. The best fishing spots, fishing forecasts, maps and social network all on one global platform. Download for Free on IOS or Android.