A Christmas List of Fire Starters for the Outdoorsman
Terry Nelson 12.05.18

Looking for a cool Christmas gift for the sportsman that could prove to be a lifesaver as well? Consider some of the more innovative fire starters on the market today. Any outdoorsman knows that the ability to make a fire can be critical to survival. I have long carried several methods of starting a fire when in the field hunting or hiking, even in the summer. I personally carry three methods for fire starting; matches, a lighter and magnesium block with striker.
Building a fire under adverse conditions can be a challenging, yet lifesaving task. With Christmas right around the corner, there's no better time to take a look at a few of the offerings on the market today aside from the traditional bow and drill method. The following are but a small sample of what is available; all of the following are products that I've personally handled or tried in the field.
Survivor Fire Starters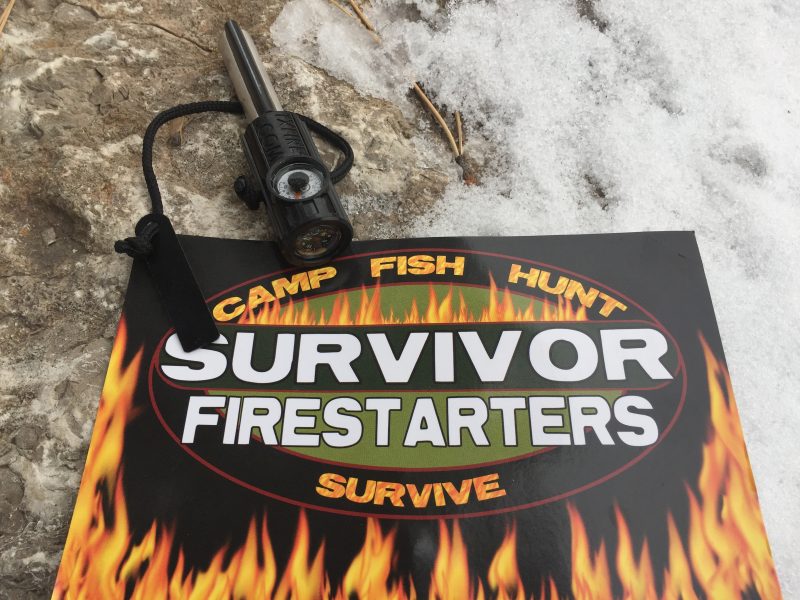 I have used the Survivor fire starter in the field and carry one in my day pack all the time. These fire starters are simple, safe, durable, and waterproof, a perfect combination to carry in a backpack, emergency kit or tackle box. This system essentially employs a magnesium rod in conjunction with a flint striker. The magnesium flakes scraped from the soft rod burn eight times hotter than a match.
Each Survivor fire starter comes with a leather strap and a high carbon steel blade for shaving magnesium flakes and striking the flint. In addition, most models come with a compass, signal mirror, and thermometer set into the handle. Pricing on these fire starter can range from $13 to $30 depending on model.
Zippo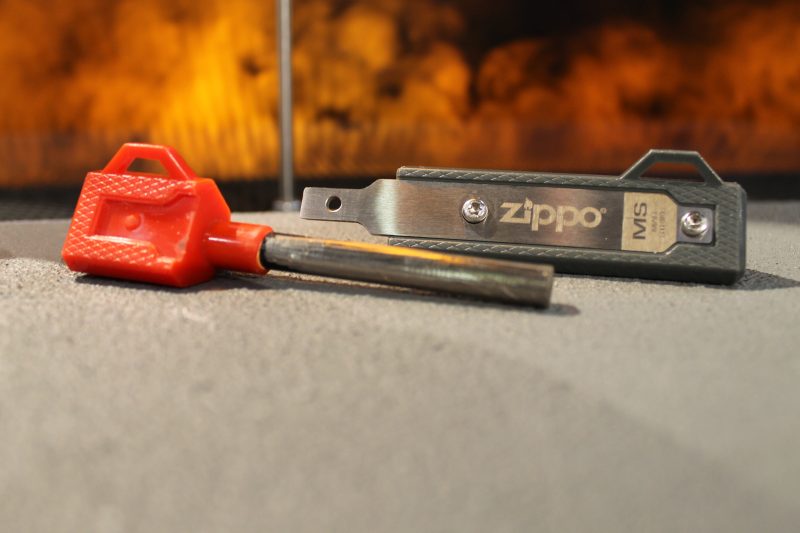 At the 2017 SHOT Show I handled the new line of fire starting tools by Zippo. Most folks know Zippo has been around for over 80 years. Their iconic lighters were used throughout WWII and carried into Vietnam by American troops.
Zippo has designed an excellent match case along with weatherproof "Typhoon" matches.  In addition, Zippo's flint spark wheel has been contained in an emergency fire kit that contains spark tinders for easy lighting with the flint wheel.
I personally like the Zippo "Mag Strike" that features a ferrocerium rod and striker. Its textured grip, triangular body, and sharp blade allow a firm purchase when striking. The Mag Strike retails for $14.95.
Zippo offers a wide line of fire starting essentials and kits ranging in price from $5 to $33
Aurora Fire Starter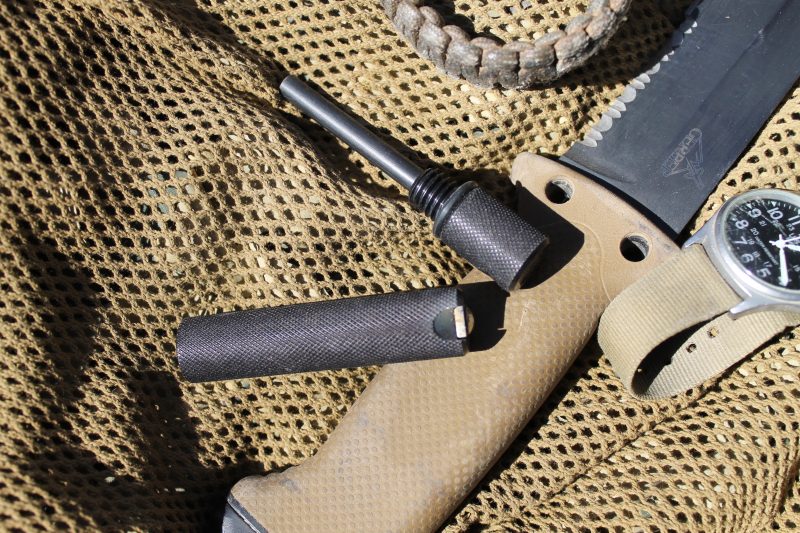 The Aurora Fire Starter is another that I have carried and used in the field for quite some time. I like it because it is easily carried in a pocket and features a knurled body for a positive grip that is machined from solid aircraft aluminum.
The quarter-inch diameter striking rod is a composite flint steel with magnesium. The housing has a built-in striker and an O ring for positive sealing of the unit when not in use.
This unit creates a shower of sparks like few others I have seen and is one of the best on the market in my estimation. Retail price is $22.95.
Exotac NanoStriker XL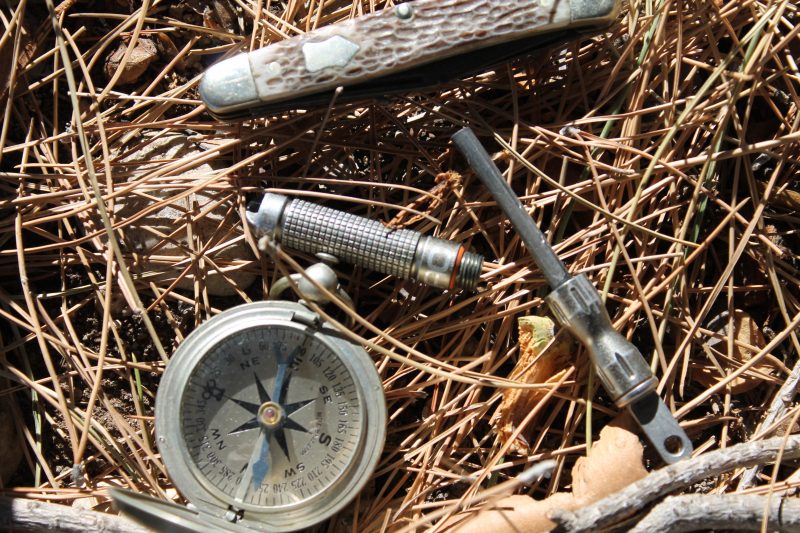 Another great fire starter that I have personally tried in the field and one that is easily carried is the NanoStriker XL by Exotac. A nice feature that this unit sports is that the ferrocerium rod is replaceable if you actually use up the 3000 strikes the rod is rated for.
It comes in your choice of four different colors with a lanyard, retailing for 29.95.
White River Knives Firecraft Series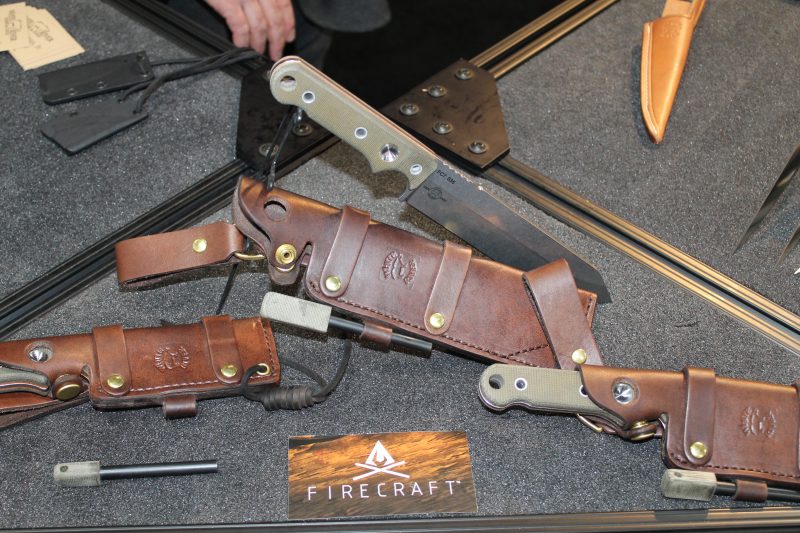 White River Knives of Fremont, Michigan, builds a series of knives specifically designed for real survival situations and heavy use in the outdoors. The "FIRECRAFT" series comes with numerous features such as a notch for striking a ferro rod, a stainless steel divot for use with a fire bow, and it comes with a kydex or leather sheath that holds a ferro rod.
This is a another product that I handled at the 2017 SHOT show and can assure you these knives are of high quality and ideal for the outdoor enthusiast. Prices range from $135 to $320 depending on model and options.
Don't forget the outdoors person in your life this holiday season and consider the gift of fire-making. After all, it could be the difference of life or death in a true survival situation.