Manitoba is a world-class fishing destination. Seasoned anglers flock to this Canadian province to nab that once-in-a-lifetime catch. But Manitoba isn't just a playground for avid anglers.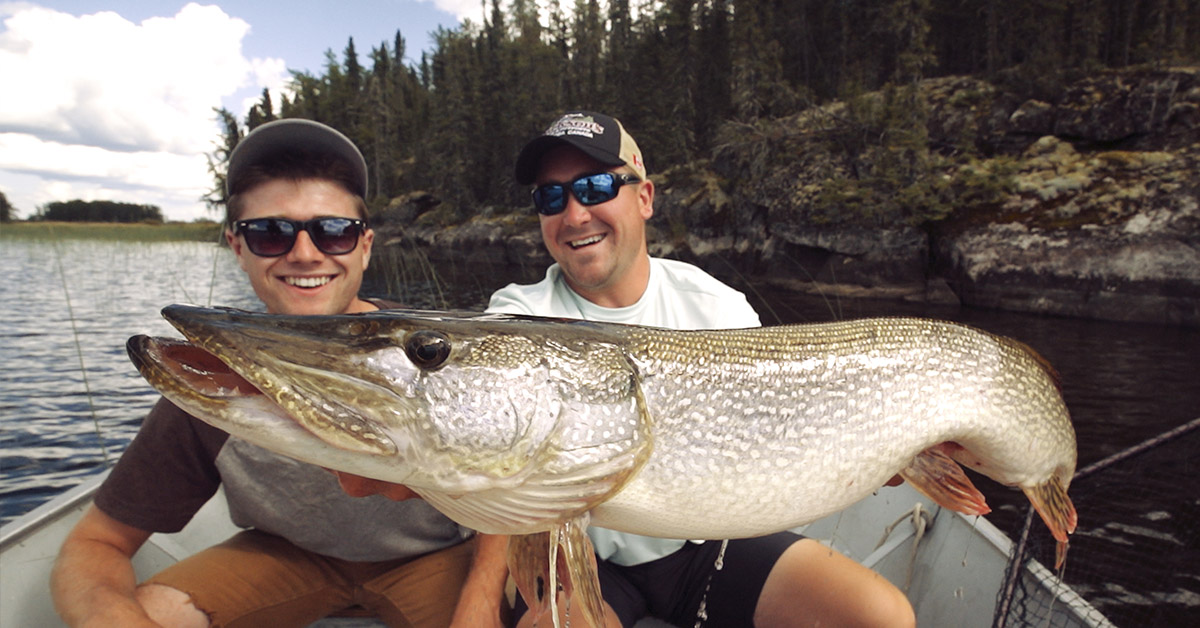 The "Land of 100,000 Lakes" – as Manitoba's so rightfully called – is the ultimate destination for family fishing vacations. Throughout the province, you'll find hundreds of fishing destinations, from rustic outposts, to modern, kid-friendly resorts. And at each destination, families can experience the best of Manitoba: Wide-open skies, real wilderness and some of the best fishing in North America.
Want to plan a fishing trip that your family will remember for ages? We've put together some helpful tips and ideas for planning your family fishing vacation in Manitoba.
Choosing the Right Fishing Experience
Manitoba offers a wide range of family fishing vacations, from off-the-beaten-path adventures, to fun, resort-style accommodations. But a great vacation starts with choosing an experience that will ultimately meet your needs. A few of the most common experiences include:
Fly-In Lodges – Fly-in lodges provide the quintessential Canadian fishing experience. Remotely located in the Manitoba wilderness, fly-in lodges are only accessible by direct air charter or floatplane. At camp, there's usually a main lodge, with individual cabins for guests. Many lodges also offer all-inclusive packages, which include accommodations, meals, guide services, and boat rentals.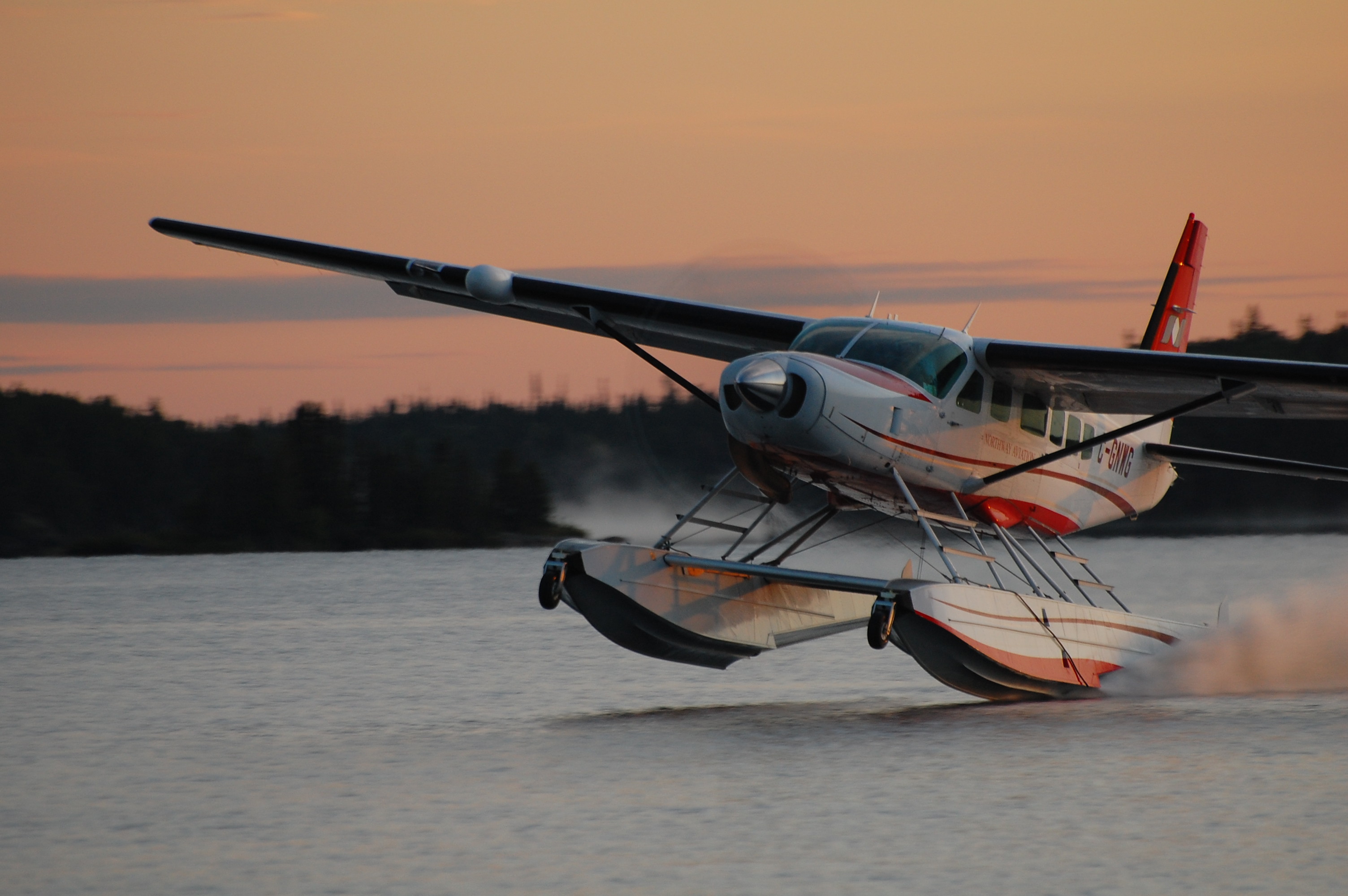 Fly-In Outpost Camps – If you choose to stay at an outpost camp, you'll likely be looking for a do-it-yourself fishing package. Outposts are remote cabin settings that usually have fewer amenities. Guests often do their own cooking and guiding. This is a unique experience for families that want an exclusive get away with a facility, lake and fishing all to themselves.
Drive-To Lodges – Looking for something a little less remote? You'll find tons of incredible drive-to lodges in nearly every corner of the province. Drive-to lodges offer a similar experience; you'll still be located on the shores of an incredible fishery. But many are closer to shopping, airports, and other attractions. Some drive-to lodges are larger too and may offer a wider selection of activities outside of fishing.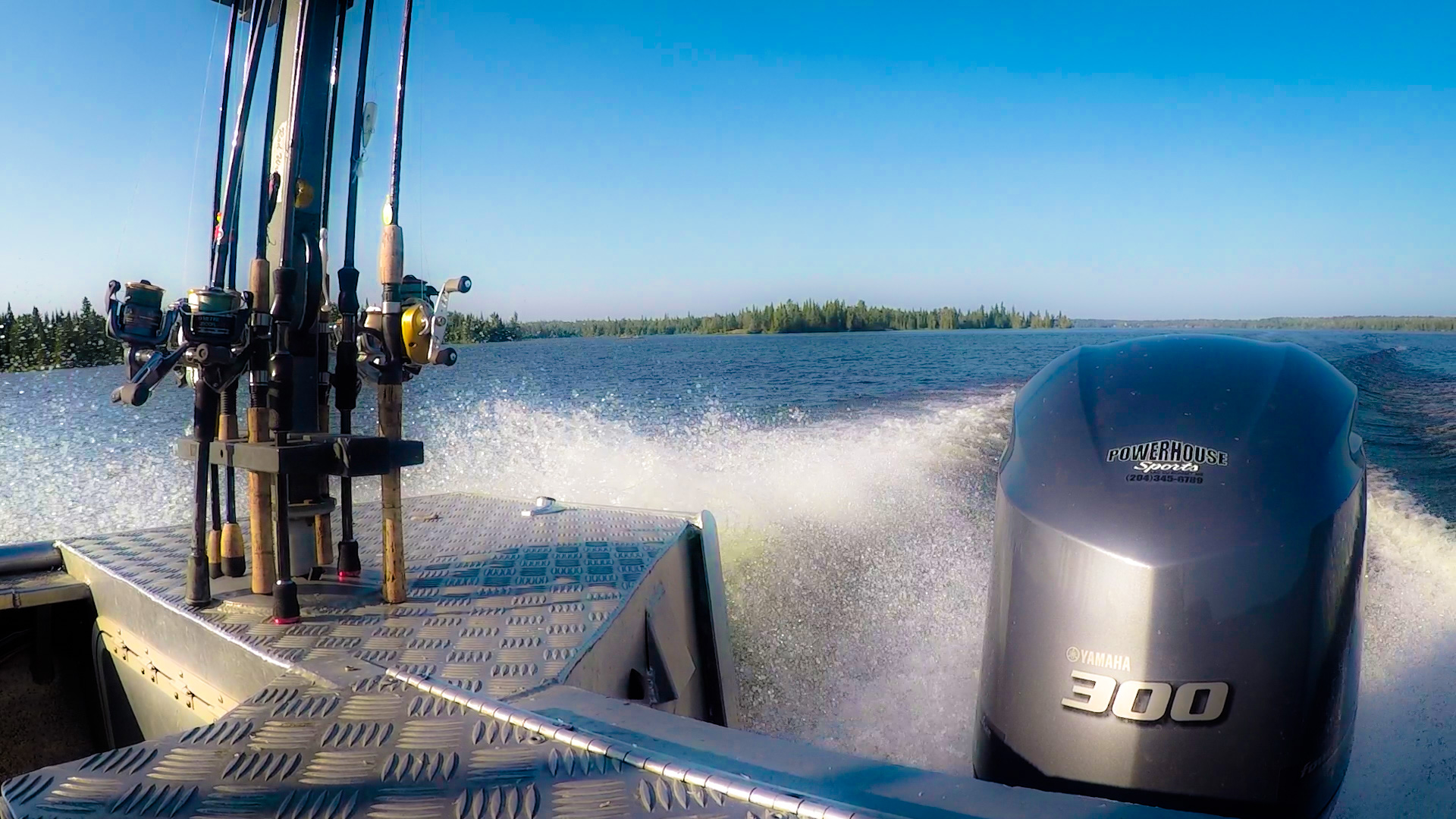 Fly-In vs. Drive-To.
Fly-In camps are ideal for families looking for the ultimate escape. You'll arrive in some of the most beautiful backcountry in all of Canada, with ample fishing, hiking, and boating right at your doorstep. This type of experience is perfect for families that want to focus on a wilderness fishing experience.
At drive-to lodges, you can expect the same, but may find that there are more nearby amenities, as well as more activities available to you. If not everyone in your family is enthusiastic about fishing, a drive-to lodge might be the best choice.
Choose Your Accommodations
After a long day on the water, you and your family will want a nice place to relax. Fortunately, you have a wide variety of options, and you'll find accommodations at nearly every price point. A few of the most common include:
Cottages/Cabins – The majority of lodges have a number of lake or riverside cabins for hire. You'll find everything from 1-bed lofts to five-bedroom cottages.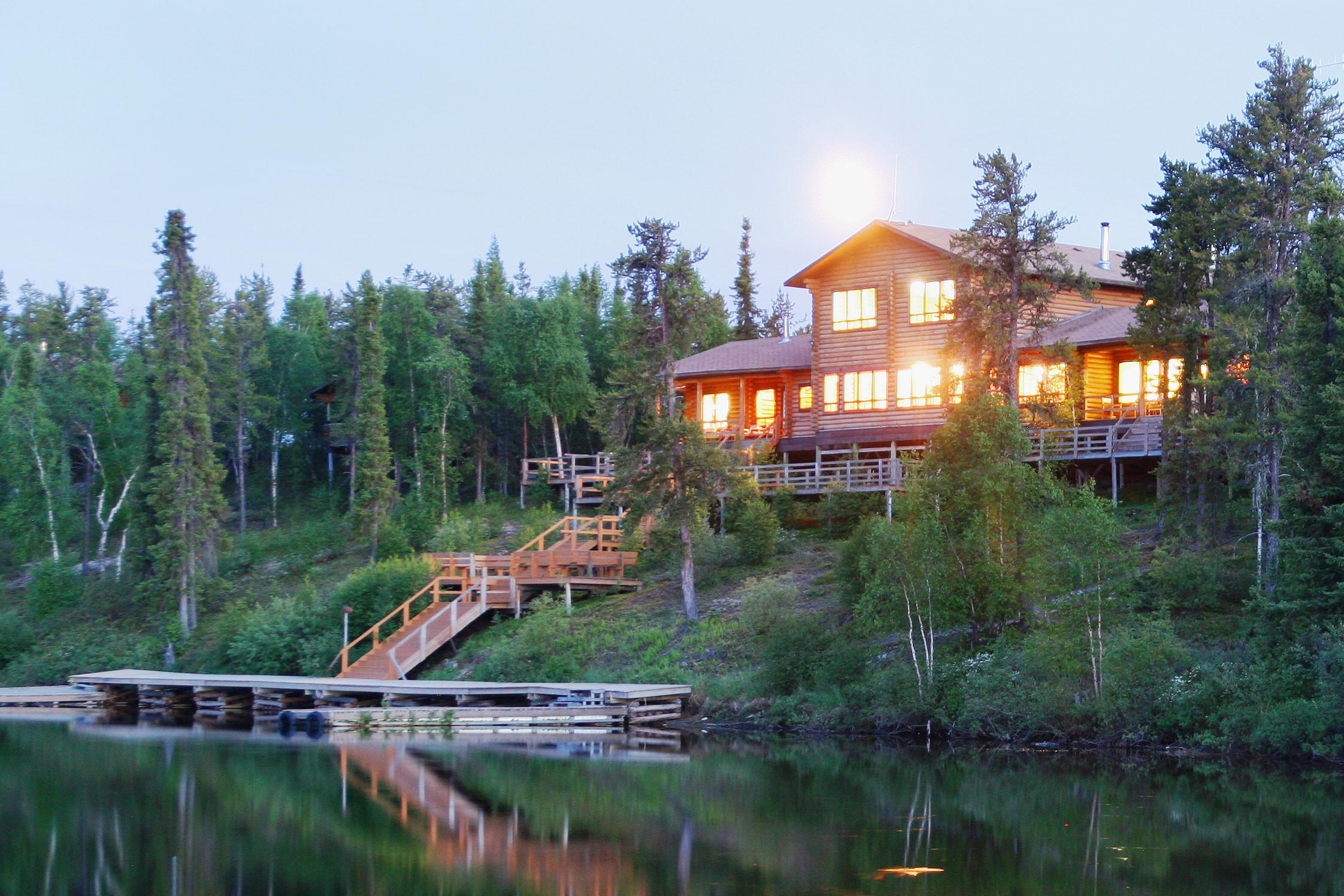 Outposts – Outposts are remote cabins that are traditionally rustic and with fewer amenities.
Camping – Many drive-to lodges have campgrounds and RV parks on site.
Hotel-Like Accommodations – Some lodges rent individual rooms in a main lodge, similar to what you'd expect at a hotel or resort.
Meals and Meal Planning
Whether you want to catch your meals, or you'd prefer to relax at dinnertime, families have a few choices when it comes to meal planning:
All-Inclusive. Every lodge offers their own packages, but the all-inclusive "American Plan," is a favorite. These packages typically include guide services, as well as chef-prepared meals.
Plan Your Own. If you stay at an outpost camp or rent a cabin, you will often be required to supply your own groceries and cook your own meals. Outpost camps and cabin rentals are usually stocked with all the necessary cooking utensils, and there may be onsite BBQ grills, as well.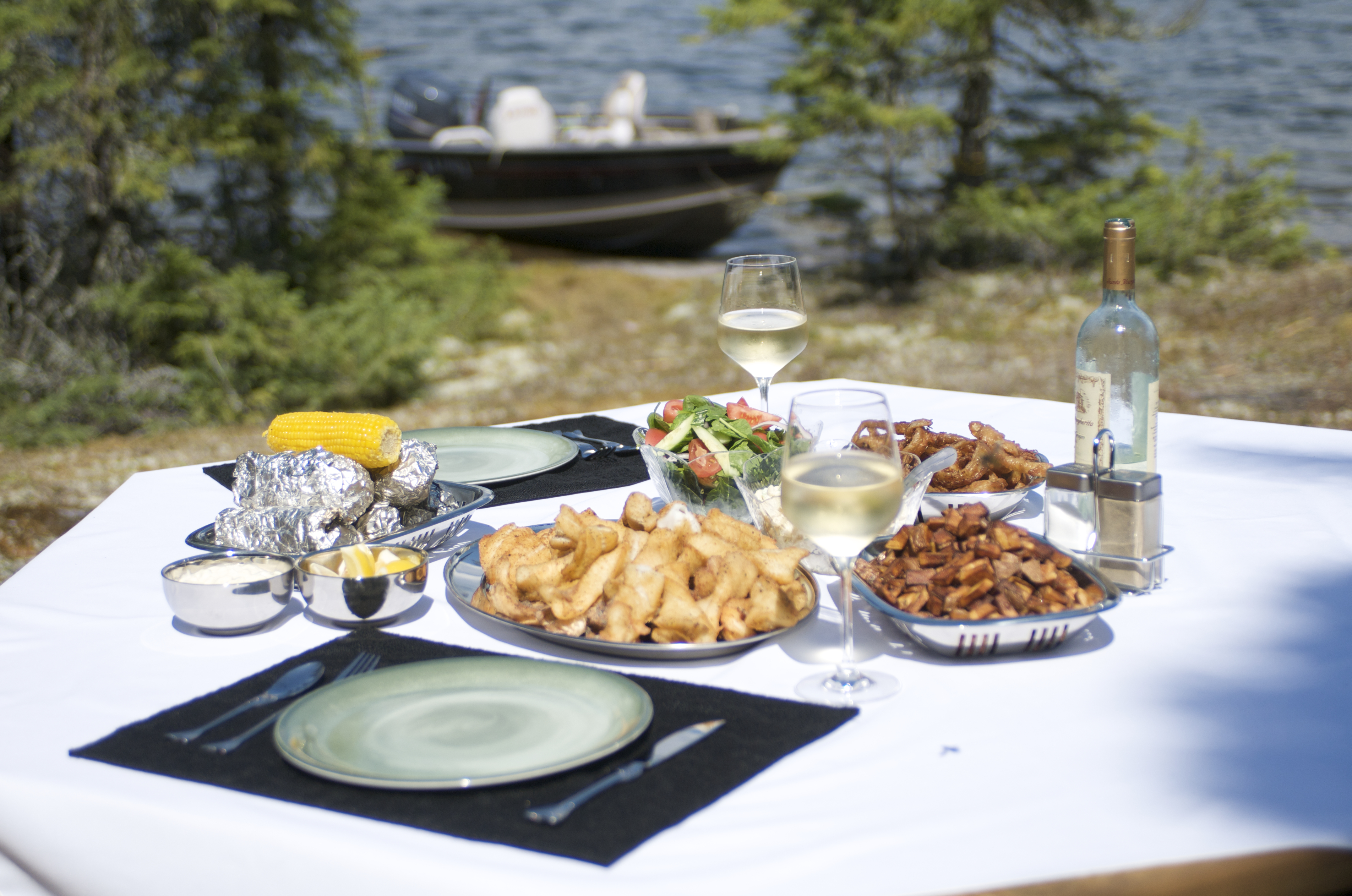 Types of Fishing Trips
Manitoba offers great opportunities for anglers of all experience levels. Whether you're a budding novice, or you're back for your 30th season, you'll find an experience that can accommodate your needs.
Guided Trips: If it's your first trip, a guide can be a huge help – even if it's for just a day or two. Guides will direct you to the best fishing spots, provide tackle recommendations, and help you navigate the lake. It's a sure-fire way to catch more fish. Most lodges offer guide services, and a guide may be included in all-inclusive packages.
Self-guided – Want to tour the waters on your own? You can rent a boat from the lodge, most have a well-maintained fleet of fishing boats and other watercraft. Pick up tips on where the fish are biting, and then do-it-yourself. Self-guided trips are great for experienced anglers.
What to Do? Planning Activities Besides Fishing
There's no denying you'll catch plenty of fish. But if you're held in by the weather, or the kids want to spend a day shoreside, it's best to have options.
Choose a destination that has the right mix of amenities. Large destinations tend to offer a bit more in terms of programming or activities. At the more remote locations, guests are often exposed to plenty of outdoor adventures, like wilderness sightseeing, hiking or kayaking. A few examples of amenities you'll find include:
Hiking – Take the kids on a nature hike after a morning of fishing. Some lodges offer great hiking right on the property or can direct you to the best nearby trails.
Kayaking/Canoeing – Boating is a favorite pastime on many of Manitoba's lakes and rivers. Many lodges provide kayaks and canoes for guests, or for hire.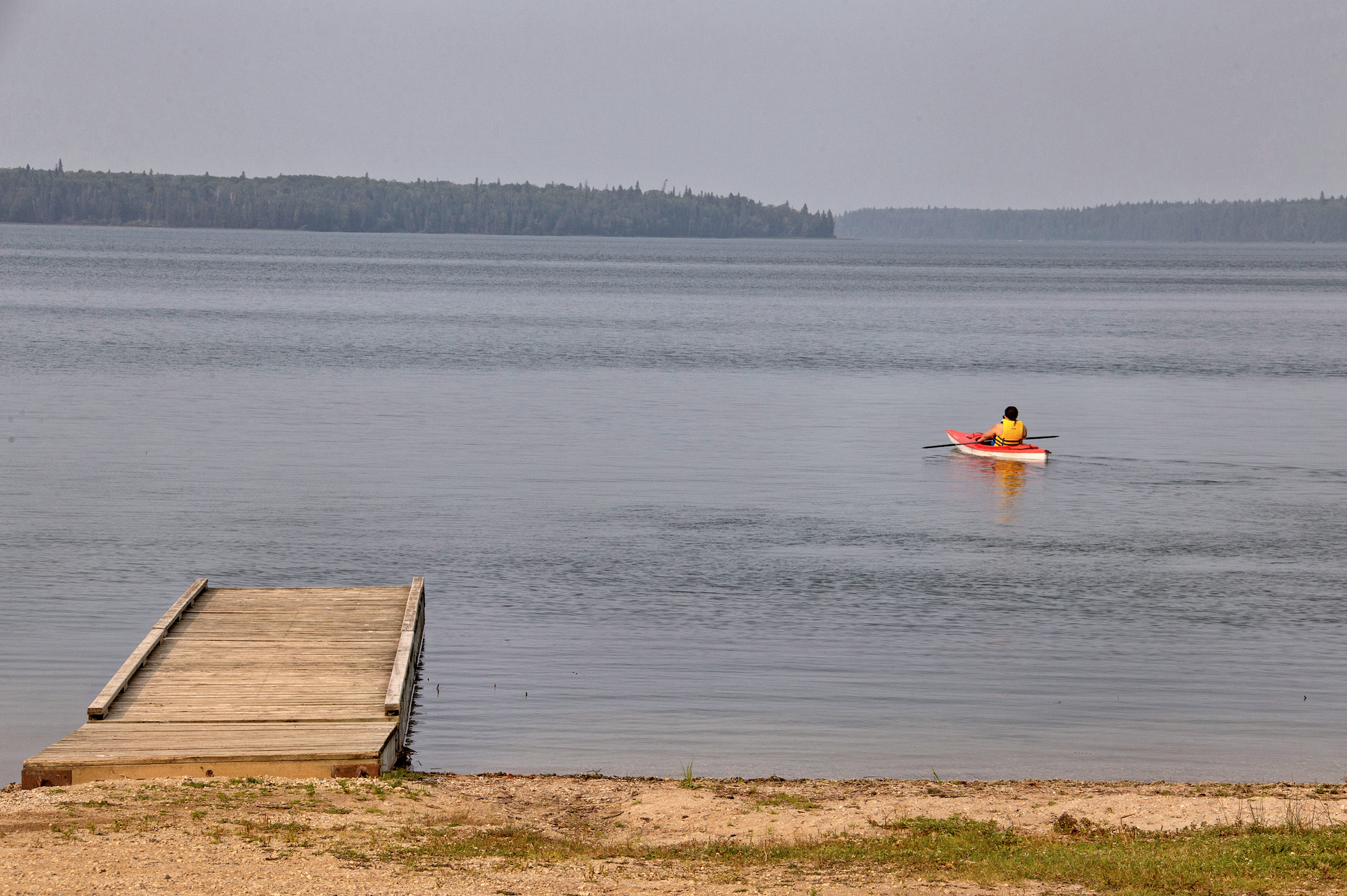 Swimming – Some lodges have their own natural swimming beaches, docks, diving boards, and water toys.
Sports Facilities – Larger resorts may have sports facilities, including outdoor courts and even gyms.
Lodge Activities – No matter where you go, the main lodge is a great place to meet people. And some lodges plan family-friendly activities, including group games, trivia nights, and themed dinners.
Fire Rings – Relax around the fire at night with the family and roast s'mores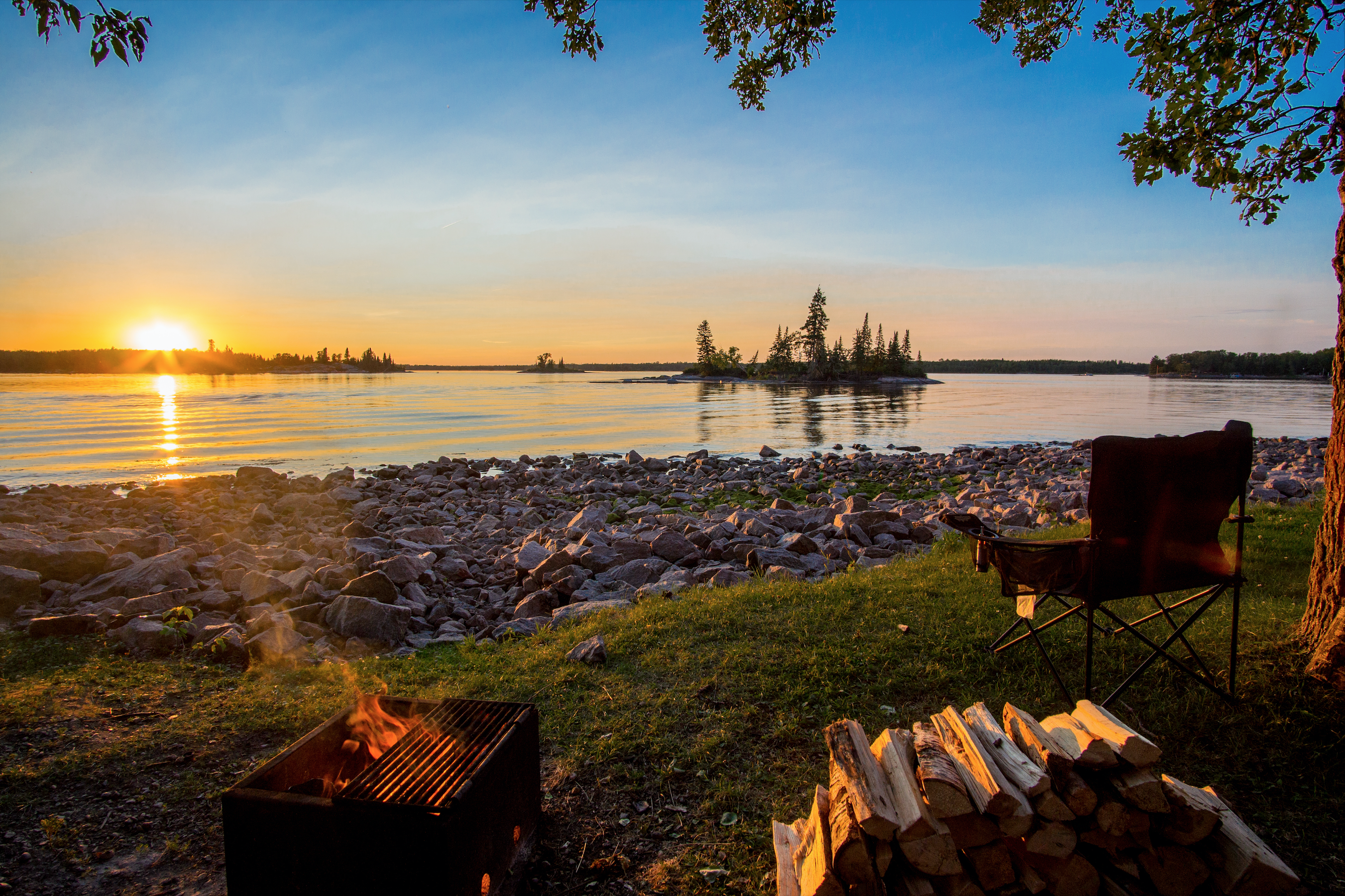 What to Pack
In Manitoba, visitors are treated to beautiful weather in summer and early fall, with highs in the 60s and 70s. In the shoulder seasons, temperatures can dip below freezing, especially at night. But remember: The weather can change on a dime. You might wake up to sunny skies, only to experience dreary weather in the afternoon.
So, plan to pack the necessities! Warm clothes are necessary anytime you travel to Canada, as is rain gear. Fortunately, if you forget something, many of the larger lodges or resorts have on-site stores, which sell tackle, rain gear and basic supplies. A few things you might consider bringing include:
Fishing gear and tackle (Some lodges do have gear available for rent, though.)
Snacks and beverages
Sunscreen
Camera
Flashlight
Medicine
Books and eReaders
Passports. If you'll be traveling from U.S., you will need to have a passport, as well as a passport for your children. Single parents traveling with their kids should also bring a note from the other parent.
Take the Family to Manitoba for an Out-of-This-World Experience
Manitoba is a destination that brings families together. You'll share in the thrill of action-packed fishing, as you wrestle with a variety of species like monster pike, walleye, lake trout and smallmouth bass. At night, you and your family can enjoy a meal together and then relax in your own private cabin.
The scenery is beautiful, the fishing is amazing, and the outfitters are friendly. Bottom line, it's the perfect place to share a week with the family.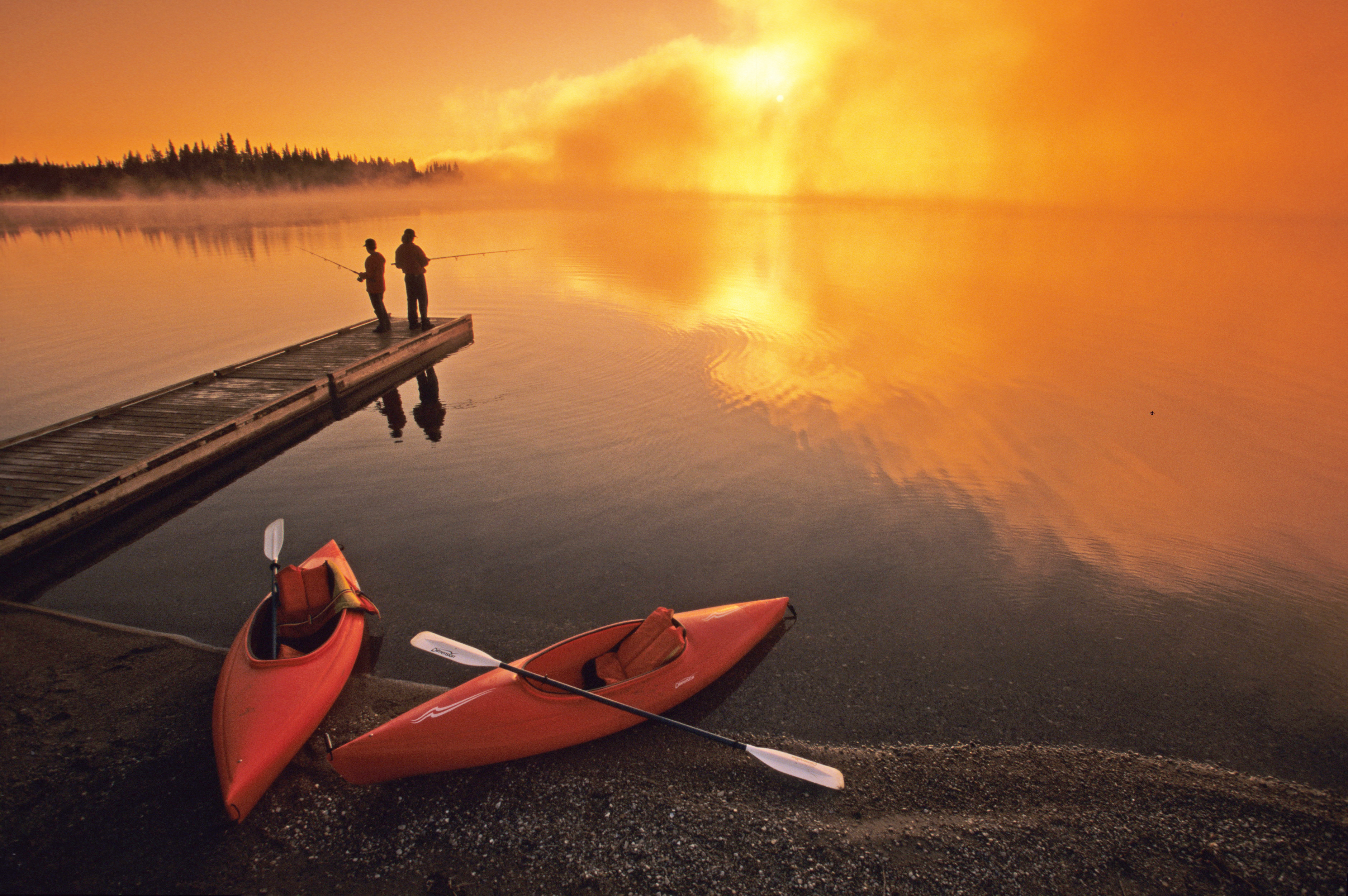 For more information on family fishing vacations in Manitoba, please visit https://huntfishmanitoba.ca/