Video: Ruffed Grouse Hilariously Interrupts Deer Season for These Two Hunters
OutdoorHub Reporters 11.10.17

If we're comparing hunting stories this season, this one will be tough to beat.
There's not a state record buck in this story, but a whole lot of laughs instead!
It's true that an important part of deer hunting is to expect the unexpected, but you never anticipate a critter climbing into the stand with you! 
Thankfully, Mary Mrosla had quick access to her cell phone when this fella stopped by to hangout, because if it weren't for the video, you wouldn't believe what happened next.
Here's a challenge: try not to laugh along with Mary when the bird climbs on her partner's head:
It's going to be tough to lure in a deer with all that giggling, but honestly, how could you contain yourself?
That is just too good! It's not exactly what you plan for when you head into the deer woods, but sometimes you just have to roll with the punches.
Eventually, things calmed down a little bit up there, and the grouse made itself comfortable: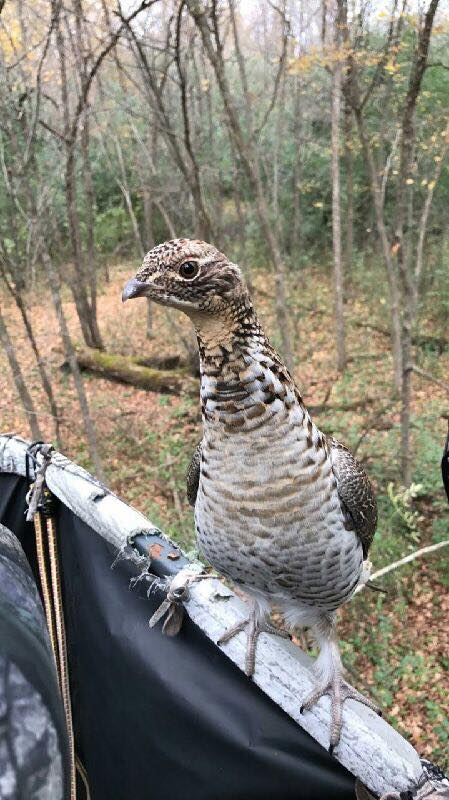 I'm sure some of you have treestand stories that are equally hilarious as this one, and we'd love to hear all of them.
Thanks for sharing this one Mary. And keep hunting hard!