Three anglers from Team Yukon Outdoors crew — Adam Bartusek, Aaron Knott and Andrew Osowski — recently went on a mission with other buddies to North Dakota in search of giant bluegills. As you'll see in the video at the bottom of the page, the guys struggled on their first day. Sure, they caught a bunch of tiny perch and a few pike, but after drilling hundreds of holes, they still hadn't landed a single bluegill. Not one.
On day No. 2, the guys had a new game plan, and they hit the ice with K-Drills to once again cut 500-plus holes. The action is again quite slow during morning and midday, but then the fireworks begin as the sun starts sinking in the West.
(Viewing tip: If you're in a hurry, the first big gill comes through the hole at the 5:35 mark of the video.)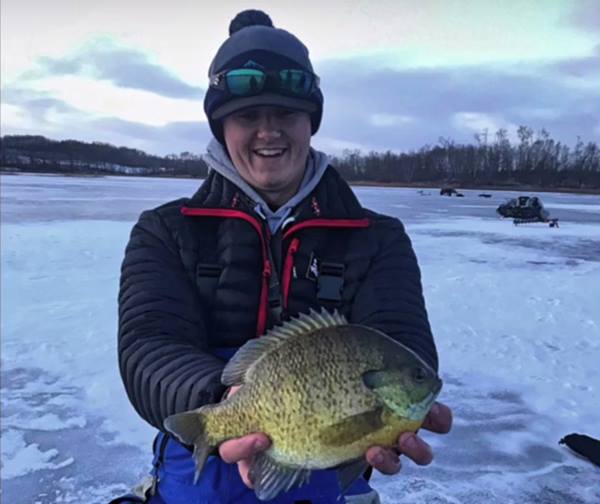 As you can see in the video below, these guys are serious when it comes to giant bluegills; check out their scale for weighing these fish before releasing them; awesome!
Congrats, guys, on putting in the hard work necessary to find and catch these gigantic bluegills. And thanks for filming it so we could all share in the excitement!