The Straight Rifling, 'Nerf Football' Shooting, Franklin Armory Reformation Now Available
OutdoorHub Reporters 01.16.19

You probably recall all the hype surrounding Franklin Armory's game-changing 'firearm' around this time last year at SHOT Show 2018. One year later – nearly to the date – the Franklin Armory Reformation is now available.
If you followed along with our SHOT Show coverage last year, you probably saw Franklin Armory's Reformation take up much of the spotlight. Everybody at the show was eager to hear how FA received its ATF certification sans the need for an NFA tax stamp, which was later revealed after everyone had the opportunity to shoot it at Range Day. See, under the Gun Control Act, the SBR length Reformation technically classifies as a 'firearm' or a 'shotgun' because the projectile is launched with zero spin. Daniel O'Kelly, the Director of the International Firearms Specialist Academy, confirmed these details in a letter on their website.
In a post on Facebook last month, Franklin Armory announced their non-rifle/non-shotguns are finally available for purchase, and come in varying configurations.
The RS11 Reformation features an 11.5-inch barrel chambered in .300 Blackout with a Libertas billet upper and lower receiver, while the RS7 Reformation sports a 7.5-inch barrel chambered in 5.56x45mm with Franklin Armory's FAI-15 upper and lower receivers. The straight grooved rifling comes standard in both firearms.
Franklin Armory has yet to announce any word about their custom 'Nerf football' projectiles and when we could expect to see those become available, but we'll see what we can find out next week when we stop by the Franklin Armory booth at SHOT Show 2019.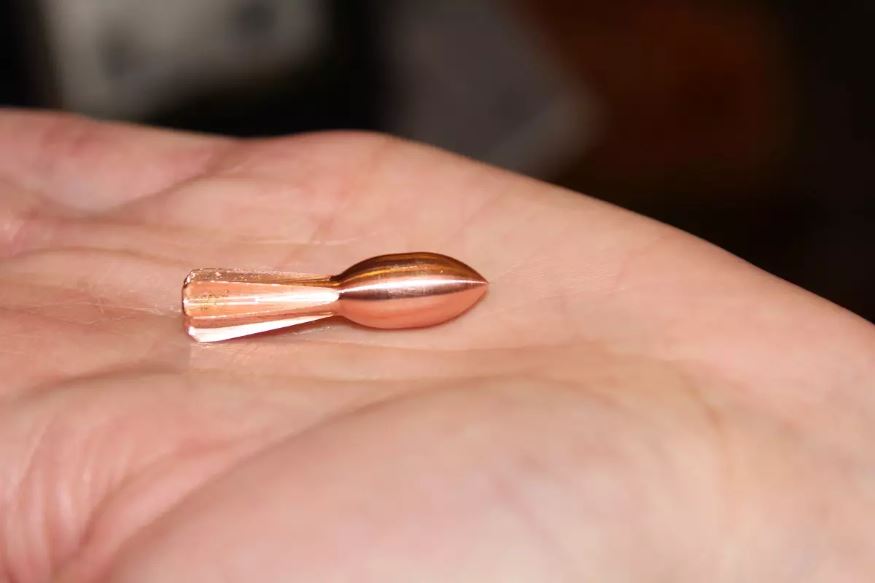 The RS11 hits the market with an MSRP between $1,659.99 – $1,894.99. The RS7 is listed between $1,179.99 and $1,409.99. Find out more details at www.reformationfirearms.com