NEW Savage Arms 110 High Country for Conquering Western Big Game
Adam Scepaniak 06.24.19

In the last couple of years Savage Arms has gone through and revamped a lot of their centerfire rifles including their Model 110. The new updated versions boast the AccuFit stock system with an adjustable comb height and length-of-pull for a nearly perfect fit for everyone. They have also created a lot of new variations of the Model 110 for specific aspects of hunting and shooting. One of their newest releases is the 110 High Country that is meant to blend the need for knocking down western big game and doing it from long distances. All of the specifications for the 110 High Country can be read below as presented by Savage Arms:
AccuFit system lets hunters adjust Comb Height & Length-of-Pull
User-Adjustable AccuTrigger
AccuStock Rail System
TrueTimber Strata Synthetic Stock w/ Overmold Surfaces
Model 110 Stainless Steel Barreled Action w/ Coyote Brown PVD Coating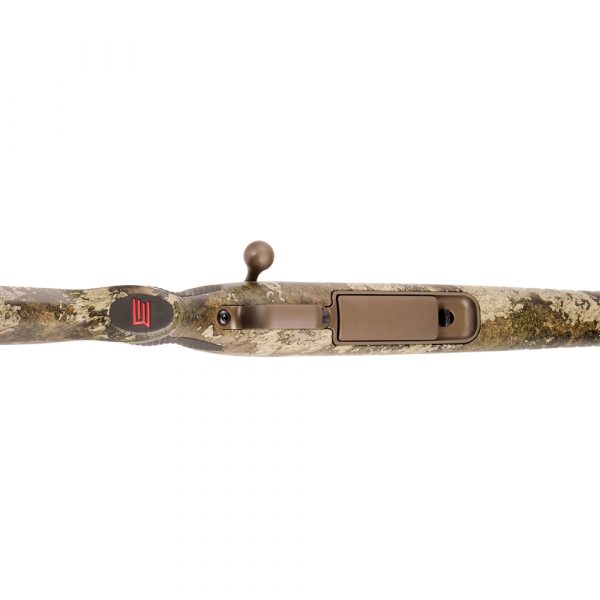 Spiral-Fluted Barrel & Bolt
Threaded Muzzle; Magnum Calibers feature Muzzle Brake w/ Taperlock Interface
Detachable Box Magazine
PVD-Coated Bolt Handle, Receiver, Barrel, Trigger Guard & Magwell
Drilled & Tapped Receiver
3 Position Safety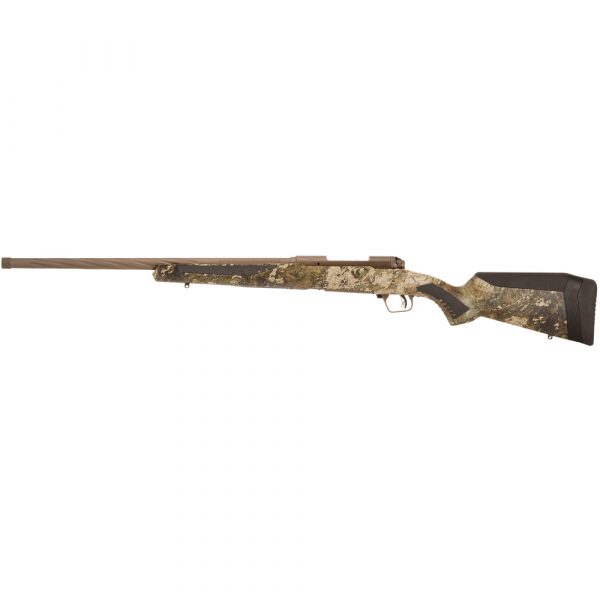 Something that a lot of hunters should be able to appreciate is the PVD coating on all of the metal surfaces which wards against rust and the unpredictable elements you can encounter while hunting out west. It also has a threaded muzzle for a potential muzzle brake or silencer of your choosing. This could be very valuable depending on the cartridge you choose to go hunting with. All of the options that people have can be read below and all of the 110 High Country models retail evenly across the board for $1,129:
.243 Winchester | 22" Barrel | 57411
6.5 Creedmoor | 22" Barrel | 57412
6.5 Precision Rifle Cartridge | 24" Barrel | 57419
.270 Winchester | 22" Barrel | 57413
.280 Ackley Improved | 22" Barrel | 57417
7mm-08 Remington | 22" Barrel | 57415
7mm Remington Magnum | 24" Barrel | 57418
.308 Winchester | 22" Barrel | 57410
.30-06 Springfield | 22" Barrel | 57414
.300 Winchester Magnum | 24" Barrel | 57420
.300 Winchester Short Magnum | 24" Barrel | 57416
Out of all of the cartridges listed above, which one would you want to head into the Big Horn or Rocky Mountains with to potentially chase an elk? Is this rifle in general something that piques your interest? Let us know all of your thoughts in the Comments below! We always appreciate your feedback.