[ATA Show 2020] PSE Archery Adds Warhammer Crossbow to their Arsenal
Adam Scepaniak 01.11.20

PSE Archery is celebrating their 50th Anniversary of being in the archery business and bringing us great archery products. We all knew that they would be hauling with them a ton of new products to the ATA Show (they literally had a semi-trailer in the building), but they surprised a lot of people and simultaneously turned a lot of heads when they debuted their newest crossbow: the Warhammer!
The Warhammer is a crossbow that is made entirely in the US and they pour over all of their latest technologies into this one as it grows their already burgeoning line of crossbows. It is compact, it is fast, and it truly punches! The laundry list of specifications can be read below as presented by PSE Archery:
Speed: 400 FPS w/ 400 Grain Bolt
Kinetic Energy: 142 Ft Lbs
Axle-to-Axle (Relaxed): 10.75"
Axle-to-Axle (Full Draw): 6.125"
Letoff: 75%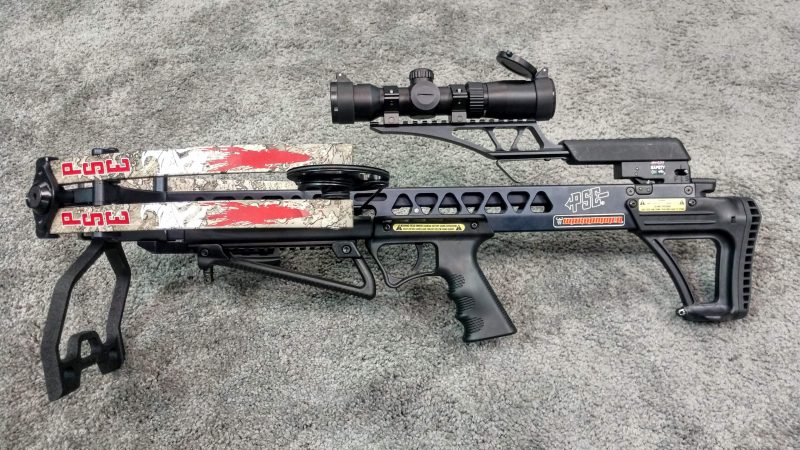 Power Stroke: 14.5"
Overall Length: 29"
Overall Width: 14.125″
Mass Weight: 7.6 Lbs
Finish Options: Black, True Timber Strata, Mossy Oak Country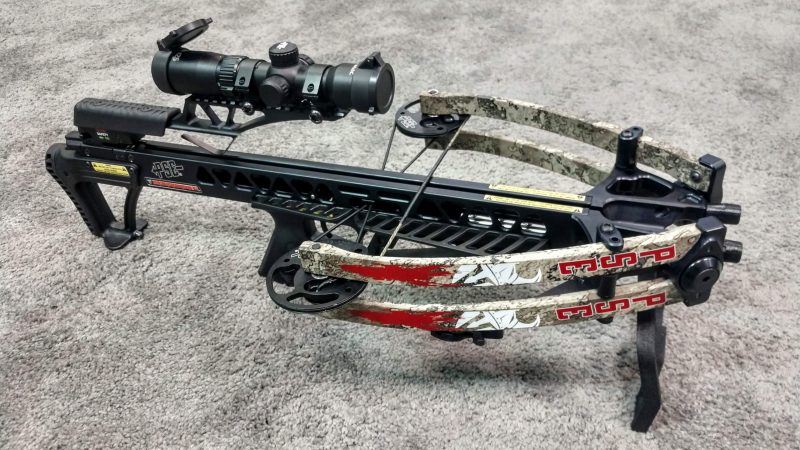 Something else that is unique about the PSE Warhammer is the Magpul recoil pad it utilizes, and since that is a semi-universal sizing it makes it readily available to change to each archer's liking. This crossbow is cocking winch compatible, but that is one tool that this does not come with.  A little extra insight can be gathered from PSE's public statement about this new addition to their line-up:
"Designed from the ground up by PSE engineers, the WARHAMMER® is a compact (29-inch by 14.125-inch), powerful (142 feet-pounds of kinetic energy) crossbow that delivers 400 FPS when firing a 400-grain bolt. We've never had anything like it in our product line, and we think you'll agree the WARHAMMER® is a complete game changer."
The final elephant in the room that has yet to have been answered is the price. Throughout our talks with PSE and the information released on their website they do not have an MSRP set at this time. Hopefully that information comes soon because depending on what it is that could make-or-break some people's budgets. So, with the unveiling of the Warhammer, what do you think? Is this a crossbow you would be willing to jump on and take hunting? Let us know all of your thoughts in the Comments below! We always appreciate your feedback.