[SHOT Show 2020] Aimpoint Launches CompM5b Red Dot Sight
Terry Nelson 01.29.20

Aimpoint debuted its new CompM5b red dot sight at this year's SHOT Show. The Aimpoint CompM5b is a ballistic compensating red dot optic in the CompM5 series of sights. This revolutionary sight allows the user to quickly adjust the position of the 2 MOA red dot based on target distance and wind conditions.
The CompM5b comes with interchangeable turrets that adjust the point of aim for different calibers of ammunition allowing the shooter to switch between longer and shorter distances without having to compensate ballistic drop or re-zero the sight. Wind compensation can be adjusted on 3 levels – mild, moderate, and severe. Adjustment turrets are customizable to meet specific customer requirements and ballistic profiles.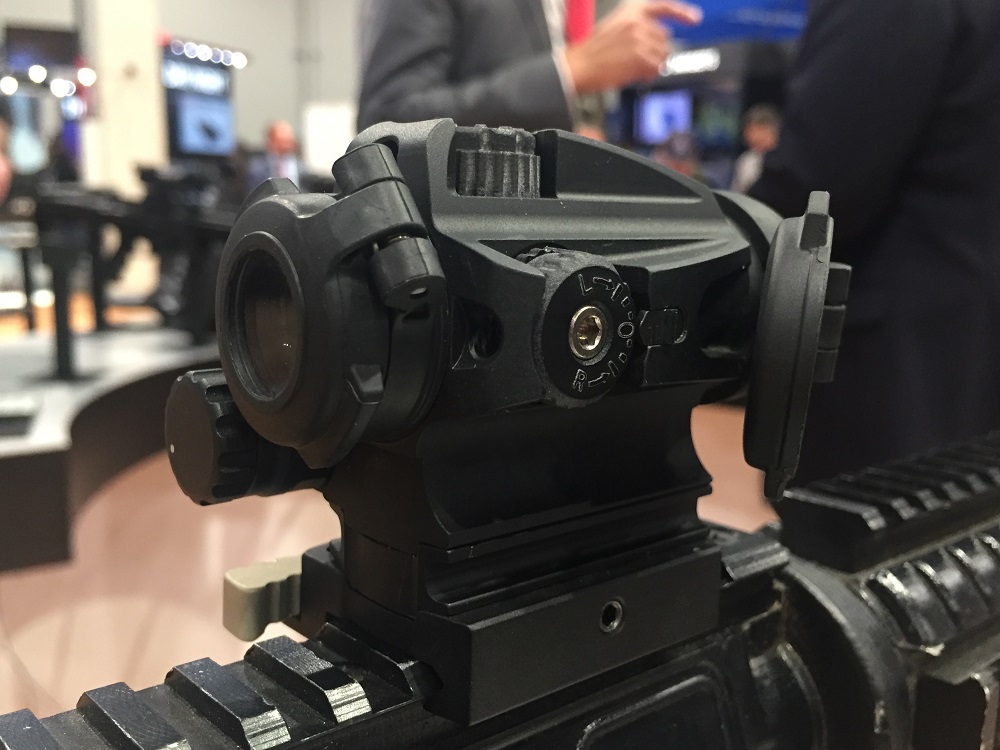 The CompM5b is the newest member of the CompM5 series of sights and is powered by a single AAA battery. The battery life is extreme with over 5 years of continuous use at daylight position 7 and over 10 years of continuous use at the night vision settings. These sights were designed to take up minimal space on the weapon platform while maintaining the same standard of extreme ruggedness and reliability.
The CompM5b is an enclosed system and fully submersible up to 150 feet. It is compatible with all generations of Night Vision Devices, as well as Aimpoint's 3X-C, 3XMag-1, and 6XMag-1 magnifiers. A high-grade optical lens system gives the CompM5b exceptional light transmission and dot clarity, making the sight operationally parallax free. The sight weighs 6.3 oz and comes with an AR ready mount. The mount keys to the base of the sight to and helps absorb recoil. Overall weight is 9 oz.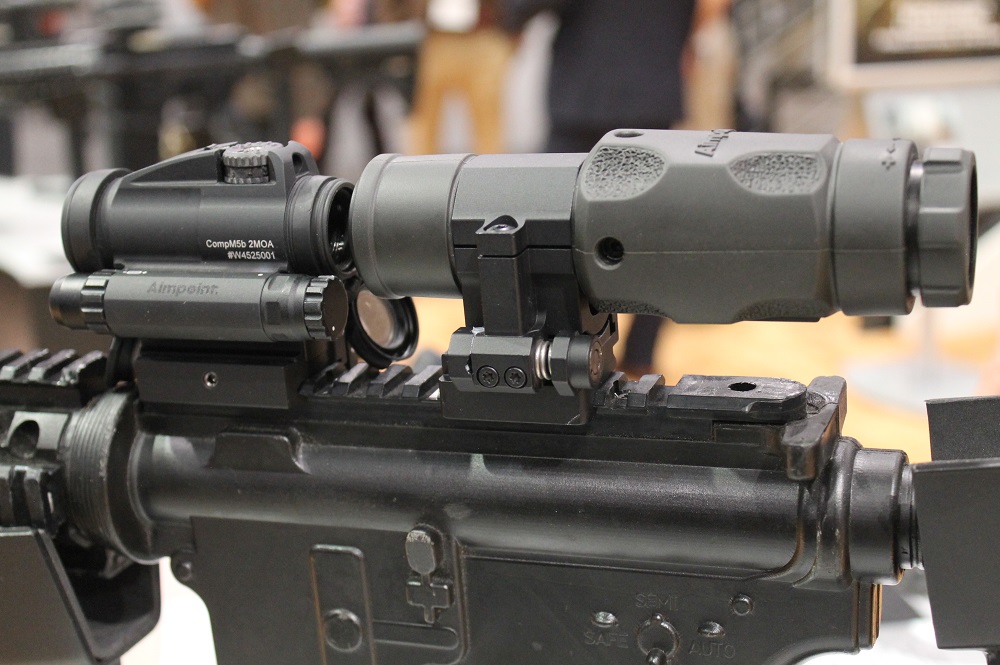 MSRP for the CompM5b is $1124. To find out more about the CompM5b or other Aimpoint products, visit their website.