Irvine, Calif. (February 13, 2020) – 5.11, the global innovator of technical, purpose-built gear, debuted its biggest product launch of 2020, the all new 5.11 A.T.L.A.S. footwear collection last month during the Shooting Hunting Outdoor Tactical Trade Show in Las Vegas, Nevada. As the name implies, the All Terrain Load Assistance System footwear series features three styles: an eight-inch Boot, Mid Hiker and Trainer.
Several years in the making, the 5.11 A.T.L.A.S. footwear series was designed with professional end users who carry considerable loads while on duty in mind.  5.11 A.T.L.A.S. footwear enhances agility and stability while at the same time adding cushion support, which is increasingly important when adding considerable weight to a user's frame.

"Listening to our end users and solving problems to allow them to perform better is at the heart of why we design our products," said Brendan Rynne, Footwear Category Manager for 5.11. "We heard our guys complain about 'work weight' over and over again, and after several years, we are really excited to be giving them the answer to their footwear support and stability problems in the new 5.11 A.T.L.A.S. series."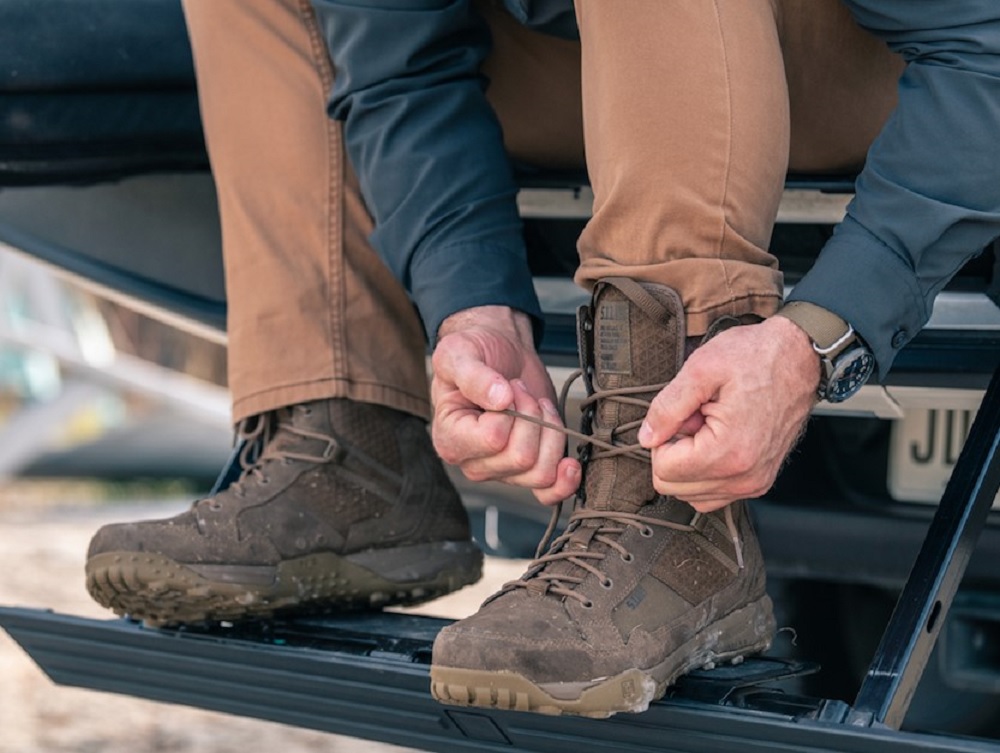 The 5.11 A.T.L.A.S. Trainer takes its functionality cues from the All Terrain Load Assistance System Boots and Mid and is designed to withstand the toughest training sessions – from hitting the gym, to hitting the pavement, hiking through the backcountry, or hauling around your property. The 5.11 A.T.L.A.S. Echo Lite (high rebound) foam midsole enhances agility and can be paired with an optional A.T.L.A.S. plate for better stability. MSRP for the 5.11 A.T.L.A.S. Trainer is $119.99.
Learn more about 5.11's best-selling gear and accessories at www.511tactical.com. Find a full list of 5.11 company-owned retail stores at https://www.511tactical.com/locations/.