If you think 5.11 Tactical is strictly for military/law enforcement personnel and every day range rats, think again. They've come a long way in terms of developing low-profile tactical styling, durability and an amplitude of product offerings for both men and women. From button ups, polos and t-shirts to bags and footwear, 5.11 has all your tactical-minded gear needs covered. In this article, I'm going to tell you why you need to pick up a pair of their new Norris Sneakers.
First of all, 5.11's Norris sneaker looks like a Vietnam era jungle boot and a pair of Vans spent a promiscuous evening together. The Norris' are truly an all purpose shoe built to go anywhere, and handle anything you throw at them.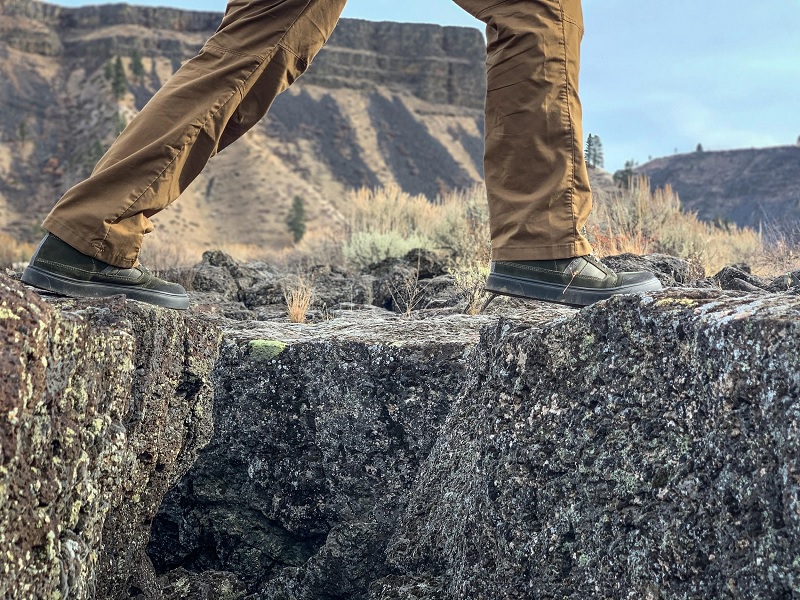 Here's a more detailed look at what the Norris has to offer:
Vibram® Marbrani outsole with XS Trek
New full length Ortholite® footbed
Climbing grade rubber toe protection
Ortholite® upper cuff for comfort, heel hold & protection
ASTM certified for puncture resistance
Now, I wouldn't call myself a "sneaker head" but I am quite picky when it comes to shoes. It seems increasingly difficult these days to find a shoe that offers performance, durability, and comfort all in a low-key design that doesn't look like you should be running in a marathon somewhere.
Not anymore.
When I first slipped on the Norris', I was blown away by how comfortable they felt. A little stiff initially, but after a couple days of breaking them in, that was completely gone. The interior is soft, yet durable.
I also have the complication of having narrow flat feet, so needless to say finding a shoe that fits right can be a chore. I've had zero issues with the Norris sneaker, though, and they might be the only shoe I wear from here on out!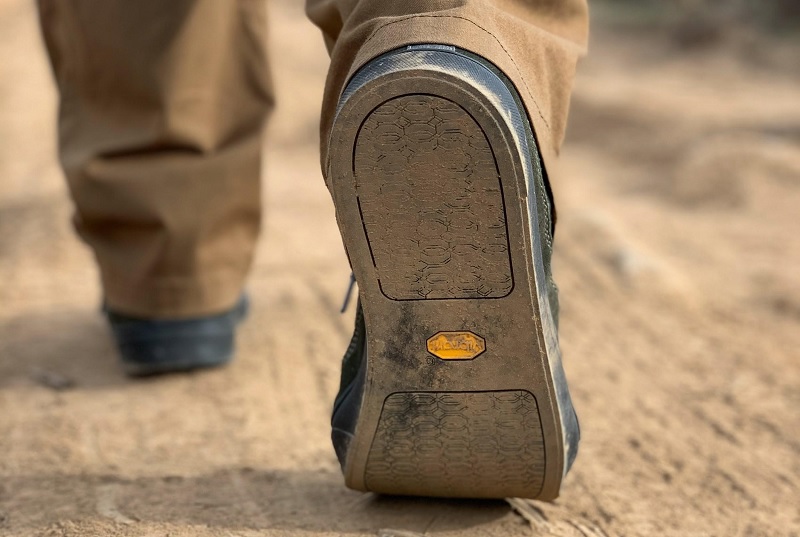 The Norris' will be right at home wearing them on the range, but I also found they do quite well hiking steep trails with rough and rocky terrain. They have what's called a 'balanced' sole, meaning it's the same thickness front to back without an arch. In fact, the increased surface area of the balanced Vibram outsole is what gives the Norris' such good traction on wet pavement. Plus, I prefer the balanced sole for training purposes, because it provides a more natural feel on my feet.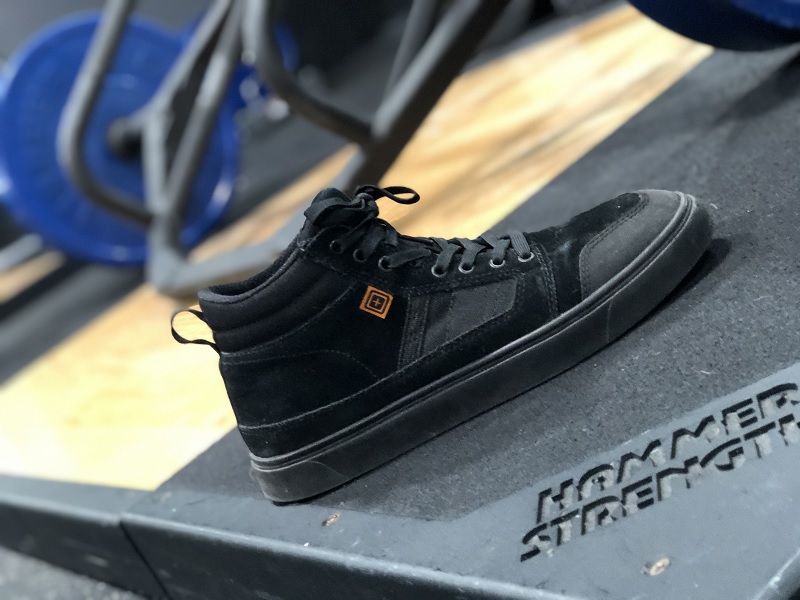 With that being said, I would definitely avoid deep puddles in the Norris'. While the outer material around the toes sheds water pretty effectively, I found out the hard way this is not the case with the material underneath the laces. In preparation for the upcoming winter here in Michigan, I hit my Norris sneakers with a little waterproofing spray and it seems to have already made a big difference.
The bottom line, 5.11's Norris Sneakers are purpose built to be worn casually in your everyday life, but give you much better performance than 'average' sneakers could ever offer.