Under Armour had plenty to show off at SHOT Show 2020, including a brand new all-season camouflage pattern, an ultra-lightweight HOVR hunting boot, and their new CH1 Machina trail running shoe – an expansion on UA's line of Cam Hanes footwear.
First, take a look at Under Armour's Forest All-Season Camo pattern, new for 2020:
Forest All-Season Camo Pattern
Versatility and longevity reign supreme in Under Armour's new Forest All-Season Camouflage pattern. The designers at UA traveled from coast to coast on a mission to fill the need of a camo pattern that can effectively conceal hunters from spring green-up through the muted late season.
This updated camouflage adds new depth and shadowing that will actually adapt to your surroundings from season to season and create a pattern that makes you virtually undetectable.
Checkout the video below for a breakdown of the new pattern and to hear testimonials from Lee and Tiffany Lakosky:
HOVR Dawn Boot
Seeing an increase in backcountry hunting and mobile whitetail strategies, the footwear developers at Under Armour wanted to create a hunting boot to support hunters putting in more miles, while embracing the speed and athletic demands of run-and-gun scenarios.
The result: a revolutionary hunting boot with HOVR technology.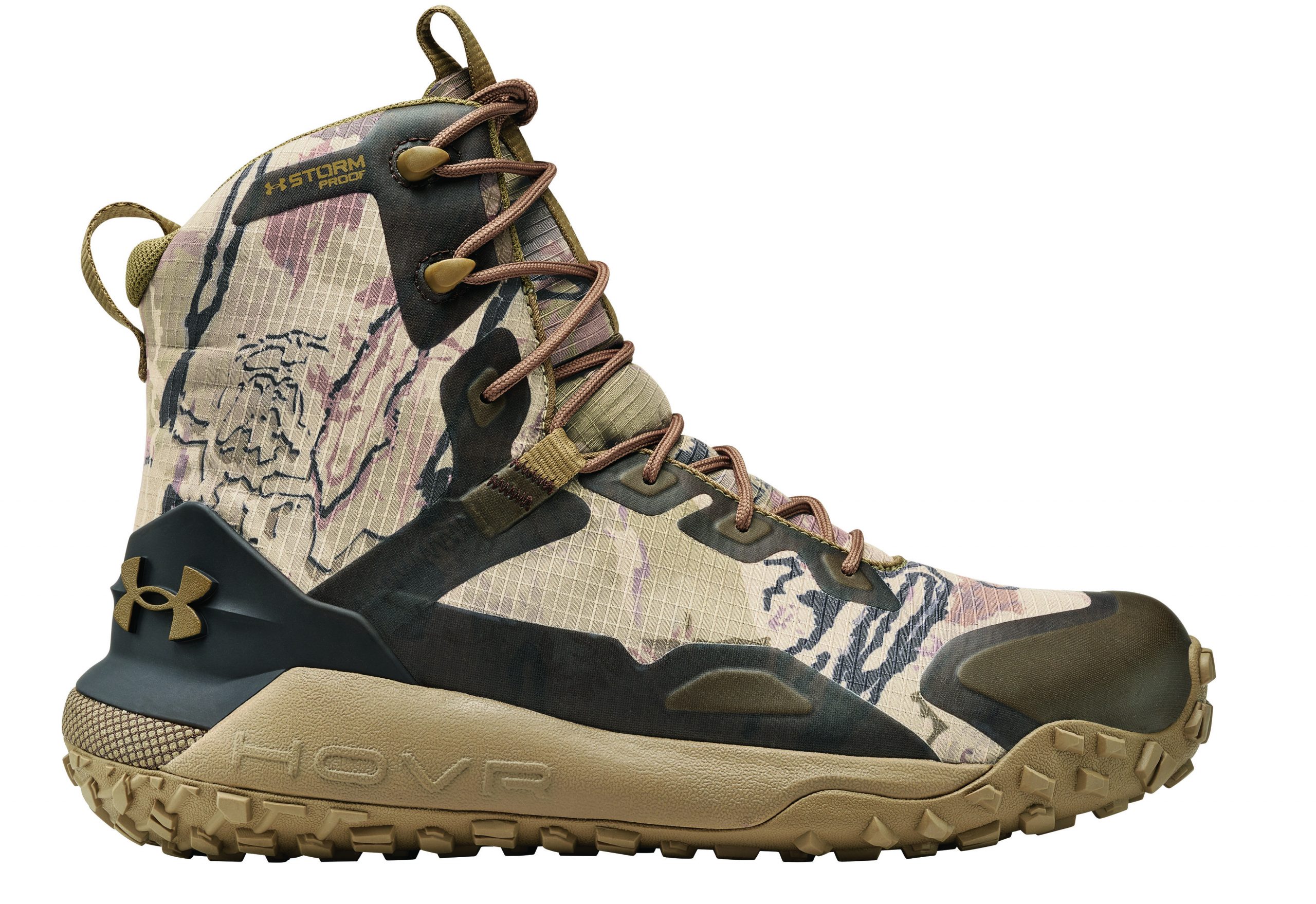 The HOVR cushioning and rugged outsoles on this boot combine for ultra-lightweight and durable performance unlike any other traditional hunting footwear. Under Armour proudly boasts that you could actually go for a run in these boots. They're that comfortable!
CH1 Machina
Speaking of running.. I saw another shoe I recognized while checking out the new gear in Under Armour's booth, well sort of. Allow me to explain.
It looked very similar to the shoe I put on every morning to go for a run – the UA HOVR Machina running shoe – but this particular design had some noticeable differences.
Under Armour introduces their CH1 Machina running shoe – an expansion on the CH1 GTX hunting boot: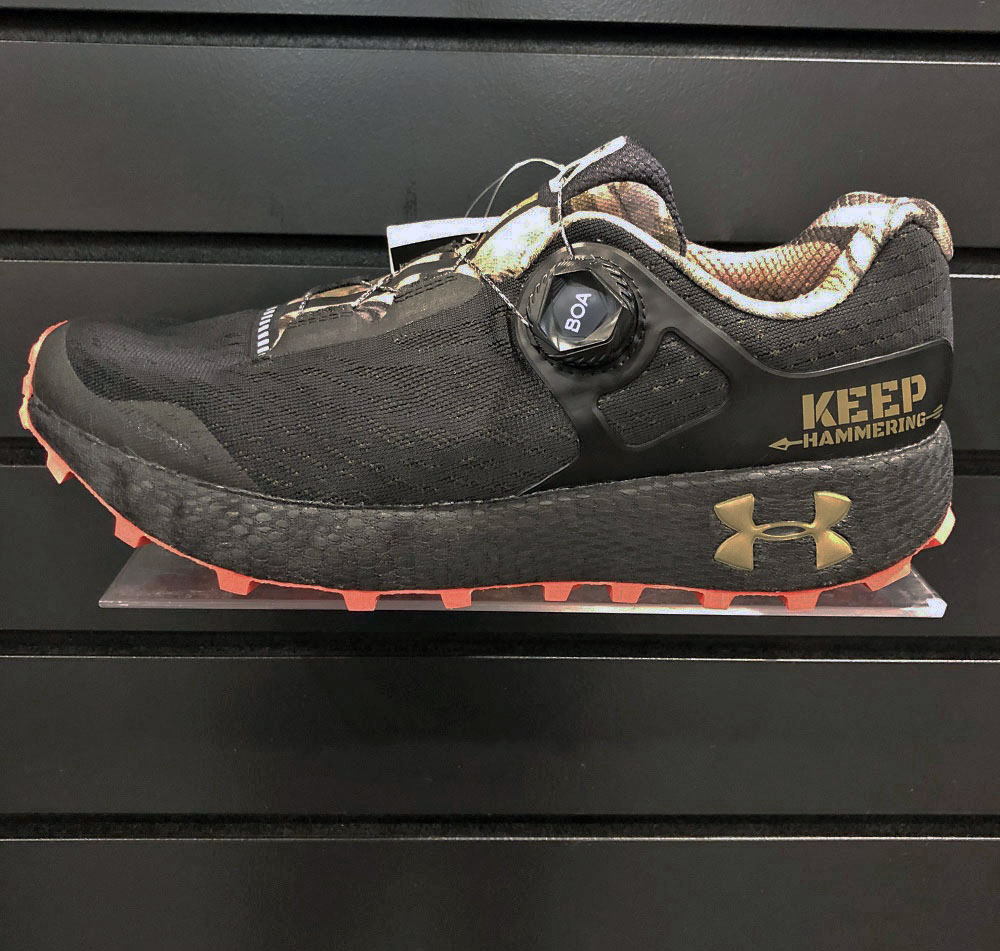 These off-road trail runners were made for those who need a balance of flexibility and cushioning while 'hammering' for miles across unforgiving, and uneven terrain.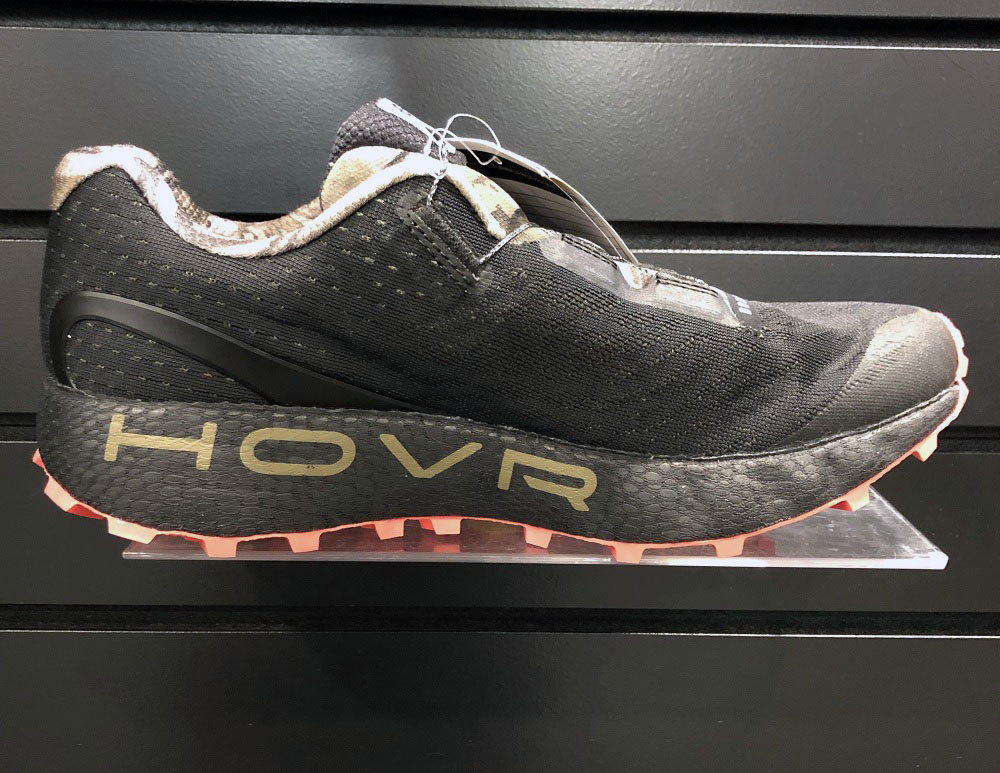 A "Compression mesh Energy Web" contains and molds UA HOVR foam to give back the energy you put in. The HOVR technology provides a "zero gravity feel" to maintain energy return that helps eliminate impact.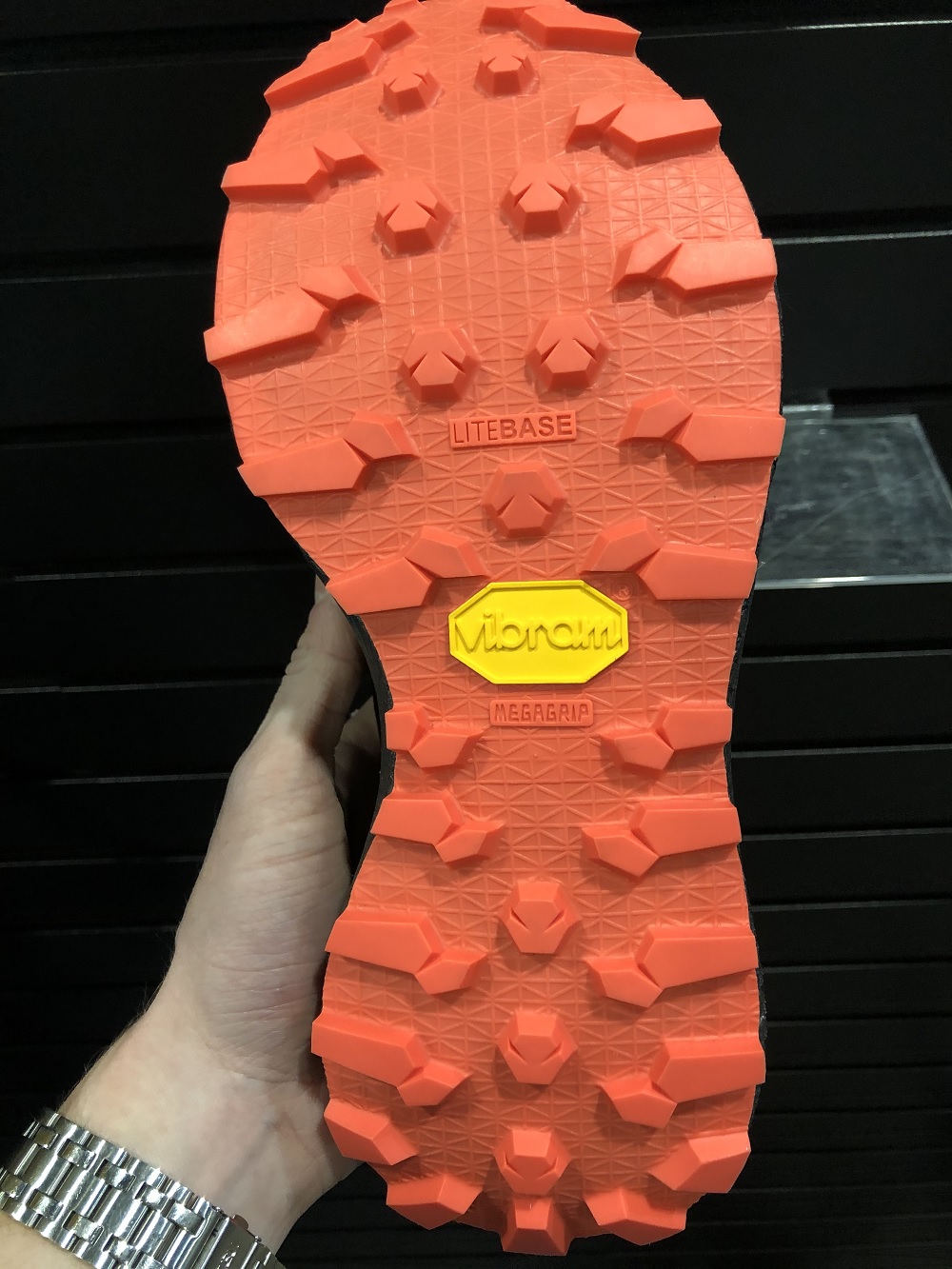 The ultra durable Vibram outsole with a "Mega Grip" lug pattern aids in excellent traction on a variety of terrains.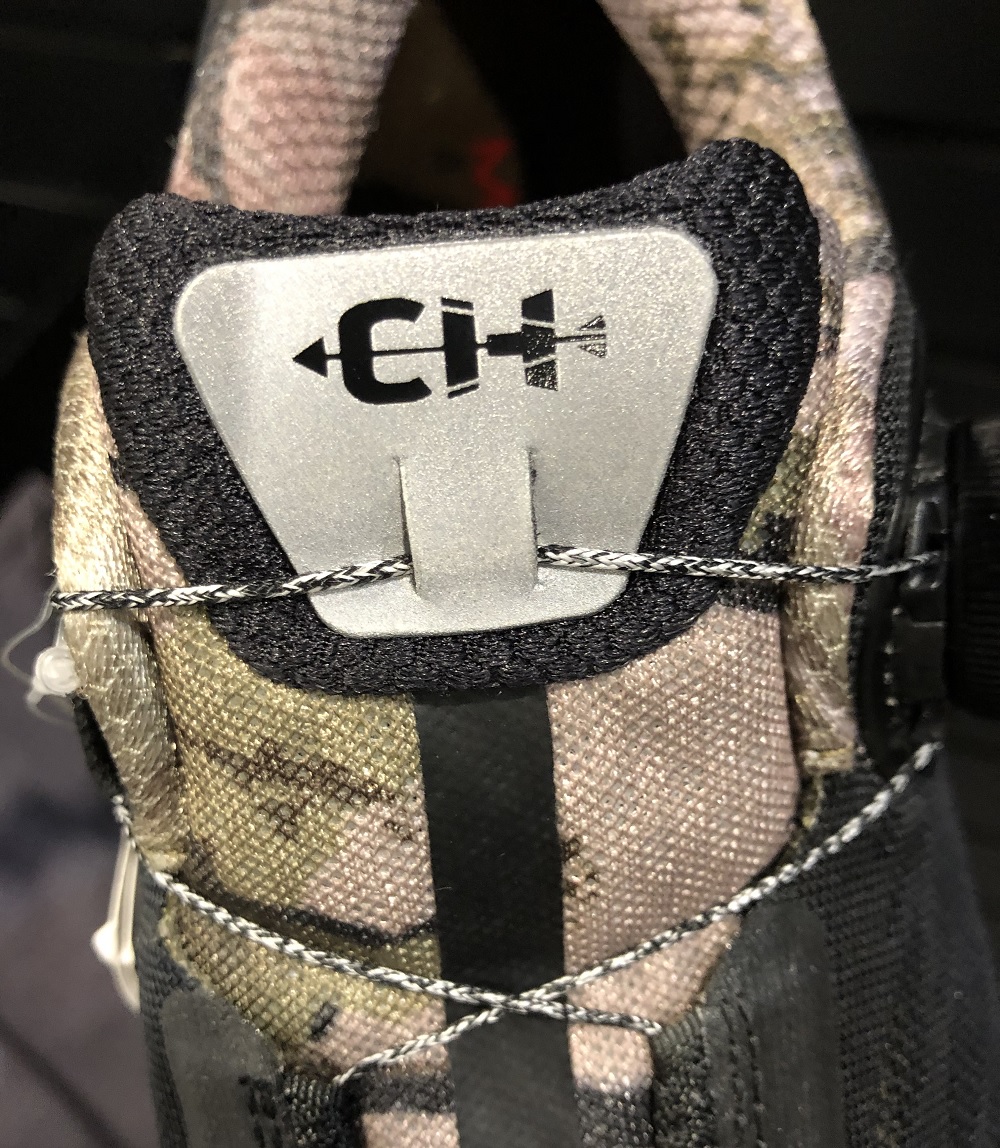 The UA Storm treated upper repels water without sacrificing breathability and is extremely lightweight for ultimate speed. The external heel counter also adds stability and a locked in feel.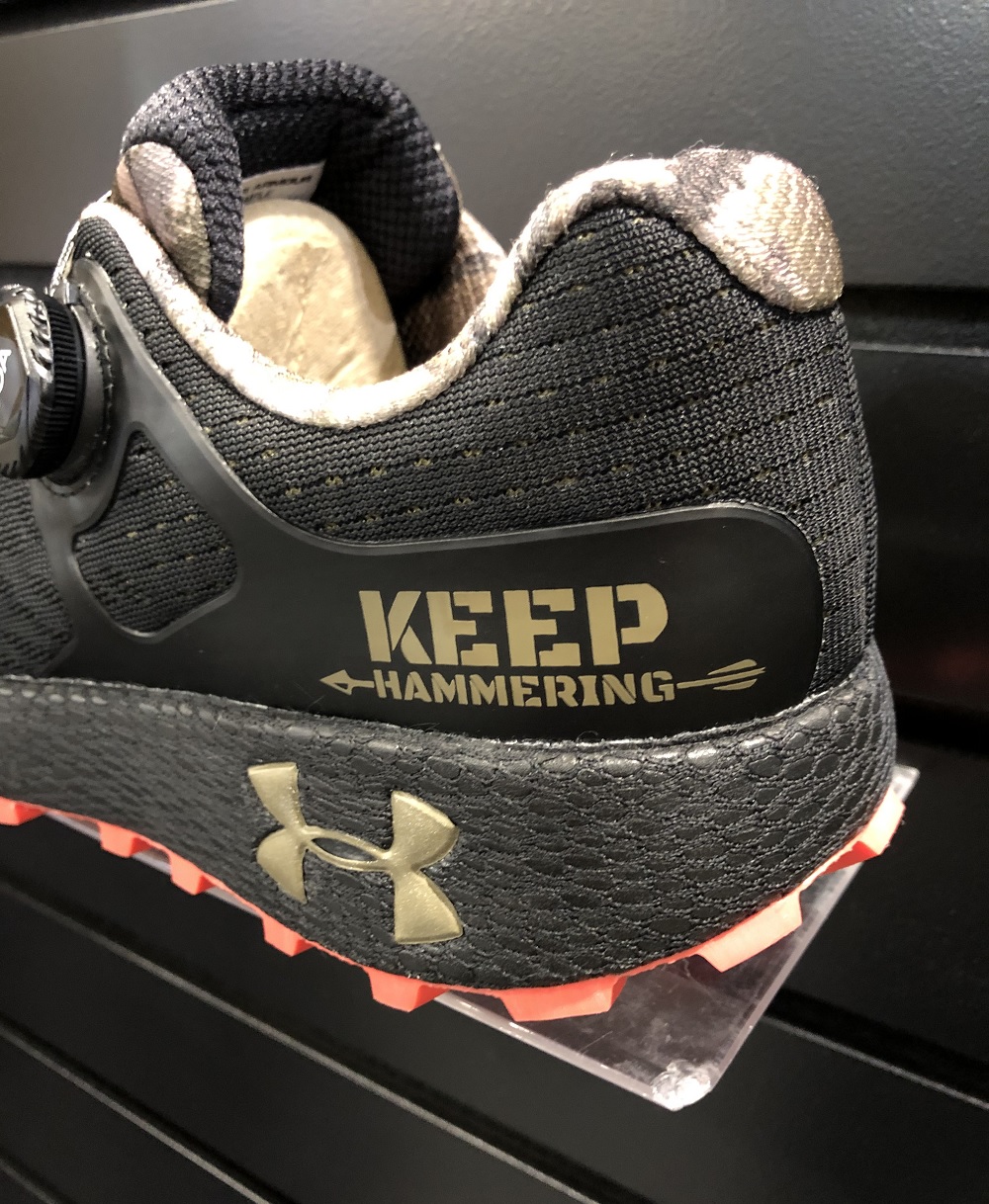 I've been hearing whispers about this shoe on social media since late last year, so it was pretty cool to see them for the first time in person. The shoe is currently available for preorder only over at Sportsman's Warehouse, and orders will ship in July.
I didn't ask the Under Armour rep about potential testing opportunities, but I hope to give these a ride this summer!