Photos and video have been surfacing online recently after a Florida fisherman caught an enormous tarpon. Except it's not the fish that's got people excited, rather it's how the angler caught the fish in true 'Florida man' style upon a sparkle rainbow unicorn floaty that has viewers chuckling and impressed!
"The stealthy natural drift of the unicorn float with the Stella combo was deadly this afternoon," Jack Vasilaros wrote in his Facebook post, which shows video of him getting dragged around on the water as he struggles to fight the huge fish.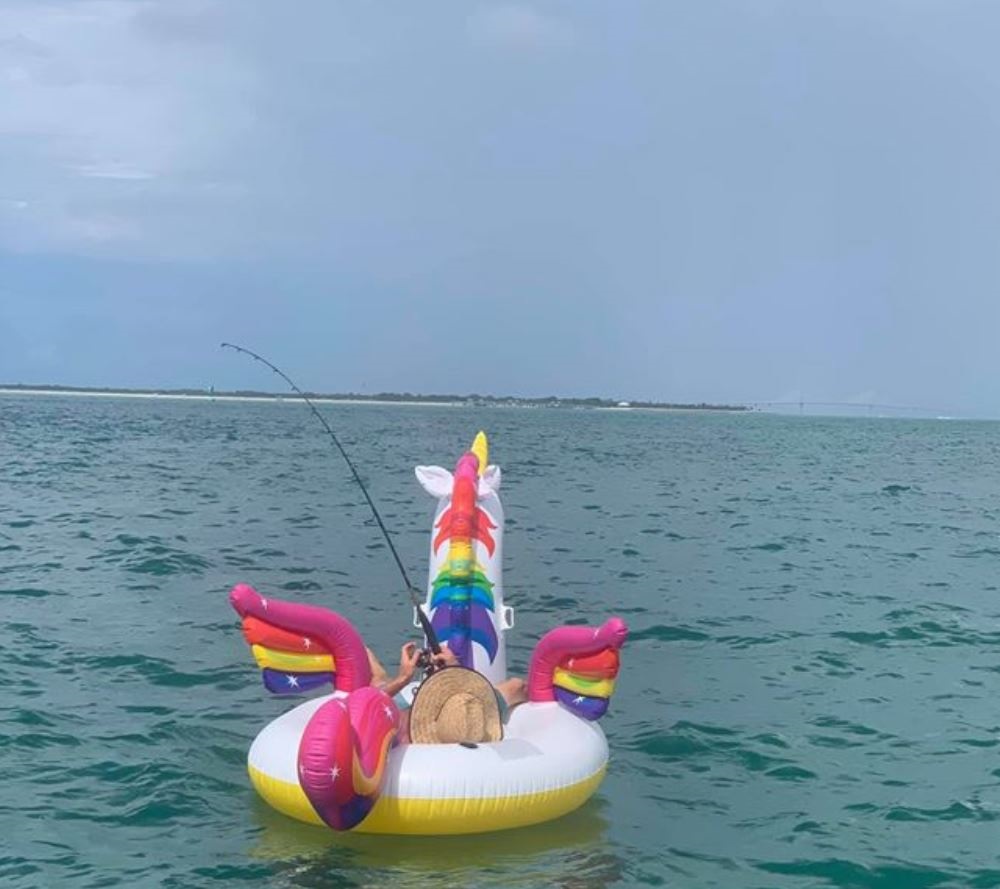 After a tense battle, the tarpon eventually tires out and Jack is able to reel it in close to his unicorn float.
Fortunately, Jack was floating near another boat presumably filled with his friends, who took video and snapped photos of the whole ordeal. Check it out below:
You simply can't ignore the fact how many anglers DREAM of catching a fish that size and this guy is out here doing it from an INFLATABLE UNICORN!
Tell me again why you need that fancy fishing boat with all those fish finders and doohickeys?