I know your workouts have probably looked a lot different lately, maybe you even broke out your running shoes and started pounding the pavement again. Well, all of those at home workouts – the push ups, body weight squats, the burpees.. oh the burpees – are finally going to pay off, because MTN OPS just announced their first ever virtual Keep Hammering 25K event August 3 – 9.
Given the event's popularity and demand to participate across the country, MTN OPS and Under Armour came up with a way to bring it worldwide.
"Under the guidance of Cameron Hanes alongside our event team, we are bringing the first ever virtual run right in the palm of your hand. You have the ability to choose your path and compete at any level. No matter where you find yourself. NOBODY CARES… RUN HARDER!"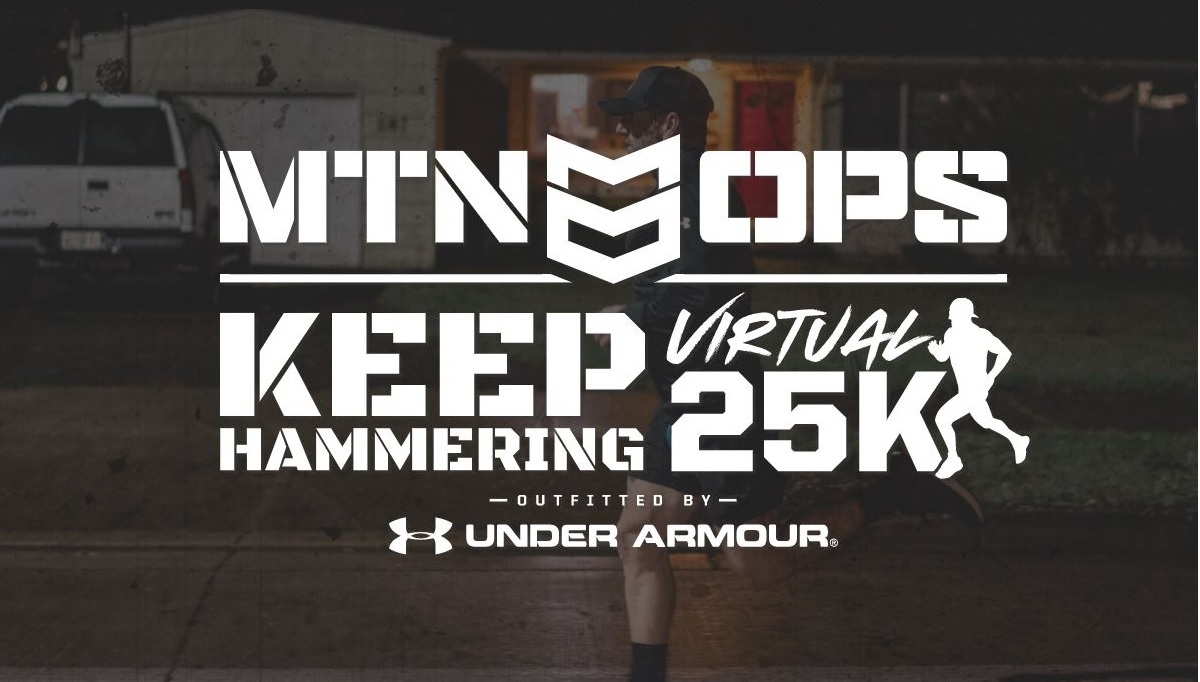 How It Works
First, register by choosing which division is right for you – the Conquer Division or Savage Division. Choose wisely though, because there's a big gap in the two challenges and that Savage division is not for the faint of heart!
In the Conquer Division, participants will run 5K/day to complete the goal of 25K by the end of the week and earn a CONQUER finisher medal and an invaluable sense of accomplishment. Be one of the top three average times and get rewarded with serious bragging rights and the coveted CONQUER MORE belt buckle.
All those who participate will be entered to win prizes from MTN OPS, Under Armour, Hoyt, Leupold, and more.
Now for the Savage Division; If you're looking to push your limits and see what you're really capable of, then this is the challenge for you. Complete 125K by the end of the week, and not only will you start to realize you're capable of a lot more than you thought possible, but you will also get a nod from the man himself, Mr. Hanes! – Must be cool!
The top three average times will deserve an even more impressive and rare belt buckle, the STRAIGHT SAVAGE edition! On top of all that, participants will be entered to win prizes from MTN OPS, Under Armour, Hoyt, Leupold, and more. A formidable challenge for those looking to be SAVAGE and NOT average!
Next, download the MapMyRun App by Under Armour to track your distance and times.
Then it's up to you to get out there and get after it! Run solo on your favorite trails or with family and friends around the block. You get to decide where and how!
Finally, at the end of the week, submit your results and head back to the register page on MTNOPS.com.
And don't wait to register because the first 500 entries will receive additional swag, 25% off to MTNOPS.com and a raffle ticket to win even more cool prizes!
Good luck. Go get it!