2020 has ushered in some impressive new broadhead designs across the industry in both mechanical and fixed blade options. Here, we're going to take a look at five new designs that stuck out to us at the 2020 Archery Trade Association Show (ATA) earlier this year, and then give a quick run down as to why you might want to opt for one of these broadheads this hunting season. Whether you're shooting a compound or a crossbow, or you prefer fixed blade over mechanicals, here are five lethal broadheads you should consider for the 2020 hunting season: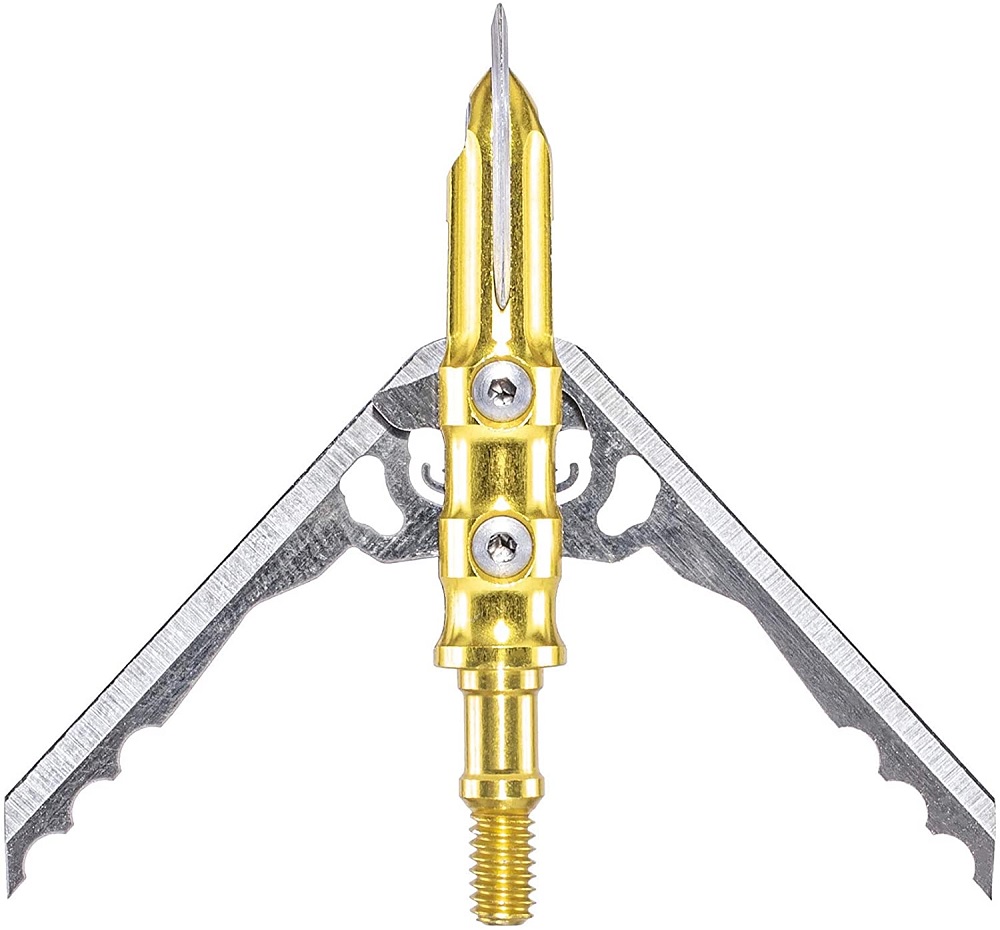 Bowhunters raved about Rage's 2019 Hypodermic NC. And for good reason! This year, though, Rage has added to their NC line of broadheads with what's being called their most lethal broadhead ever. If you're like me, the thought of a collar, clip, or O-ring holding the broadhead together might make you a little uneasy. The X-Treme NC solves those worries, and promises flawless performance every. single. time. Taking verse from the original X-Treme, the new-for-2020 2-blade design is centered around a 1.425-inch long high-strength 6061-T6 aircraft grade aluminum ferrule whose two .039-inch thick blades instantly deploy to an enormous 2. 3 inches upon impact. Available in two new 100-grain versions that bolster either a cut-on-contact leading-blade tip or a bone-crushing chisel tip, fans of the X-Treme will find the performance they command in these great broadheads.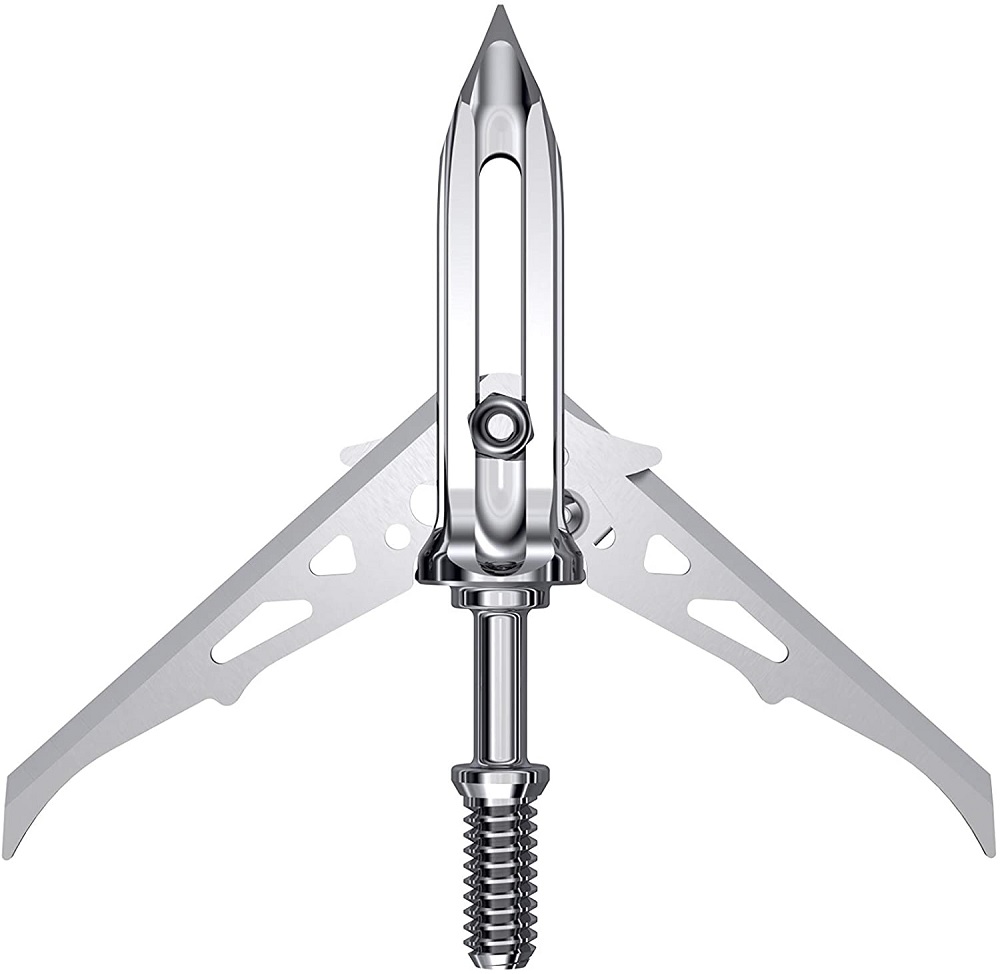 For crossbow users, Ravin has expanded their already impressive archery foot-print with the release of three high performance mechanical broadheads. Delivering accuracy you'd expect from Ravin, these broadheads are engineered with an internal spring clip that holds the blades closed while in flight – even the fastest crossbow can't force them loose – but upon impact the blades seamlessly slide into place without fail. The Aluminum model features a 7075-T6 ferrule and steel 12L 14 bone-splitting tip, while the 416 Steel and Grade 5 Titanium broadheads feature a single piece ferrule.

Although they carry the Ravin Cross-bow brand, they are effective from any crossbow.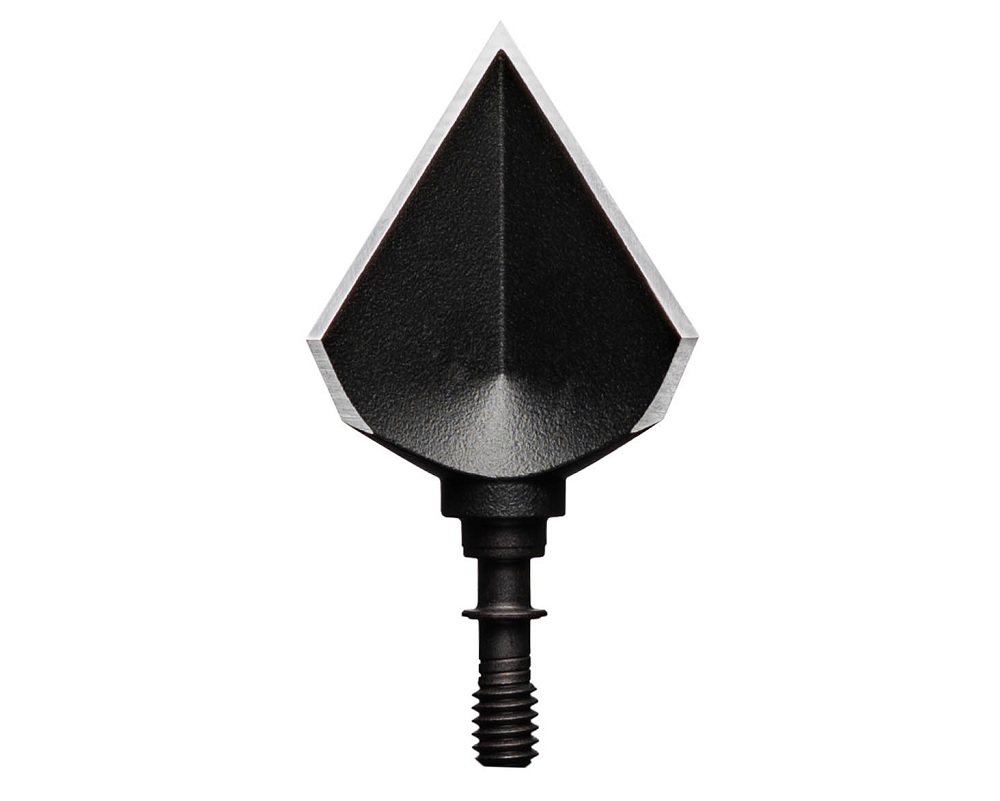 We got a good look at these during the 2020 ATA Show earlier this year, and were thoroughly impressed!
Your first reaction upon seeing an Annihilator Broadhead might be.. "Someone has not attempted this design before?" And the answer is, "No." While it looks simple enough, there is a lot more nitty-gritty science occurring that Annihilator has hashed out for us. The geometric design of the broadhead completely blocks the arrow traveling behind it. This creates a pressure vacuum in flight; thus, your arrow is less likely to be bullied by the wind and will fly more true-to-its-path on longer shots. Upon impact, that vacuum and the turbulence induced around the entire arrow helps pull visceral tissue forward and through any game animal. This ensures more humane harvests and more successful hunts.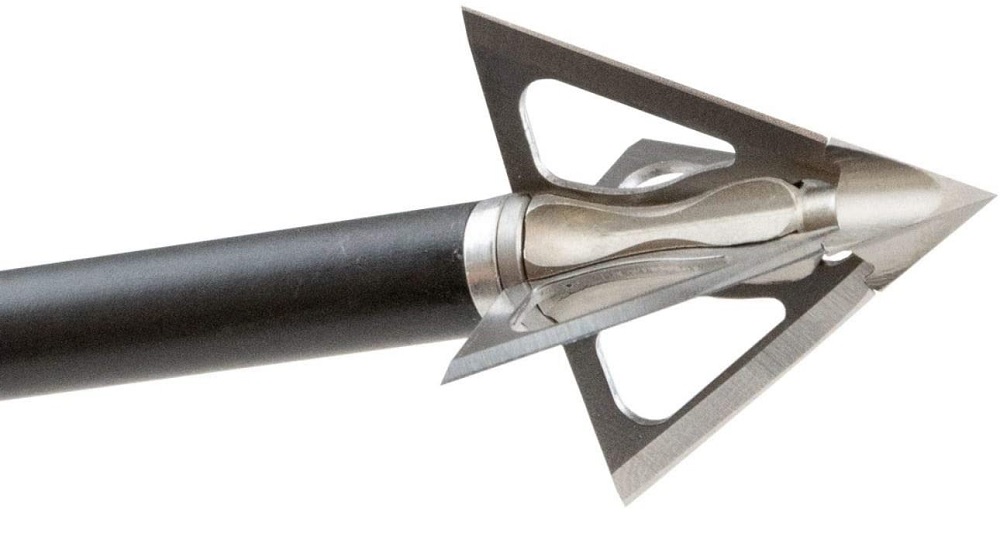 Here we have the first broadhead to ever incorporate a fixed 4-blade design. Constructed with replaceable LUTZ blades – the sharpest in the industry – and a machined ferrule to ensure its strength, the Striker-X has a 1.25-inch cutting diameter and is constructed from 100% stainless steel. G5's Anix Blade Locking System keeps blades secure in flight while also providing the ability to replace blades as needed. The Striker-X comes available in 100 grain and 125 grain options and will also be available in crossbow versions.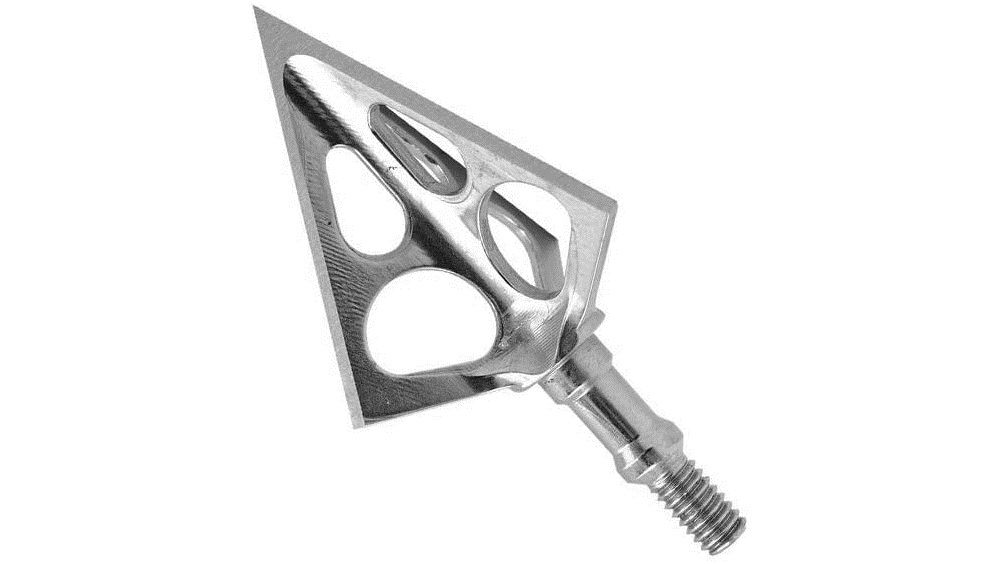 As someone who leans more towards a fixed blade broadhead, I'm very excited about this next broadhead.
The Muzzy ONE broadhead received its name because it has been milled from a single block of premium stainless steel, and is engineered for unrivaled strength, dependability, and accuracy. The strategically-positioned vents on the blades ensure true flight with each shot, and although the blades are ultra-sharp right out of the package, they can easily be touched up with a sharpening stone to keep the edge you're looking for. The Muzzy ONE delivers the confidence hunters demand to take on the toughest game animal, time and time again.
Honorable Mentions
Like I said before, there are so many broadheads available on the market today, that it made listing the top 5 nearly impossible. For this reason, I've created an 'Honorable Mentions' section to highlight some of my other favorite broadheads new for 2020.
If you're in the market for new broadheads this season, you can't go wrong with any of the ones listed above, but I would also recommend you checkout the Swhacker Levi Morgan Series #269, SEVR Titanium 1.5, The Hatchet from Dead Ringer, NAP DK4 Aluminum Hybrid, Ramcat Diamondback Hybrid, Wasp Havalon HV 125-Grain, and Iron Will Outfitters Wide broadhead.