Field Test: OtterBox Defender Series Case
Dave Maas 09.12.17

One of the best things about being a father of two sons — ages 12 and 14 — who love to fish, is seeing pics and videos of their recent catches. Sure, I'm with them a large percentage of the time, but they're old enough now to tag along with a buddy to a family cabin for the weekend, or jump on their bikes and ride to a local lake or river. And believe me, this last one really hurts: Lately they've asked me to drop them off on the shore of a nearby lake, and unload my 12-foot johnboat and trolling motor from my pickup. I say "good luck" as they float away, then I drive home to begin my work day. I pick them up about 9 hours later. To be a kid again . . .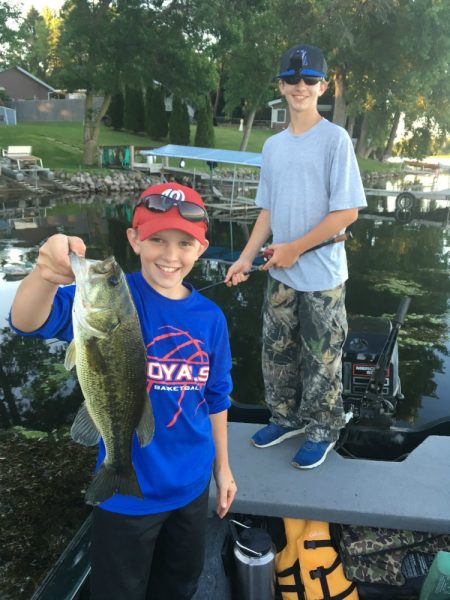 My 14-year-old, Elliott, has a smartphone, so he can call me in case of an emergency, which hopefully will never happen, but most often he simply sends me texts with pics of his biggest fish. The kid really knows how to twist the knife in the old man's back.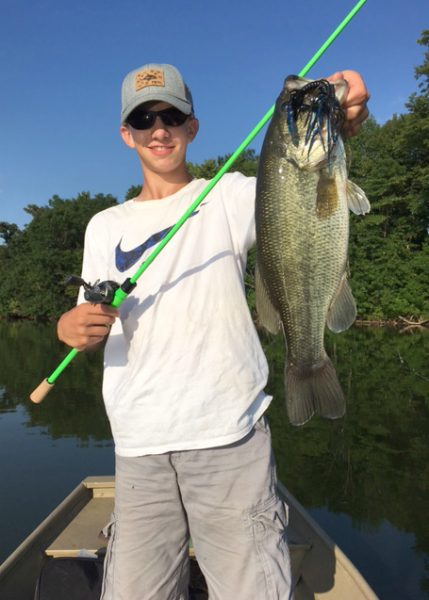 My 12-year-old, Luke, recently saved up his birthday and Christmas money and bought himself an iPod touch. My wife and I don't think he needs a smartphone yet, but he wanted a way to take photos of his fish, too, (who can blame him!). An iPod touch seemed like the perfect solution.
We've been a LifeProof and OtterBox family for several years, and the products have served us perfectly. Click here to read my review of the LifeProof smartphone cases. That's my wife in the pic below using her iPhone to snap a pic of decent-size South Dakota largemouth. After Luke's iPod was shipped to our home, we immediately began searching online for cases, and I was happy to see that OtterBox made one for Luke's device.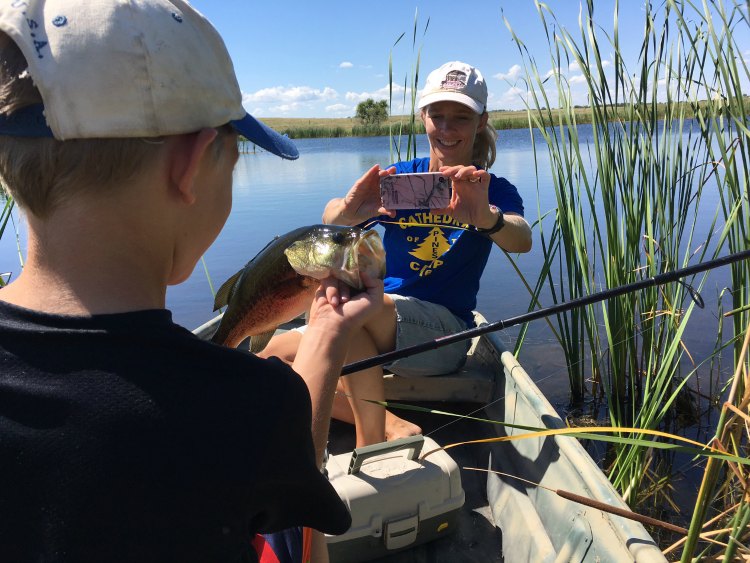 Specifically, Luke is now protecting his iPod touch from drops and dings with a case from the OtterBox Defender Series, which, of course, are available for any smartphone, too. Luke's coal-colored case shown below works with any 5th or 6th generation iPod touch.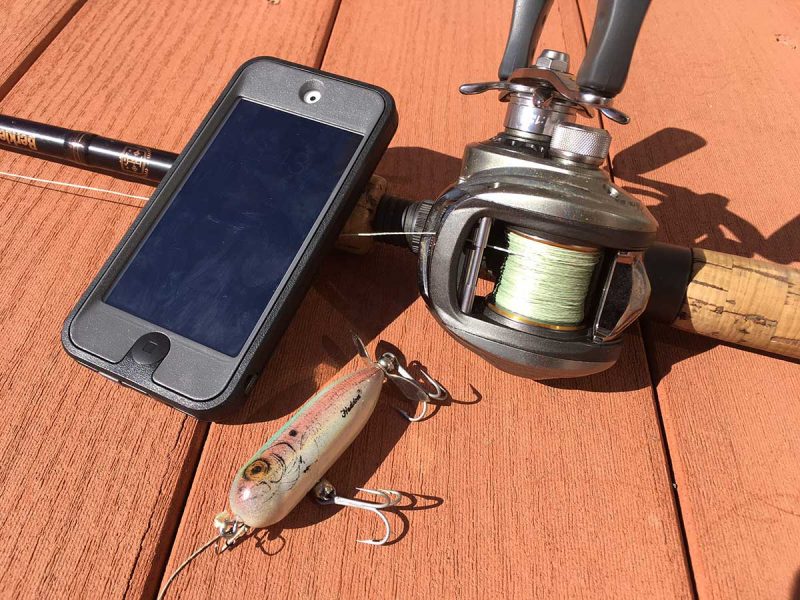 As for features, we thought it was a good value for the price (MSRP: $39.95). This Defender case has three layers of protection: a built-in scratch-resistant screen protector, a polycarbonate inner layer, and a silicone outer layer. The inner shell fits snugly around the iPod touch, but it was still easy for Luke to rig on his own. Silicone plugs cover the volume controls and headphone jack, and just like my OtterBox for iPhone, all features function perfectly through the case, including front and rear cameras.

I have to admit: The OtterBox hadn't arrived before Luke left for his first day of school, and watching him set (okay, drop) his iPod into his backpack caused me to shudder. Let's face it . . . it's very risky to have a kid running around with unprotected technology. Thankfully, Luke's iPod now has the protection of an OtterBox Defender. I don't know if it provides him peace of mind, but it sure makes me feel better.