Sneak Peek: Outdoor Edge ReelFlex Pak — Perfect for Those Anglers Who Enjoy Eating Fresh Fish
OutdoorHub Reporters 03.13.18

Okay, if you're a largemouth bass angler who releases 100 percent of the fish you catch, kudos to you — and enjoy that "delicious" fish sandwich you bought in the fast-food drive-through line on your way home from the lake. However, if you practice selective harvest and like to keep a few walleyes, northern pike, panfish or other gamefish for dinner, then check out this new three-knife Outdoor Edge ReelFlex Pak.
These three hardworking and affordable fillet knives were introduced in 2017, but Outdoor Edge is now packaging them together with a sharpener in a convenient hard-sided carry case. The ReelFlex Pak includes the 6-, 7.5- and 9.5-inch ReelFlex professional-grade fillet knives, designed by custom-knife maker Jerry Hossom.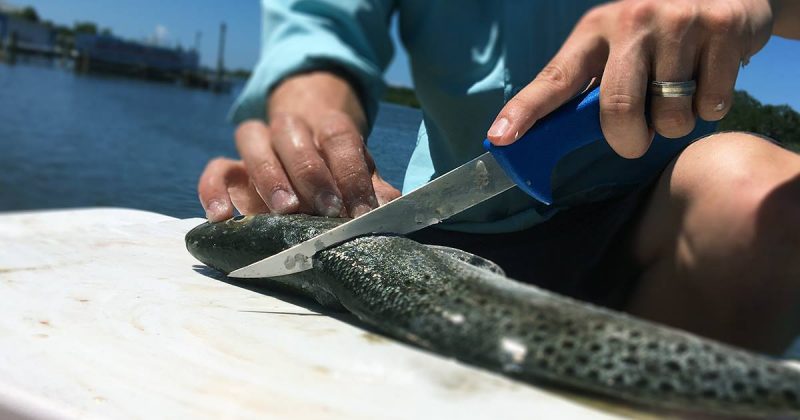 Crafted from German 4116 stainless steel for excellent edge retention and corrosion resistance, the ReelFlex knives feature ergonomically designed and rubberized TPE handles for a comfortable, non-slip grip even when the handles are wet.
The ReelFlex Pak also includes the Edge-X sharpener with coarse carbide bits for reshaping and fine ceramic rods for finishing the edge. The Edge-X has a pivoting X-base design providing fisherman with a stable sharpening platform whether you are on a boat or at the dock. The exterior of the hard-sided carrying case includes standard and metric rulers to make sizing up your catch quick and easy.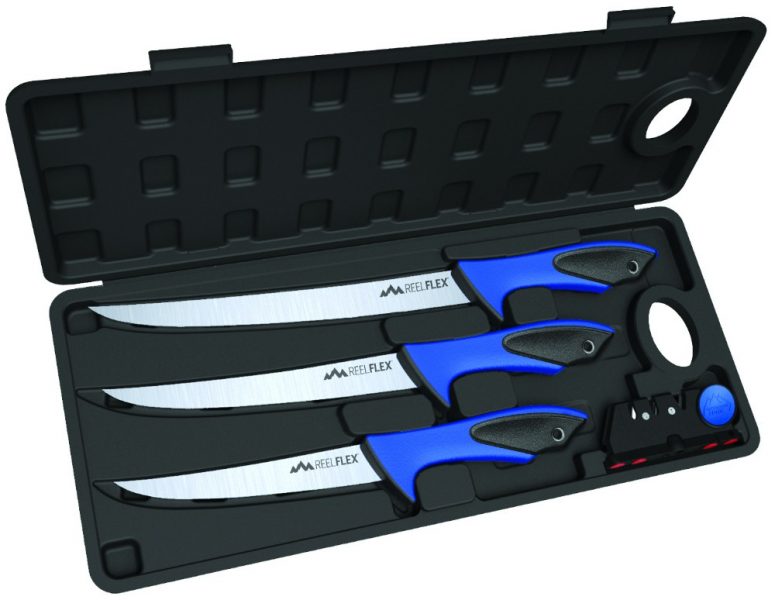 Outdoor Edge's ReelFlex Pak is ideal for all types of freshwater and saltwater fish. This Pak will be available online at www.outdooredge.com and at retailers nationwide in June for a suggested retail price of $64.95. Individual ReelFlex fillets knives can be purchased now on the Outdoor Edge website: price is $22.95 each.
P.S. Click here to see an innovative Outdoor Edge product we discovered at the 2018 SHOT Show; it's called the ChowPal (below).