A tough pair of boots is an important part of every hunter's equipment. Not only do they need to be durable, stealthy, and weatherproof, they also need to be able to keep you warm. The winter months are a popular time for hunting, and the last thing you want to get right as you're about to take the perfect shot is cold feet.
In this article we'll go over some of the best hunting boots currently out there that are especially good for keeping you warm during the colder months of hunting season.
Lowa Men's Tibet GTX Trekking Boot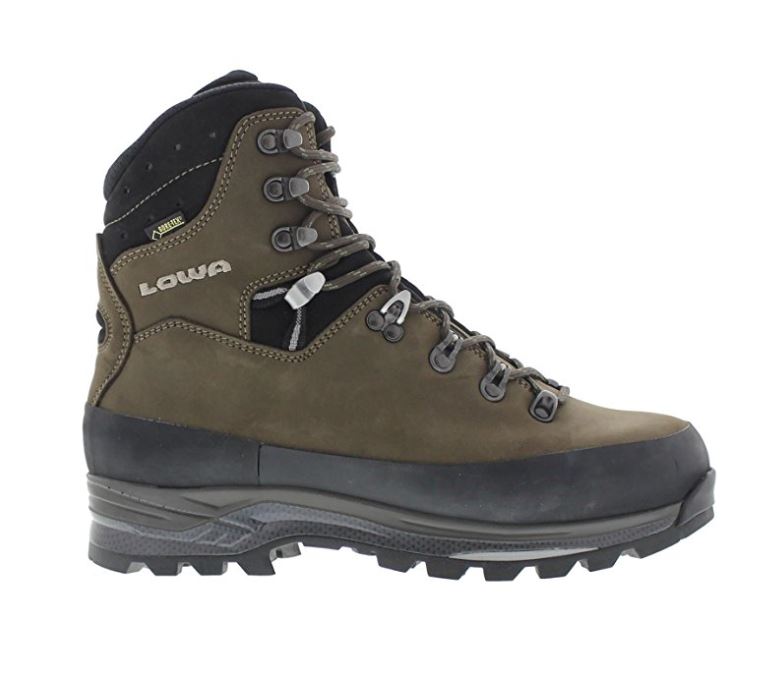 Intended for both hiking and hunting, the Lowa Tibet GTX Trekking boots are high quality, top of the line footwear. Priced at $430, they come in a discreet brown and black color combination. They're made from imported leather and have a waterproof, Gore-Tek lining to keep your feet warm and dry. They're lace up boots with D-ring eyelets for faster lacing.
They're super comfortable, with plenty of padding on the inside, around the collar, and under the tongue. They also have a flex fit around the ankle to prevent rubbing and sores. The lining is perforated, allowing heat and moisture to escape without letting the outside elements in. If you're looking for one of the best pairs money can buy, these are the boots to get.
LaCrosse Men's Alphaburly PRO 18 Realtree XTR Hunting Boot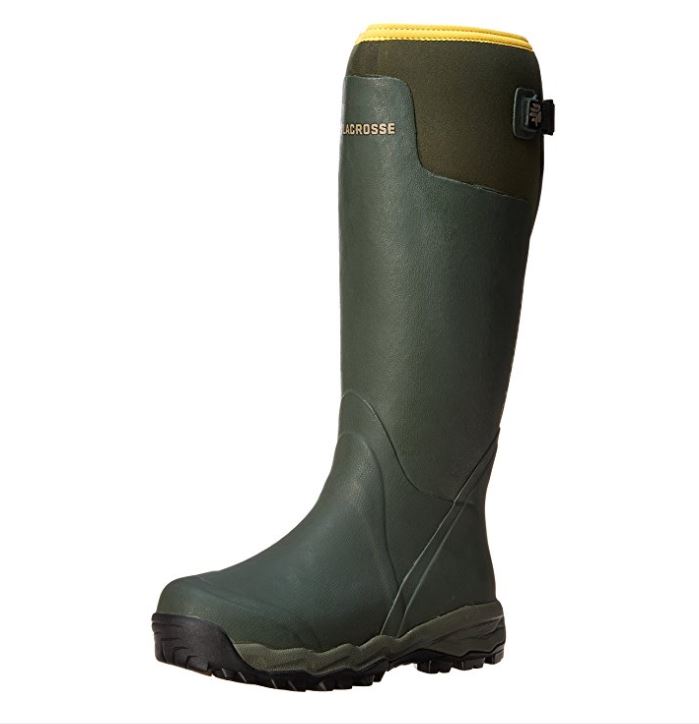 Priced a little more affordably, the LaCrosse Alphaburly PRO 18 hunting boots are a more functional option for those that don't need imported leather in their shoes. At around $175, these boots are made from a durable and scent free rubber. The material is flexible enough to make movement feel natural, with an inner neoprene lining that insulates the shoe while still providing comfort.
The unique tread design make them stable on just about any kind of terrain, and works to prevent mud and other materials from sticking to your soles. They keep the cold out without holding heat and sweat in. The calves of the boots are adjustable, making for a snug fit regardless of your calf size, as well as being very easy to slip on and off. This pair of boots is a good choice for someone wanting a pair of boots that can take a beating and still last a lifetime.
Irish Setter Men's 2870 Vaprtrek Waterproof 8″ Hunting Boot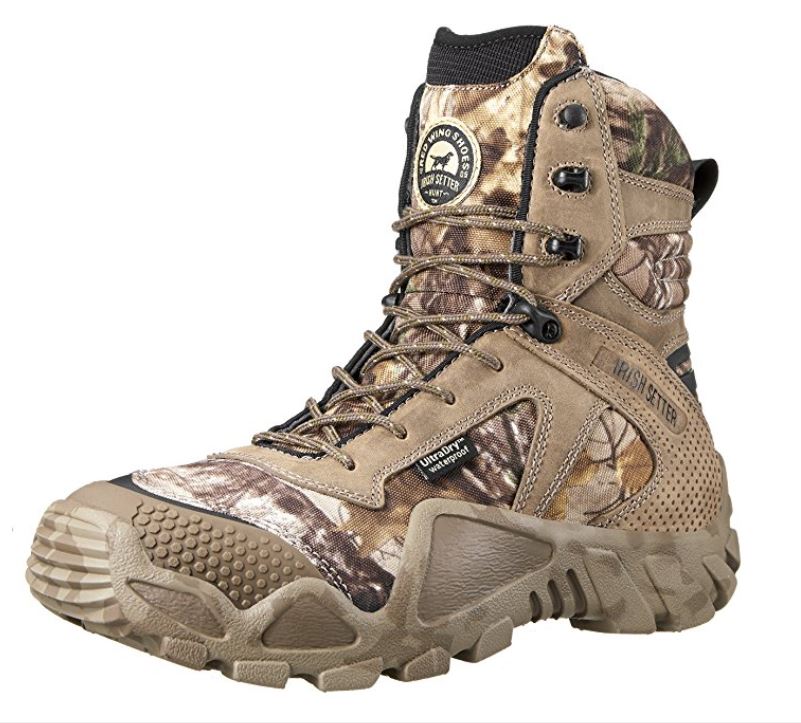 The Irish Setter 2870 hunting boot is an extremely durable yet lightweight option for those looking for something that matches comfort with utility. Costing around $150, they have a rubber sole and feature ScentBan scent control, making it harder for game to detect your presence. The light brown and camo exterior gives off a tactical, military appeal while still keeping you invisible while in the field. They also have an UltraDry waterproofing system that makes it almost impossible for water to get to your foot while wearing these shoes.
They use RPM technology, which is a material that allows the shoes to be very lightweight while still just as durable as before. The outside is also moisture wicking, so mud and water will be less likely to stick to the outside of your boots. The heel is molded to be as comfortable as possible, and the tongue has plenty of cushioning to prevent chafing. It's important to note that most reviewers say that the size runs a little small, however. All in all though, this is a well rounded pair for those hunting in marshier or snowier environments, as the extensive water proofing will keep your feet as dry as possible.