Gear Review: Grayl Geopress Water Filtration System
Andy Husek 07.30.19

Recently, I spent a few days in the mountains of Utah at a long-range precision shooting course trying to hone my marksmanship skills and ultimately become a better hunter.  Sounds great right? Well, despite the sweltering 90+ degree days, no shade and lack of water, it totally was! However, shooting a high caliber rifle with regularity in that heat requires some cool down cycles, and this presented the perfect opportunity to test out a GEOPRESS water filtration system from Grayl.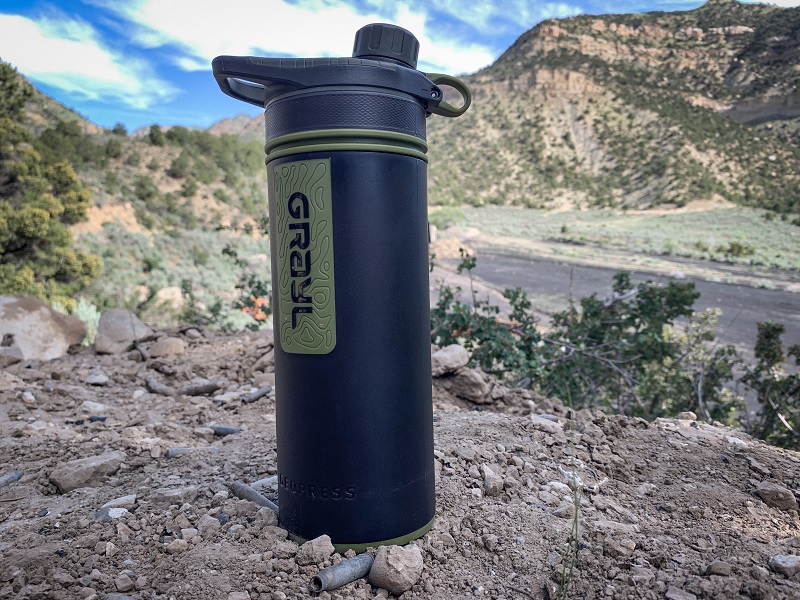 What I liked about the system: EVERYTHING!
What I disliked about the system? Only the fact that it took this long for me to find it! Seriously, if you're like me and have tried the straws, the pumps and the gravity filters, then you know what I'm talking about; they can be a pain. The Grayl GEOPRESS system is so simple, self-contained and quick and easy to use – You can purify 24 ounces of water in around 8 seconds!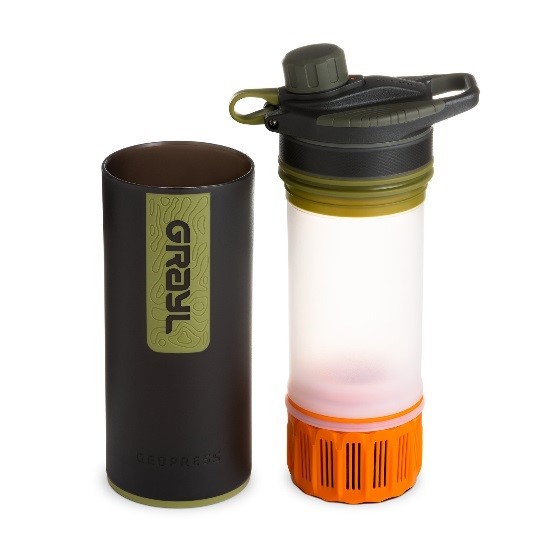 The system itself is pretty self-explanatory and consists of just 4 pieces – the outer shell, the inner press liner, the filtration cartridge and the cap. You simply lock the filtration cartridge on the inner liner with the cap on it, fill the shell with water and press! It's literally that simple.
Each filtration cartridge is good for up to 350 cycles, which equates to roughly 65 gallons of purified water. Cartridge press time increases towards the end of the cartridge lifespan and when press time reaches 25-30 seconds, the cartridge should be replaced. Each replacement cartridge is roughly $25 and they are implementing a "Zero Waste" cartridge recycling program in the coming months.
"GRAYL is committed to designing and manufacturing with a sustainable mindset and in the coming months will implement a zero waste cartridge recycling program in partnership with TerraCycle®. This program will empower customers to trade-in their Purifier Cartridges at end of life and be rewarded with a discount for replacement Purifier Cartridges. The program will be supported online and by many participating retailers."
How cool is that? Plus it sounds like the $25 replacement cartridge might be available for even cheaper if you participate in the recycling program. It protects against Rotovirus, Norovirus, Hepatitus A, E. Coli, Salmonella, Dysentery, Giardia and many other particulates, chemical and heavy metals. A great product that you will not be disappointed in! Head over to https://grayl.com/ and check 'em out!