Coming Soon: Lucid Optics HDx Red Dot Sight
Eve Flanigan 11.15.19

At the 2019 Ballistic Summit held at the beautiful NRA Whittington Center in New Mexico, Lucid Optics trotted out a new product to be available in 2020: a red dot called HDx. Those in attendance gave the sight a near-constant workout over that weekend.
The HDx will ship with its own mount, which is built for a milspec Picatinny rail and attaches with a single screw. The sight weighs 11 ounces with its single AAA battery. It's 4.35 inches long. Its hinged lens covers flip open and self-fold back, keeping the profile clean and maximizing downrange visibility when the sight is in use. The battery compartment is on top and accessible when the sight is mounted.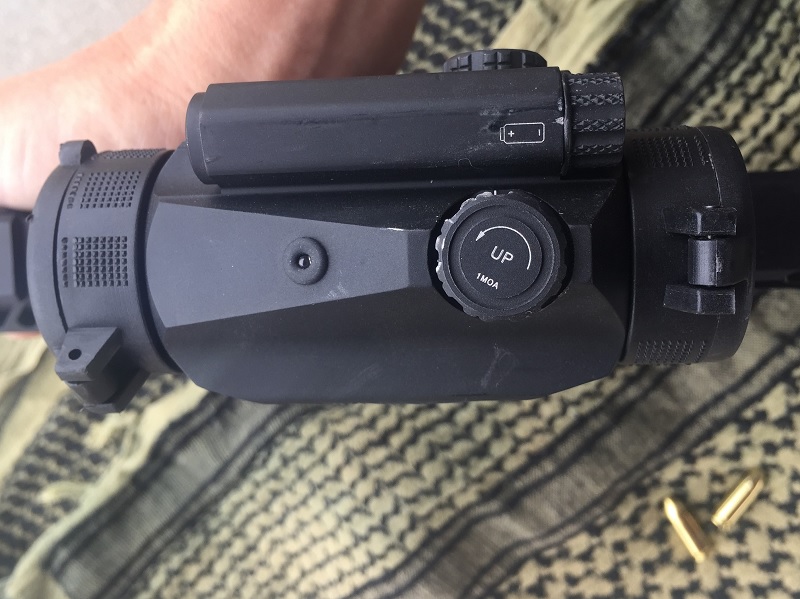 Up/down arrows on the left sight adjust the brightness of the reticle. A palpable switch in front of the arrows powers the unit on or off. Windage and elevation knobs adjust at the rate of 2 MOA per click.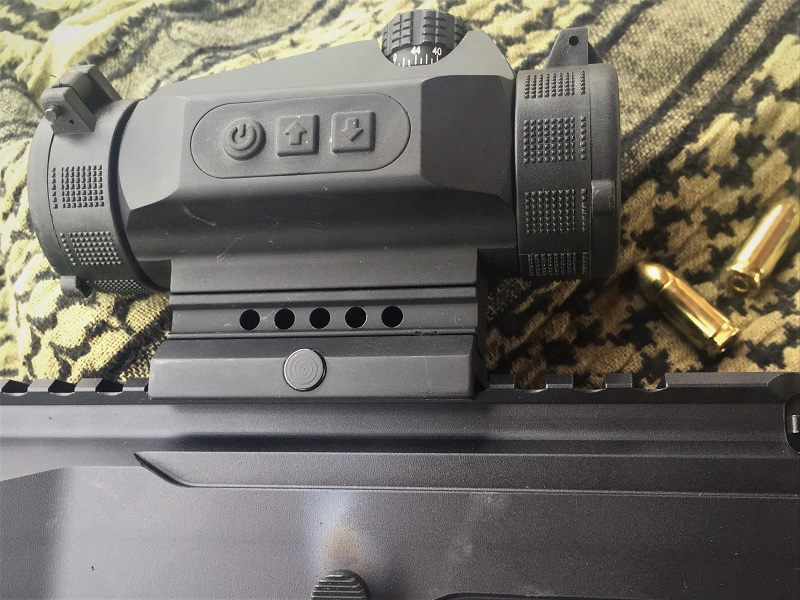 The HDx has a rather remarkable reticle, made for maximum target visibility as well as rapid, intuitive acquisition. It's a red 4 MOA dot centered in a 32 MOA circle, with an upward-pointing chevron at the bottom.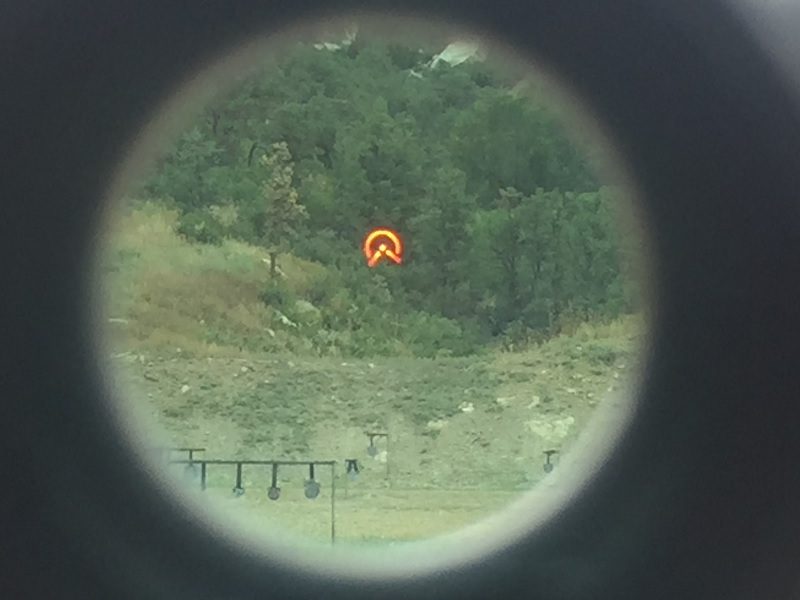 Lucid Optics describes it as "eye-driving" technology, and indeed it proved easy to focus on small plates that would be obliterated by some other reticles. It was also easy to move from one plate to the next without any fuss. The Lucid people are onto something good with this reticle.
I was dubious about the sight retaining zero under hard use, seeing how simple the mount is. But it proved me wrong, allowing one gun writer after another to ring small steel plates at up to 100 yards for two days straight.
Lucid Optics plans the official HDx release at SHOT Show 2020. MSRP is slated to be $299.99, with real prices coming in at around $229. For someone who needs a reliable red dot for competitive and recreational shooting, especially one that's easy to switch between guns, the HDx promises to be a strong player on the reflex optic scene.