Regardless of whether it's just going to be an overnight adventure or a trek that lasts all day, you need a bag that can carry all of your gear and equipment, and that's exactly what the 5.11 AMP bag is for. Equipped with 5.11's trademark Hexgrid load bearing system, you can also mount gear and accessories to the outside of the bag as well.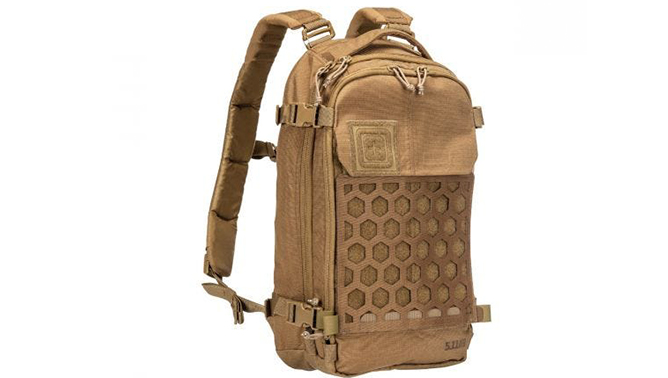 The inside of the bag has two separate compartments, including webbing loops and a full loop platform. The ergonomic back panel has been thermoformed in order to make it more ergonomic as well.
There are an abundance of situations where the 5.11 AMP bag would be useful. The first would be just as a day pack for when you're going out in a trek in the woods. Additional uses would be as a bug out bag or as a get home bag in an SHTF disaster scenario. The 5.11 AMP bag measures 19.5 inches height, with a length of 11 inches and a diameter of eight inches.
The highlights and special features of the 5.11 AMP bag that make it a great Christmas gift for any outdoorsman or tactical lovers you know include:
Internal loop platform panel
Ability to mount gear and accessories to the outside
Hydration rear compartment
Laptop rear compartment
Stash pocket and four side pockets
CCW pocket with webbing strap for adding a holster
Hex grid multi angle load bearing platform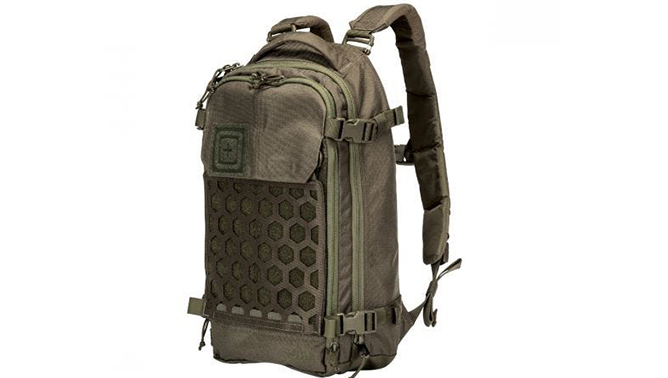 The AMP Bag from 5.11 is great for packing out in the woods or as a get home bag in an SHTF scenario. The bag will be large enough to fit in basic items such as fire starters, food and water, ponchos, and so on. 5.11 gave this bag a total capacity of 32 liters/1950 cubic inches, and enough space to fit up to a fifteen inch laptop.
There's still time to put yours beneath the Christmas tree!