Review: The Red Oxx Tri-Fold Shave Kit
Bob Zubkoff 04.08.20

The Red Oxx Trifold Shave Kit is a versatile toiletry bag large enough for extended travel plans, or great as an organizer for short trips. This bag is equipped with 6 pockets (two on the outside, three on the inside) providing an ample amount of storage room. On the inside of the bag, you will find two large mesh pockets which are big enough for full size items like shampoos or deodorants. The mesh pockets are also great for multiple travel size items, and actually allow you to see into the storage area so you don't have to dig around searching for things – a really nice touch. Another benefit of the mesh pockets is they let air flow through, so items you may pack away damp, can dry. The third pocket inside is a privacy pocket where you can store other personal items.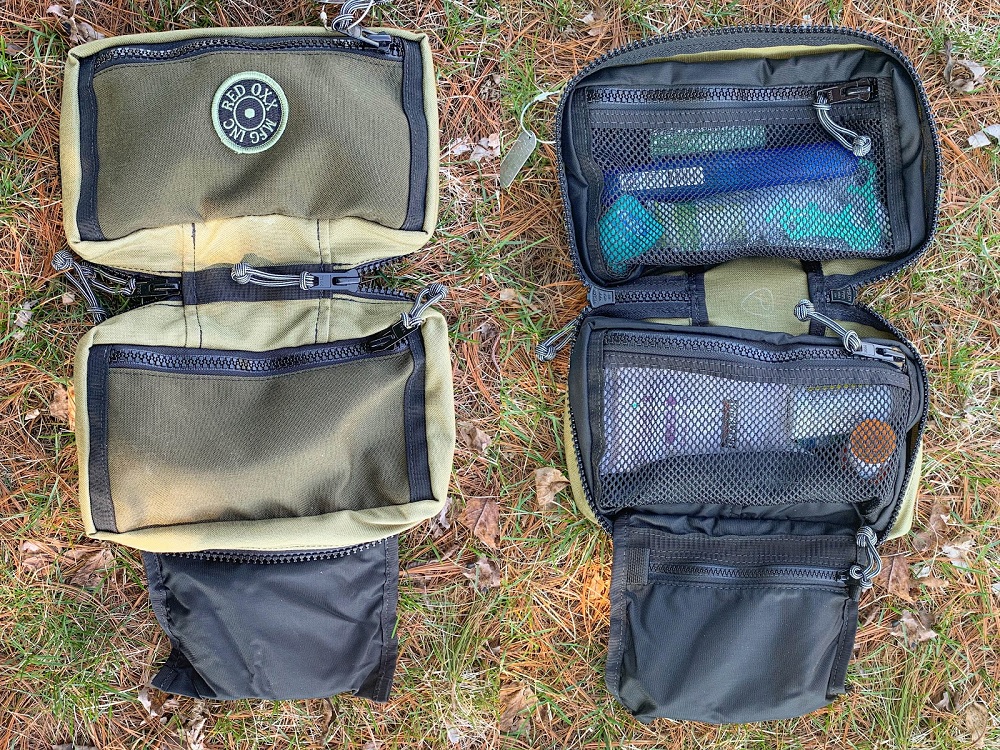 This shave kit opens like a book and lays flat for easy accessibility. One of my favorite things about this bag is the velcro hanging strap, which gives you the flexibility to open the bag and hang it on almost anything – opposed to using a hook which can limit you and also renders useless if it breaks.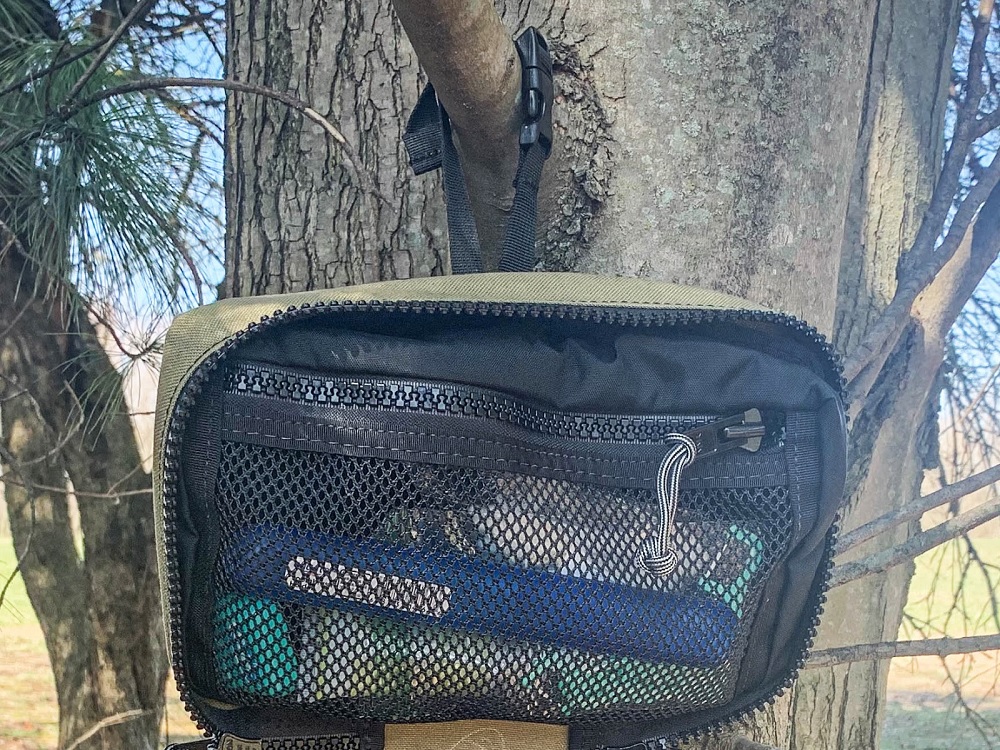 The The Red Oxx Trifold Shave Kit is flexible enough so you can adjust the contents around to help cram it into your suitcase when/if needed. When I stuffed the main compartment full of travel items, the seams didn't bulge and it was still surprisingly easy to zip.  All of the seams are double stitched & bound, and the stress points are double box stitched. The #10 YKK VISLON® self-locking zippers are bulky, durable and not prone to snagging or binding. The main zipper compartments also have Monkey Fist Zip Knots, making it easy to quickly grip the zipper.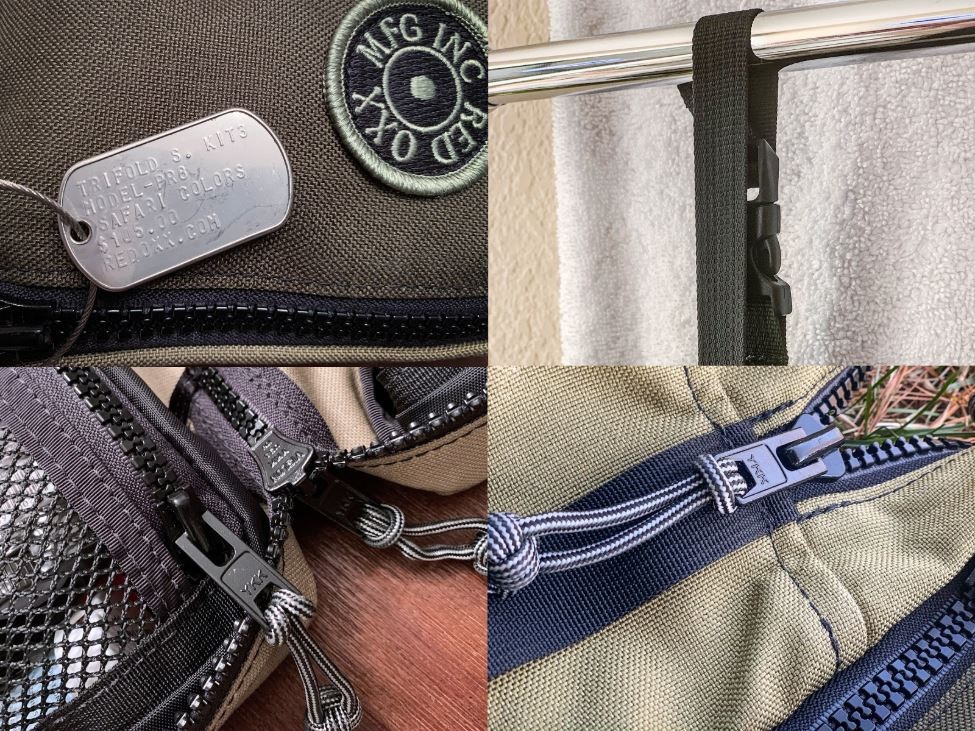 I used the The Red Oxx Trifold Shave Kit primarily as a toiletry bag, but it would also work great for many applications, such as a first aid kit, storing camera or electronics accessories, survival kit, hunting and fishing tools, etc.

Let's be honest, there are hundreds of options available for travel and accessory bags. The thing that sets the The Red Oxx Trifold Shave Kit apart from the competition, though, is the durability and quality of materials used.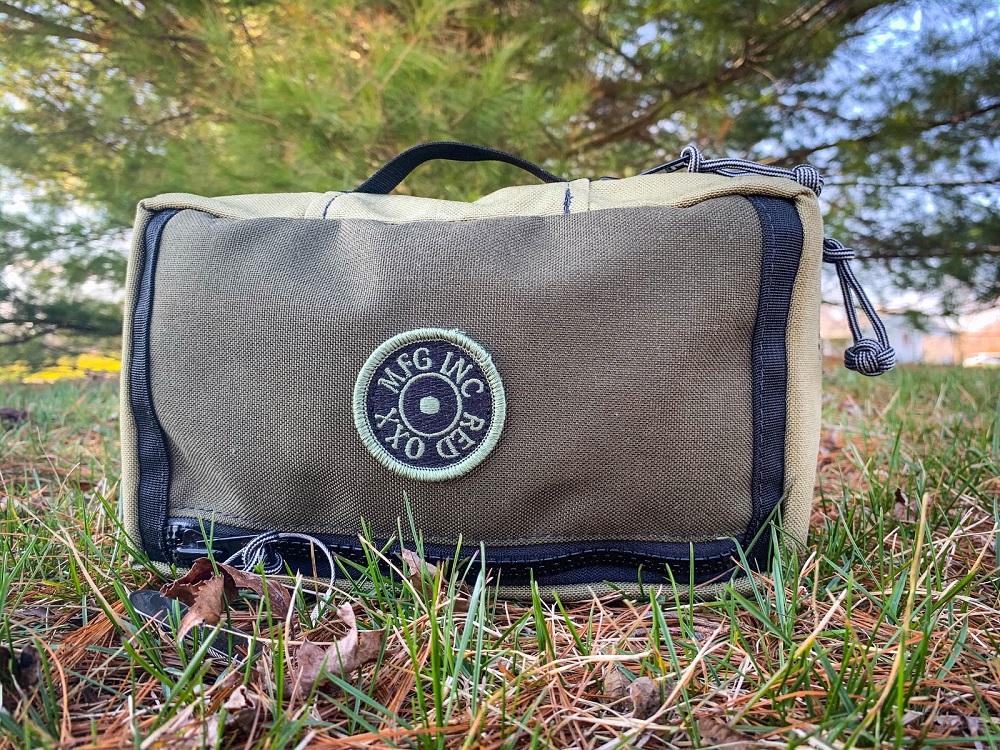 This shave kit comes with a high price tag retailing at $105, (available in 12 colors) but it truly will be the last toiletry bag you ever need to purchase. This bag – and all other Red Oxx products in general – are built to last a lifetime and backed by a "No Bull" Lifetime Warranty. If you should experience a defect in either materials, workmanship, or unexpected damage to your bag, then you simply send it back to Red Oxx and they will repair or replace it.
Specs:
Designed and hand-crafted with pride from American-sourced materials in Billings, Montana U.S.A.

"NO BULL" Lifetime Warranty

Red Oxx is owned and operated by Veterans since 1986.

"No Bull" Lifetime Warranty

Designed AND hand made in U.S.A.

Fabric: 1000 weight urethane coated, Dupont certified CORDURA® Brand nylon

Weather resistant (NOT waterproof)

Main zippers #10 YKK VISLON® self-locking

Thread: #92 bonded SolarMax Nylon

All seams double stitched and bound

Double box stitching on all stress points such as hanging handle

Fastex adjustable side release buckle

Includes

Cable Lock

Monkey Fist Zip Knots

on all zippers

Makes a useful compartmental cosmetics case

Embroidered Logo Patches

U.S.A. Dimensions: 10″L x 6″W x 4.5″H (CLOSED)

U.S.A. Capacity: 270 cubic inches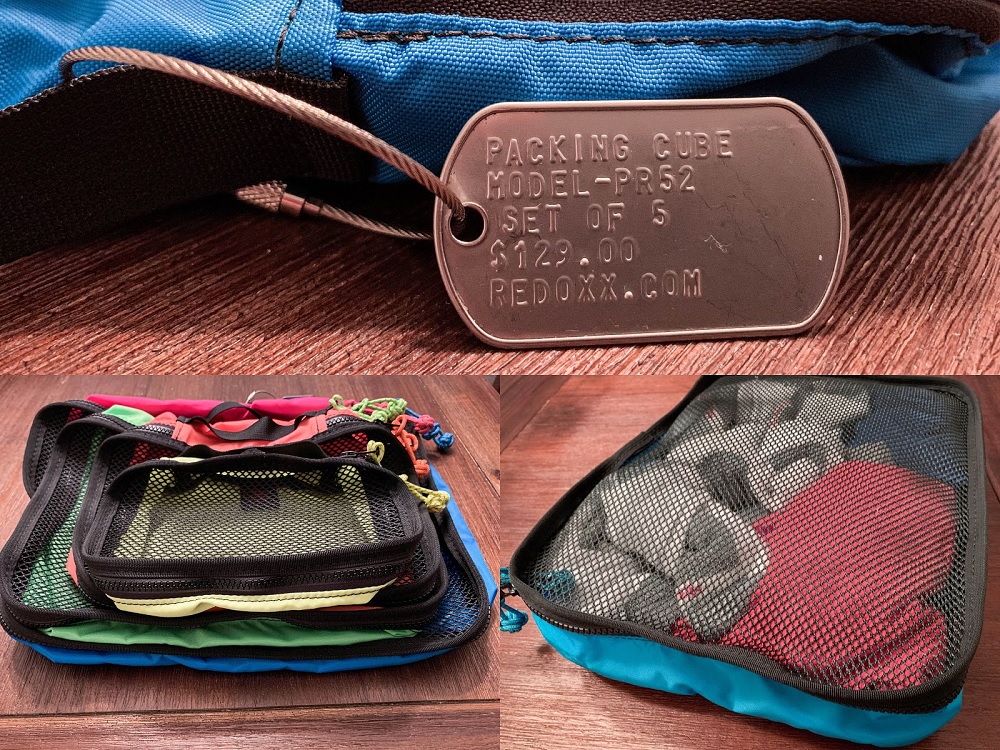 Red Oxx also offers Packing cubes in five different sizes. You can purchase them as a set or individually. All of the packing cubes have a mesh top so you can easily see into the storage area. They are all equipped with zipper knots and top grab handles. Each cube has its own distinct, vibrant color. 
I found these packing cubes to be extremely useful in helping me keep my larger luggage more organized and accessible.