Whether you're taking up cooking as a new hobby, or the designated chef at camp every year, there are some essential pans you NEED to have in your cupboard. Assuming you already have a large non-stick pan, a small non-stick pan, and a large cast-iron pan within your arsenal of cookware, allow me to add one more addition to your cupboard – a cast iron grill pan.
There's a wide range of things you can do with a heavy-duty cast iron grill pan. Say you're going camping for example; you can cook meals over a hot fire, or they really come in handy for 'indoor grilling season.'
Now, there are some who have the good fortune of living where the weather is ideal for year-round grilling, so maybe this isn't applicable to you. The rest of us, excluding a few screwballs who grill in the middle of a 'snowpocalypse' (author included) eke through winter without tasting grilled food for months. The horror!
If this sounds like you, get yourself a grill pan from the list below and you will never have to suffer through a grill-less winter again.
Here's a really good introduction to grill pans if you're just looking for the basics. Watch a few videos on how to clean and season a cast iron pan and you'll be good to go!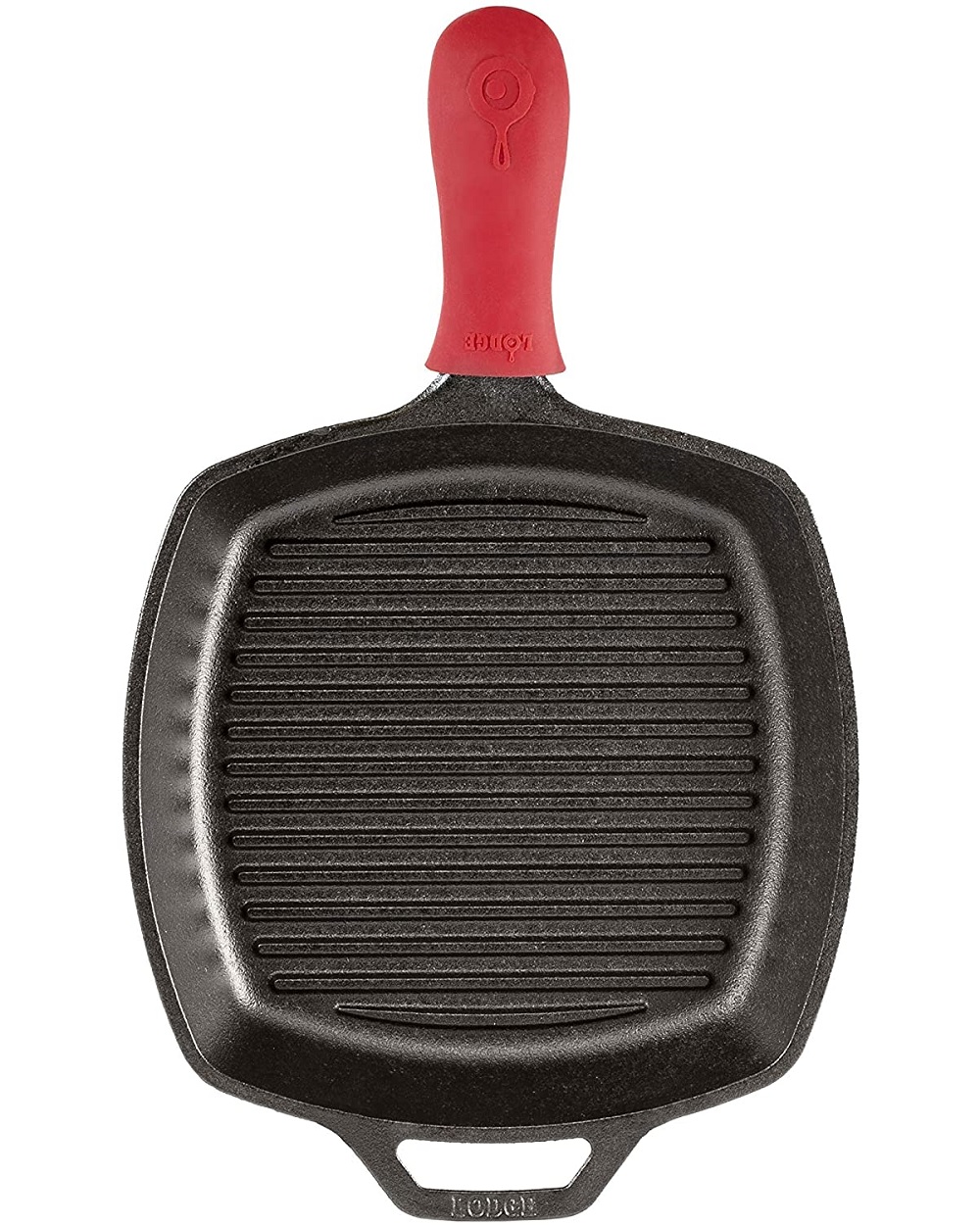 If you're looking for a grill pan specifically for camping, this might be your best bet. It measures 13″ x 20″, so there's a ton of room for burgers, sausages or chicken breasts. Build a little platform to set it over the fire and this thing will shine!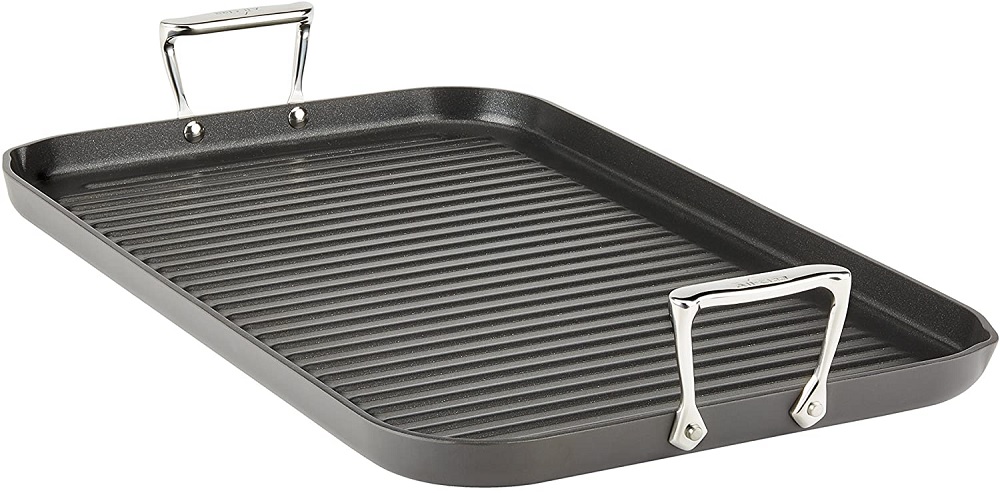 This pan is a little bit bigger than the earlier Lodge option on the list. It's affordable, but durable. It's non-stick so cleanup is easy. And it heats fast so you can accommodate those hangry campers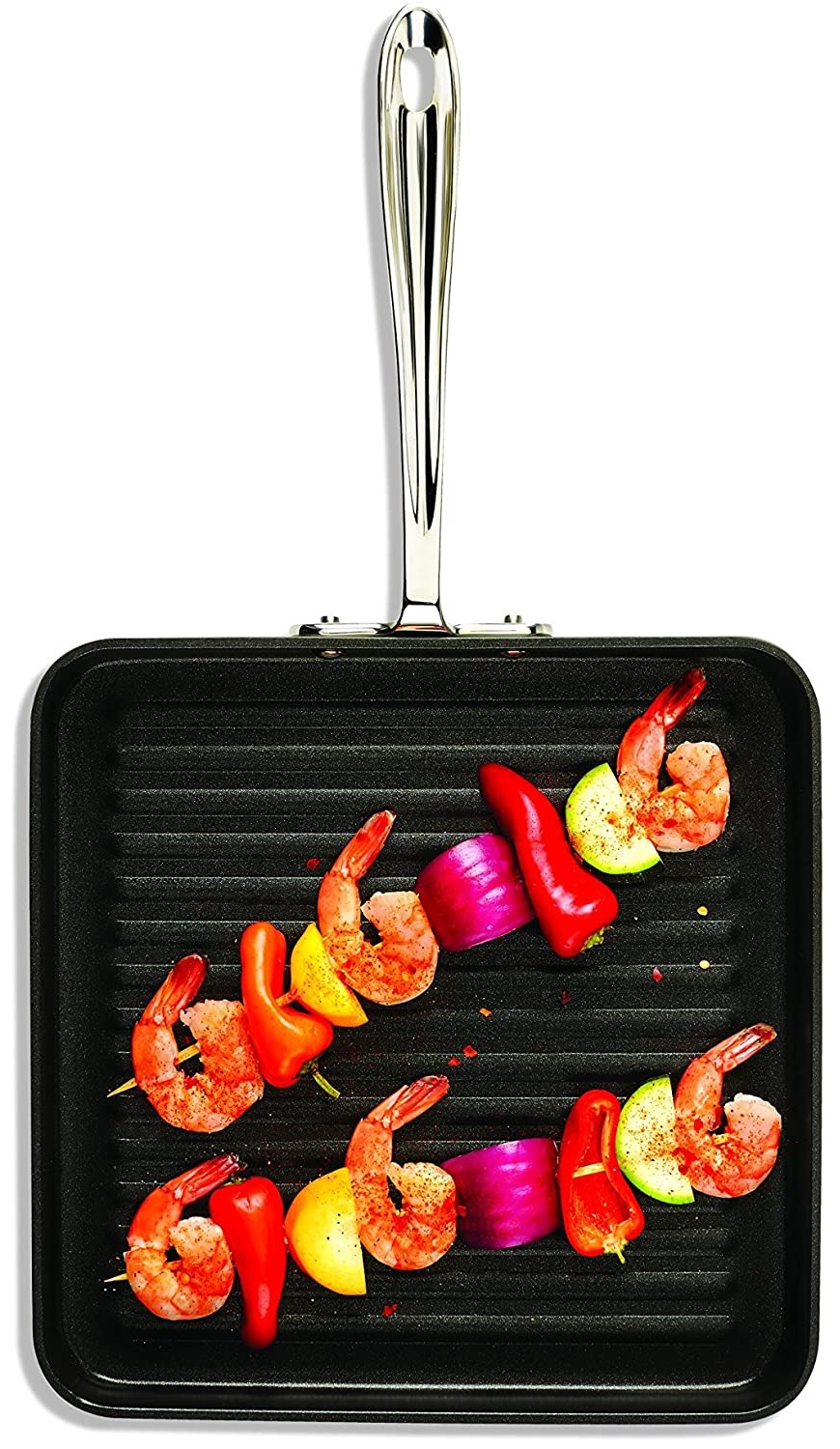 Beautiful, isn't it? This one will cost you, but it will be the last grill pan you ever buy. And check out the high walls, which make it perfect for cooking bacon in the oven without a bunch of grease pooling up and spilling over the sides.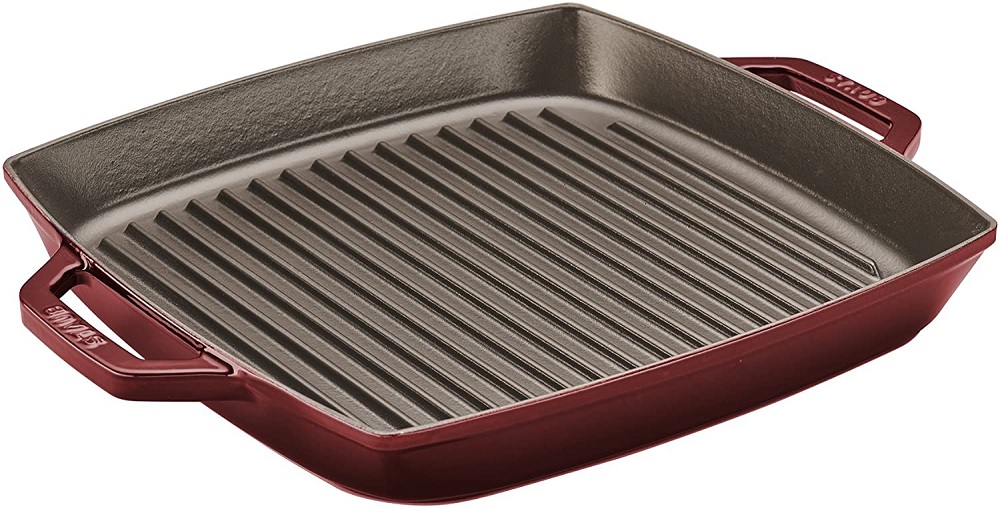 This pan may look unconventional at first, but its rectangular shape lends nicely to cooking a stellar piece of salmon over the campfire. I'm just throwing that one out there..
It's also lightweight, and the collapsible handle makes it easy to store. Grab this grill pan and wow everyone who gathers around the campfire this summer!