Old School Meets New School – The Savage 110 Classic
Andy Husek 10.20.20

As the nights start to cool in September here in Michigan it means the peak of fall is approaching. Leaves changing colors means hunting, and hunting means deer camp! I am sure that many other states experience the same phenomenon as we do here in the Mitten State, and it may be referred to as either hunt camp, the cabin, the deer lease, or what have you. But here in Michigan we all like to head "Up North" to go to our sacred "Deer Camp."
Deer camp means many things to many people, but for me it brings me back to my childhood of hanging out with my dad, grandfather and the uncles. I was the oldest kid in the family, so for a while I was – at least in my mind – king of the camp! I got to hang out with the big dogs and be one of the "guys" at deer camp! There is a certain nostalgia about those memories, the smells, the colors, the gear and the guns. I remember lugging around a big old rifle with a heavy wood stock that I couldn't have shot free hand if you gave me a million bucks. But that is what we had and that was part of deer camp, the passing down of traditions and gear.
Recently on a whitetail trip to south Texas, a lot of those memories and emotions came flooding back to me by taking one look at the 110 Classic from Savage. It has that beautiful Walnut stock which took me back to my youth. The contrast of the wood stock against the black barrel and bolt is something that just stirs up memory after memory from being a kid stomping around the northern big woods of Michigan. This rifle, in my opinion, is a perfect example where old school and new school meet in the middle to form a perfect harmony of tried and true with plenty of modern innovation.
Don't be fooled though, this gun is full of modern technology and innovations. As you get closer to the gun you will see that the stock itself, although beautiful walnut, has customizability to allow just about any shooter to custom fit the rifle to themselves. With merely the push of a couple buttons you can quickly adjust the length of pull and comb height to fit you perfectly which will in turn make you more comfortable with the gun and allow you to get on target quicker. This also translates to increased accuracy due to proper form and alignment.
As you travel down the stock towards the barrel you are met with a slew of other modern upgrades. Just like all Savage 110s, the Classic features the User-adjsutable AccuTrigger. This allows the shooter to customize trigger poundage from light to heavy. This is perfect for the shooters who have grown accustomed to a lighter trigger pull of some of today's modern rifles. I personally don't mind a heavy or light trigger pull as long as I know what I have going into it but what I can't stand a sloppy trigger. I can tell you that this Classic, and all of the other 110's I have shot have an awesome crisp trigger break with no slack or slop at all, very impressive!
As you move on form the trigger you will find the three-position safety, a detachable magazine box, a drilled and tapped receiver for scope mounts, two sling swivel studs and a 9/16-28 threaded muzzle. This last feature is another perfect example of where old meets new. By removing the threaded end cap you can easily add a muzzle break or even shoot suppressed if you so wish. If you had showed me a suppressor when I was a kid I would have likely said, "Oh, you mean a silencer?.. like from James Bond movies!?" Now that I am a big kid in a man's body having shot suppressed quite a bit in my adult life, I can't tell you how nice it is and having the ability to do it with the 110 Classic gives it yet another check mark in the awesome column.
All of this functionality is packed into a rifle that carries right at about 8lbs.
The Classic is available in eight different calibers anywhere from 243 Win all the way up to my favorite 300 Win Mag. For this particular hunt in Texas I was using the extremely popular 6.5 Creedmoor. I have several 6.5s and have taken whitetail, axis deer, blackbuck, hogs, coyotes and Caribou with the round, and know plenty of others who have even taken elk with it. So I felt it was more than adequate to take down these south Texas deer.
We were hunting with our good friends at Mellon Creek Outfitters in Refugio Texas, and were on a management style whitetail hunt. I say management because that's what they call it, but these deer are all huge to me! Never in my wildest dreams as a kid sitting around the camp fire at deer camp, could I have imagined that my job would allow me to travel and hunt all over the world, and that one day I would be in Texas hunting a "management" deer of this caliber. Even if you added up my first five deer taken in Michigan, they wouldn't come close to the deer I was able to harvest on this trip.
We looked over a lot of deer – and I mean A LOT – and came across this old bruiser who I was told would "fit the bill." They didn't have to tell me twice – like I said, they all look huge to me – and I was on the sticks in a heartbeat. The shot rang true and I was able to punch my tag on a handsome south Texas whitetail.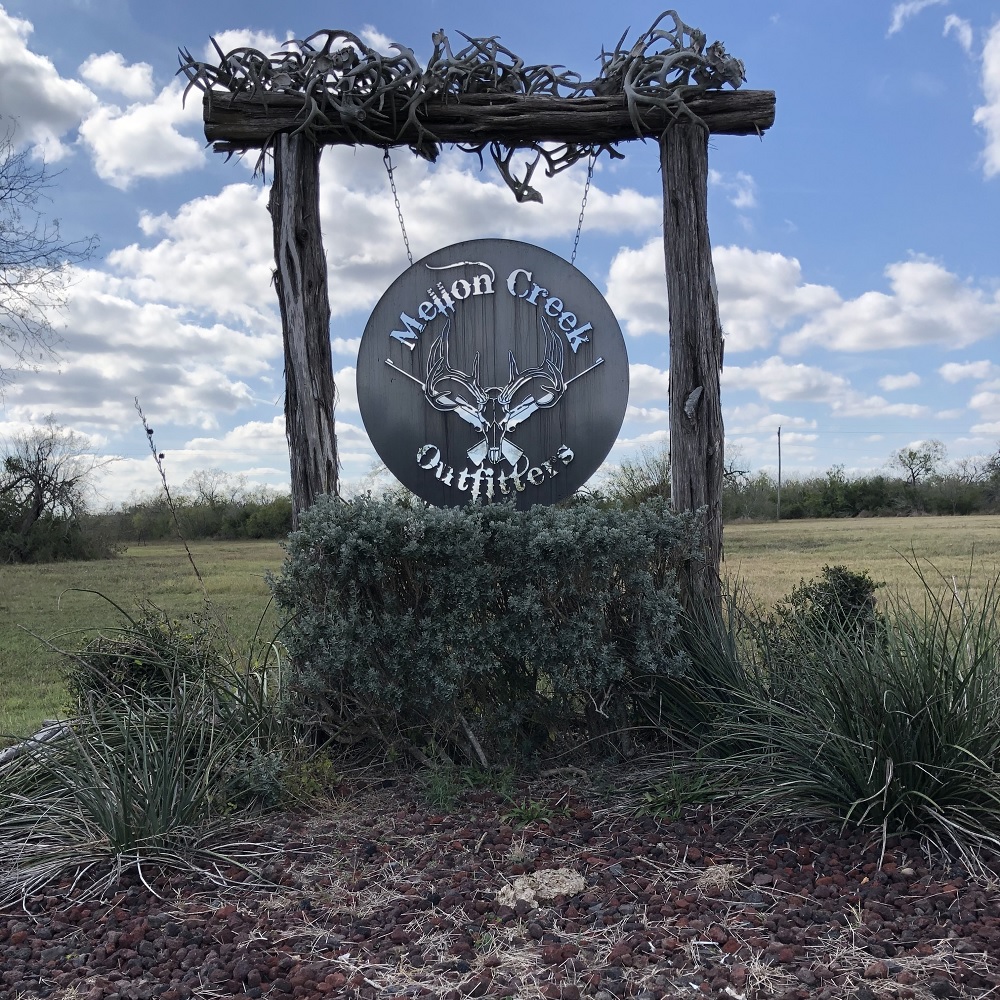 After seeing the Classic for the first time and reminiscing on all those memories from my youth it made me realize, after the fact, what had just transpired. The 110 Classic had stirred up all of the old school deer camp nostalgia from my youth while I was there making new school memories in south Texas on this whitetail hunt. I highly recommend you head over to Savagearms.com and check out this 110 Classic as well as all of the other 110's to see if there is something that strikes your fancy.
Thank you, Savage, for the unexpected trip down memory lane and the reminder of all of the "deer camps" along the way!