Success Afield With the Signature HD 5-25x50mm from Burris
Andy Husek 10.28.20

This fall, I had a couple of really nice pieces of glass from Burris at my disposal and put a plan in place that was going to put them through the ringer to test them in several different applications. For this article, I am going to focus specifically on the Signature HD and how I have been using it thus far. Spoiler alert; it has already sat on top of two different rifles since September and has at least 4 confirmed kills! It is now sitting on its 3rd rifle of the fall patiently waiting for "deer camp" here in Michigan, come November 15th.
Hunting season started early for me this year, as my 12-year-old-daughter was donated a pretty hard to draw Red Oak bear tag here in Michigan. It takes roughly 9 points to draw (which I don't even have yet!) and she got it through our state's youth tag transfer program – she has always been a lucky kid.
Basically, you can enter your child into a lottery and if someone draws a bear or elk tag for Michigan that they are unable to use for whatever reason, they can have it put into the youth lottery system. It's a really cool program that allows some of our young hunters to get access to some pretty cool and potentially once in a lifetime tags. Kudos to all who have donated tags to the lottery rather than just letting them go to waste!
Knowing that we were going to be hunting over bait, and how finicky bear can be, I knew we were going to be sitting until the very last second every evening as the bears were coming in basically right at last legal shooting light. The Signature HD was the perfect scope to use in this situation! It comes with an illuminated red dot in the crosshairs of the reticle with variable brightness. I love this feature because as it is just starting to get dark it you can have it cranked all the way up to 9 and see the red dot plain as day. Then as the dark starts to creep in, you can tone down the brightness to whatever setting you see fit based on your preference. This was especially helpful hunting black bears. When it's that dark outside, the crosshairs can almost disappear against their black fur. The illuminated red dot helped to ensure that the crosshairs are settled exactly on the vitals where you want them to be!
A lot of the bears we were chasing had gone nocturnal, but as luck would have it on our 6th day of sitting on stand for over 45 total hours, we had a lone bear come into our bait early in the evening around 5:30. With plenty of shooting light left and a calm bear within range, my 12-year-old settled the crosshairs and made a perfect shot on this Michigan Bruin.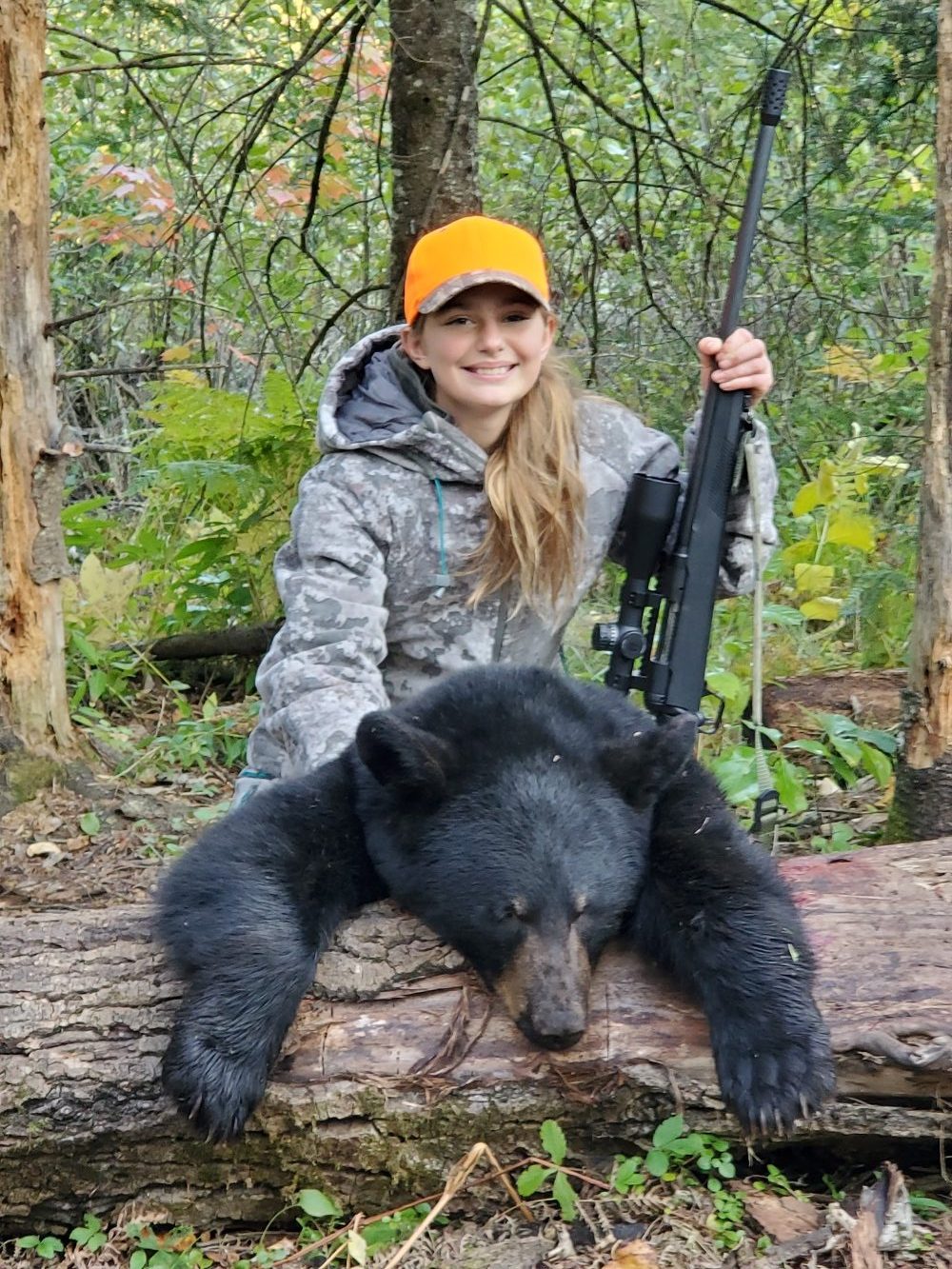 She had her first ever black bear, and our first successful hunt of the fall 2020 season with the Burris Signature HD.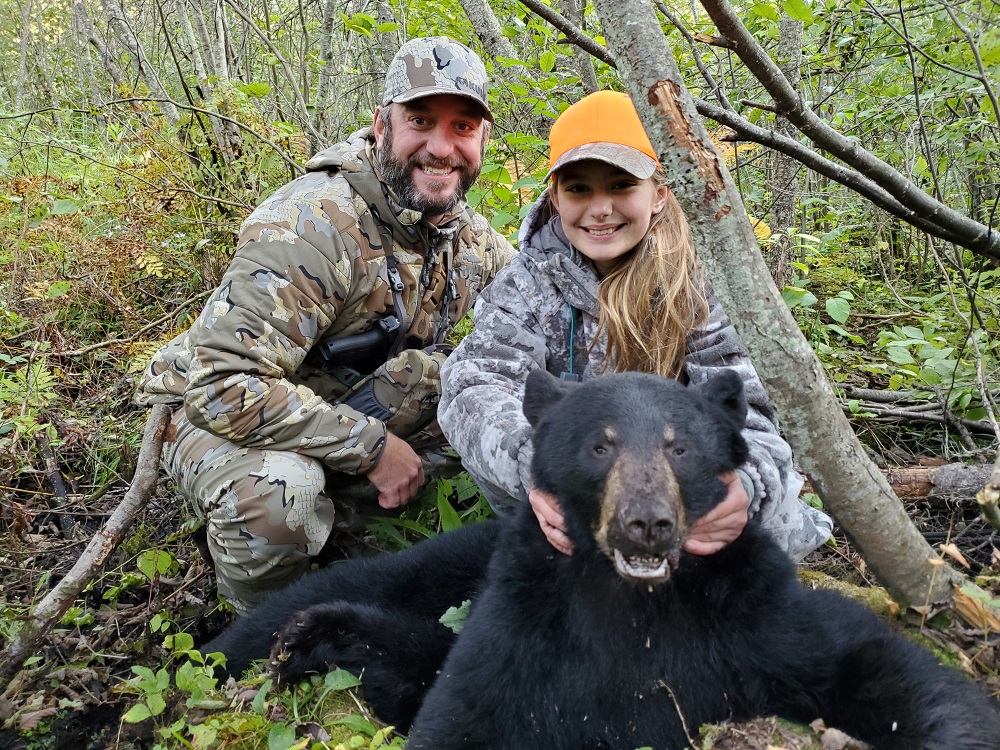 Fast forward to this month (October) and now I was in the hot seat.
I had moved the Signature HD over to my Savage 110 Classic chambered in the ever so popular 6.5 Creedmoor. When hunting in Michigan, we were shooting at roughly 50 yards to the bear bait, but I was headed to south Texas on a whitetail hunt and I was ready to stretch the legs on this 5-25 x 50mm and reach out at range to see what it could do.
What I love about the Signature HD is the versatility. I ordered my scope with the custom 6.5 Creedmoor reticle, which is designed around the 140-grain ELD bullet and has pre-defined quick holdover estimates for those hunting situations when you don't have time to dial to your exact distance. It sure is nice when you can range an animal, get prone, call, wind, and dial to the exact yardage, but more often than not that's just not how it goes.
Especially when in a hunting scenario, these quick hold over measurements allow you to quickly get off a shot when the opportunity presents itself.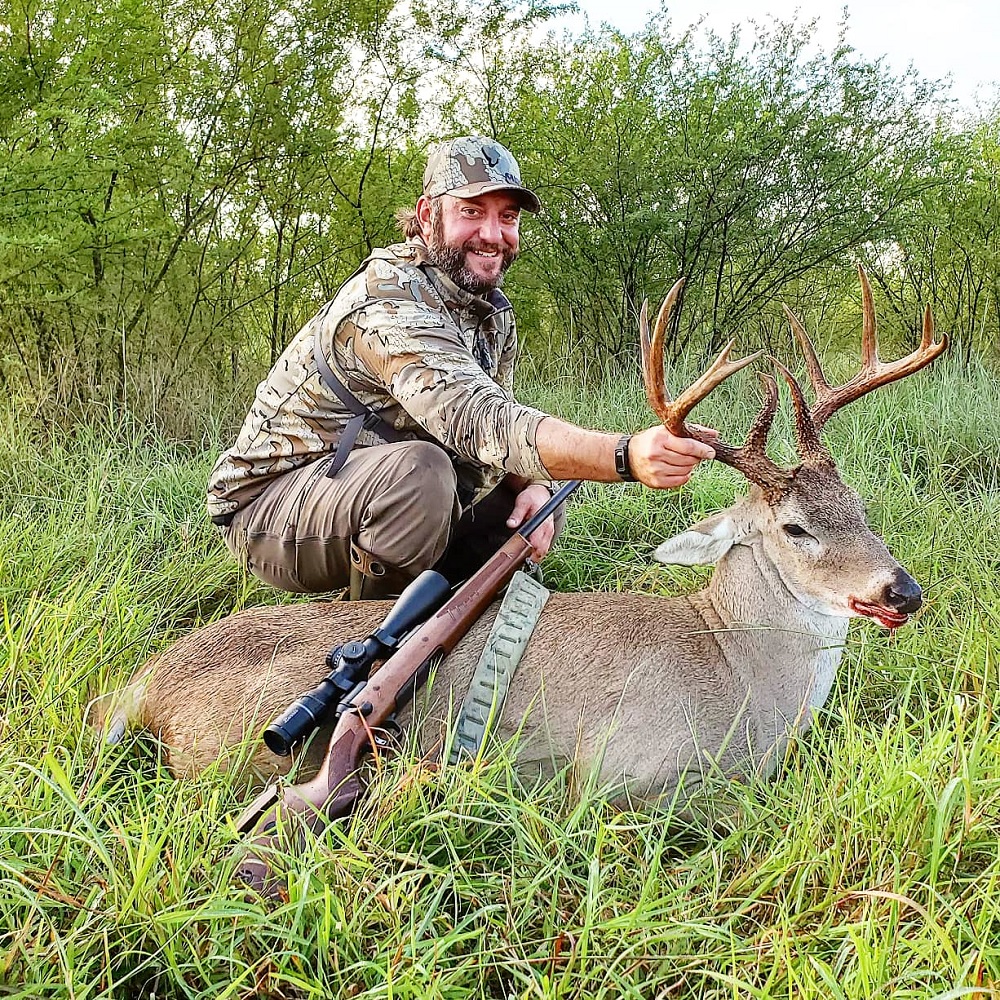 Texas was good to us, and I was able to take several does and a couple management bucks at various ranges throughout the few days we were there. Special thanks to my friends at Mellon Creek Outfitters for letting us hang out and burn some gunpowder for a few days!
Once I had the re-confirmed zero after our flight, I set my zero stops and was ready to go. Seeing as though my Signature HD is a first focal plane scope WITH the 6.5 Creedmoor custom hash marks, I was able to make quick adjustments and dial exactly to every one of the deer that I took. It was a simple process of; range the animal, dial the elevation, adjust the parallax and settle in for the shot. I know that sounds like a lot, but it literally only took a few seconds in real time whether I was shooting at 100 yards or 300 plus. I had the confidence in my equipment and that is key when under pressure in hunting situations.
We said goodbye to our friends in the Lonestar state and are now back in the mitten eagerly awaiting November 15th, the holiest of days to Michigan deer hunters! This is opening day of rifle season and the first official day of Deer Camp!
The Burris Signature HD is now sitting on its 3rd rifle of the fall – my Ruger American also chambered in 6.5 Creedmoor. I plan to head off to the range in the next few days to get her zeroed, and spend several restless weeks waiting to head up to camp. You can watch for a full write up on that later this year once we get back from the north woods.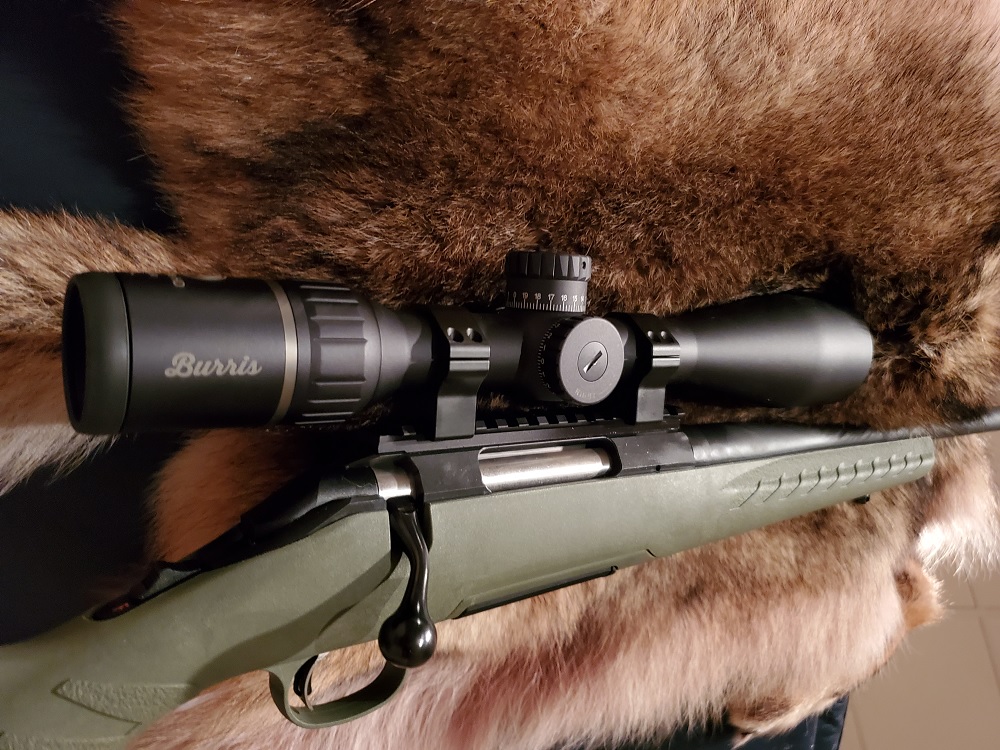 Here is a complete list of features for anyone who is interested:
Great choice for NRL 22 precision rimfire matches
Available with dedicated 6.5 Creedmoor reticle
Zero stop turrets
5x zoom system with premium, multi-coated glass for crisp, bright images
New push/pull locking turrets
Available with a wide choice of front and rear focal plane reticles
Side parallax adjustment on most models
Zero stop feature on all target knobs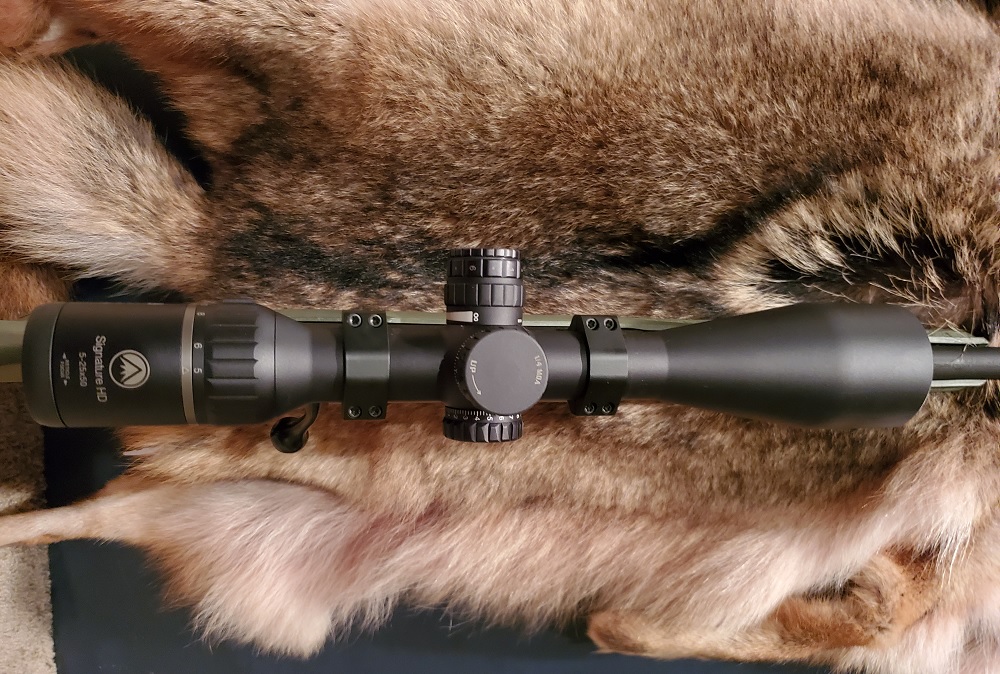 In a nutshell, I love this scope! The optic is crystal clear, has tons of versatility and a slew of features that make it a first choice for almost any hunting situation. You can see that I have used it both stand hunting and also in a spot and stalk application. It has always held its zero and elevation and windage adjustment have been extremely true to there rating. We all know that just because it says a ¼" at 100 yards it doesn't always hold true. With this Signature HD I can couch at the adjustments are precise and accurate! I highly recommend you head over o Burrisoptics.com to check out this scope or any of their other products that may strike your fancy!  I know I can't wait to show it off at deer camp this fall.
Stay tuned for my deer camp round up later this year.