Texas Aoudad and Axis Deer Hunt: Braving the Summer Heat
Andy Husek 08.02.19

Mid-summer is usually the time of year when many hunters start to get a little restless, and start dreaming about up-coming fall excursions. Truth be told, this can be a painful time of year for someone from the mid-west – like myself – who is now in a holding pattern until the hunting seasons open. But what if you didn't have to wait? With a little bit of research and planning, you can easily find something that will scratch the itch while you sit and dream of fall.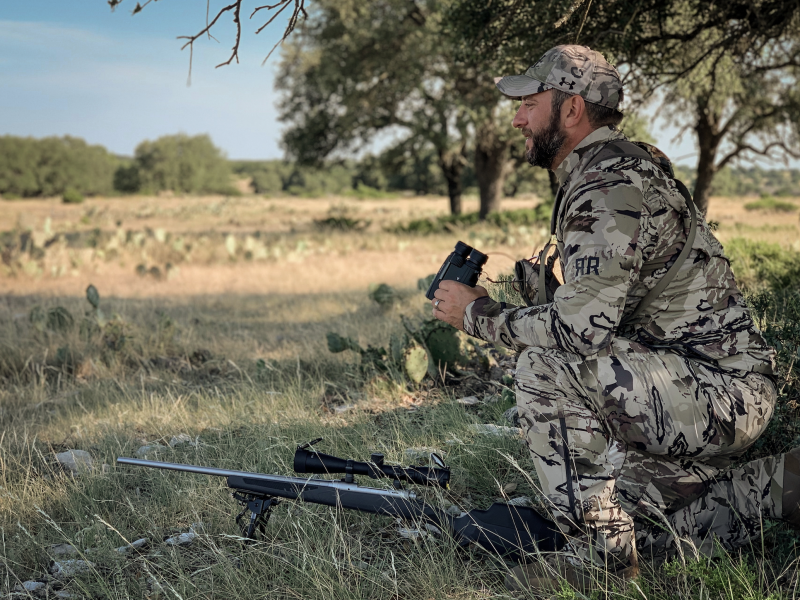 Good Ol' Texas!
Texas is a unique place which offers plenty of hunting opportunities at any given time of year. In addition, Texas has a ton of exotic species not readily available in most of the United States, and most of these exotics can be hunted year-round! After some general research on what was available this time of year, I decided this was a perfect opportunity to head down to the "Lone-Star State" and go after Aoudad (Barbary Sheep) and Axis deer (Cheetal); two beautiful creatures I have never hunted before.
And the best part? We would be there during the middle part of the year when I don't really have the opportunity to hunt anywhere else besides some predator control in my home state of Michigan.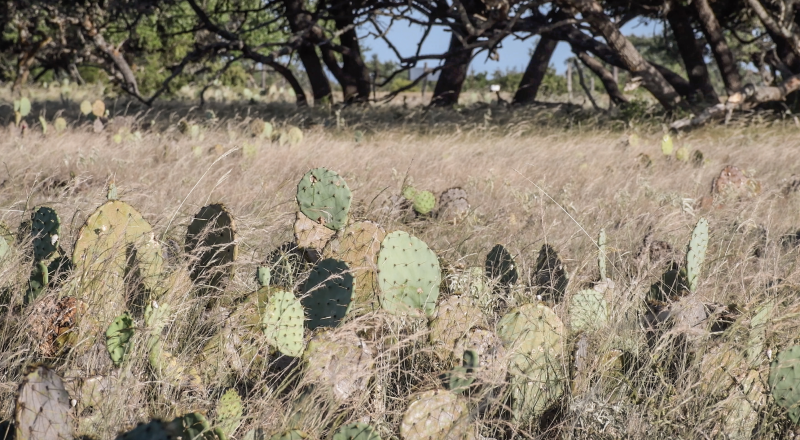 Like any other guided hunt, 'step one' involves picking up the phone and calling outfitters. Personally, I like to call and speak on the phone rather than sending mass emails and receiving the same canned response, followed by the top 5 trophy photos they harvested over the last 20 years. I like to know who I am going with, how they like to hunt and set my expectations in advance. Just my personal preference, but to each their own!
After settling on game and location, it was time to dive into the weeds and really start planning out the finer details of this hunt.
Two items at the top of my gear list are a rifle and snake boots. When going on a potentially once in a lifetime hunt, I like to do everything I can to stack the deck in my favor and for me, the starting point is carefully selecting my rifle and bullet caliber. When it comes down to the moment of truth, you need to be confident your rifle will perform the way you expected.
Snake boots are a high priority too, because well, I HATE SNAKES! It's going to be summer in Southwest Texas and there are inevitably going to be snakes. I am not taking any chances.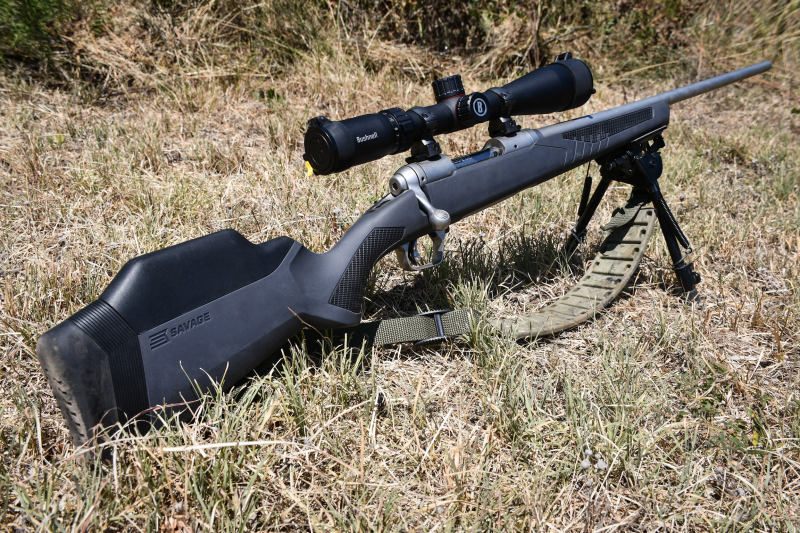 For both species, I will be using my new Savage 110 Storm chambered in 6.5 Creedmoor. I have several of the 110s in a couple different calibers and I absolutely love them! Great accuracy right out of the box, with tons of adjustability to give you a truly "custom rifle" fit.  The Storm is just one of the many rifles that feature the Savage AccuFit system. I guarantee if you go to their website; https://www.savagearms.com/accufit, you can find a rifle and caliber with the AccuFit system that is perfectly suited to your shooting preferences. Whether it is a long-range target rifle or a general purpose "hunt everything" rifle.
The Storm features all of the following:
AccuFit system lets shooters quickly adjust comb height and length-of-pull
User-adjustable AccuTrigger
AccuStock rail system secures the action three-dimensionally along its entire length
Detachable box magazine
Stainless steel barreled action
Gray synthetic stock
Soft grip over-mold fore-end and pistol grip surfaces
New Model 110 design and ergonomics
Drilled and tapped for scope mounts
As if that wasn't enough, you are also able to choose from 17 different calibers to perfectly suit your needs anywhere from .243 WIN, all the way up to something like a .338 WIN MAG. Check out the full list of calibers below:
270 WIN
22-250 REM
223 REM
243 WIN
25-06 REM
270 WSM
280 ACKLEY IMPROVED
30-06 SPFLD
300 WIN MAG
300 WSM
308 WIN
338 FEDERAL
338 WIN MAG
5 CREEDMOOR
5 X 284 NORMA
7mm REM MAG
7mm-08 REM
Last year, I used the same caliber (6.5 Creedmoor) on a deer hunt in Quebec, but was using a 110 Long Range Hunter, as there was potential need to reach out to 400 yards or more.  Seeing as though we will be blind hunting in Texas, most shots will be close quarters, and I will not have the need for the Long Range Hunter. The 110 Storm boasts most of the same features as the LRH and will work perfectly.
As for snake boots, I landed on the Danner Vital. Let's just say I'm glad to have them, but I'm hoping I don't have to test out their capabilities!
After my hunt in late July, I'll follow up with an in-depth gear guide to highlight all the items I brought with me on this trip. I'll touch on which ones I did and didn't need along the way, so hopefully to save you some packing room when you're planning a hunt yourself. This should be a good tool to help others build their kit, and provide a good starting point of what to expect when looking for a Texas sized adventure. I will also write up a full hunt recap to help you guys, and gals, pass the time until fall.
Be sure to check back for parts two and three of this 3-part series.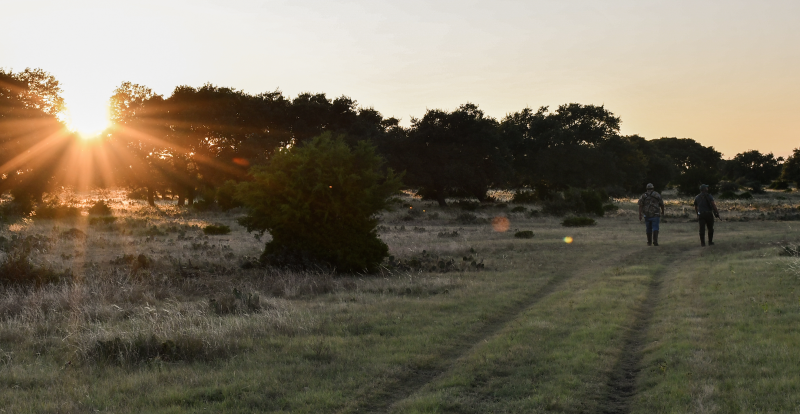 You can find out more information on the 110 Storm at Savage's website, here.