Hunt Quebec – Anticosti Island Whitetail Hunting – Post Trip Recap
Andy Husek 03.06.19

Anticosti Island is located in the Gulf of St. Lawrence off the Northeastern coast of Quebec, and boasts a staggering 15 deer per square kilometer that started from just 220 animals! The original deer were introduced in 1896, and the herd now totals approximately 120,000 animals. This alone makes it a whitetail deer hunters paradise, but the island holds so many other opportunities to get out and explore to find adventure not typically found in the lower 48. Safari Anticosti and the Quebec Outfitters Association offered the perfect blend of travel, history, hunting and relaxation.
My trip started in Detroit, Michigan and found me making my way across the border to Toronto, and then on to Montreal where I would spend night one. The next morning, I woke up bright and early to start day 2 of our travel, which would eventually land me on the island. From Montreal, it was a quick 30-minute shuttle ride north to Mirabel airport. This was the final leg of our journey, which would make a quick pit stop in Quebec City to pick up another group of excited hunters. After a quick 50-minute flight, we began making our descent to the Salmon River airport on the north shore of the island. Our group would arrive with enough time to grab a late lunch, check to make sure our rifles were still zeroed, and settle in for the evening preparing for the first morning of hunting.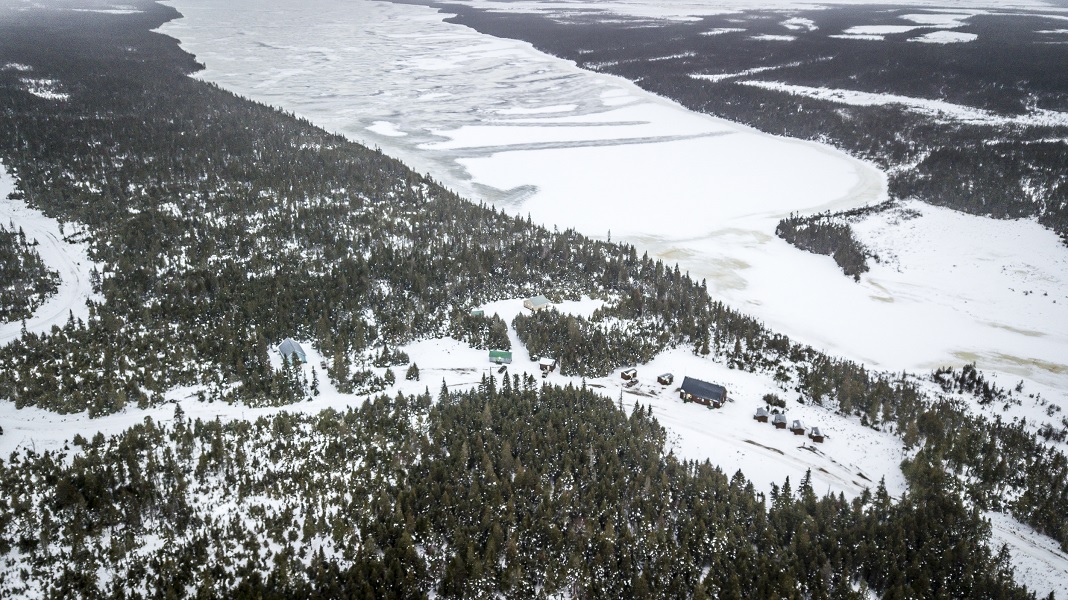 The beauty of Anticosti is you have the freedom to hunt at your pace, in a style that best suits your personal preference. The preferred hunting method for most of the guides was still hunting, or spot and stalk. I was hunting the last week of November, and was still able to catch the tail-end of the rut. This can be a very exciting time on the island, as the deer are very responsive to calling and rattling. However, if walking and stalking is not your style, there are plenty of "caches" or blinds set up on productive spots if you prefer the sit and wait method. I prefer a mix of both, and the guides were more than accommodating to make sure you were having the experience of a lifetime.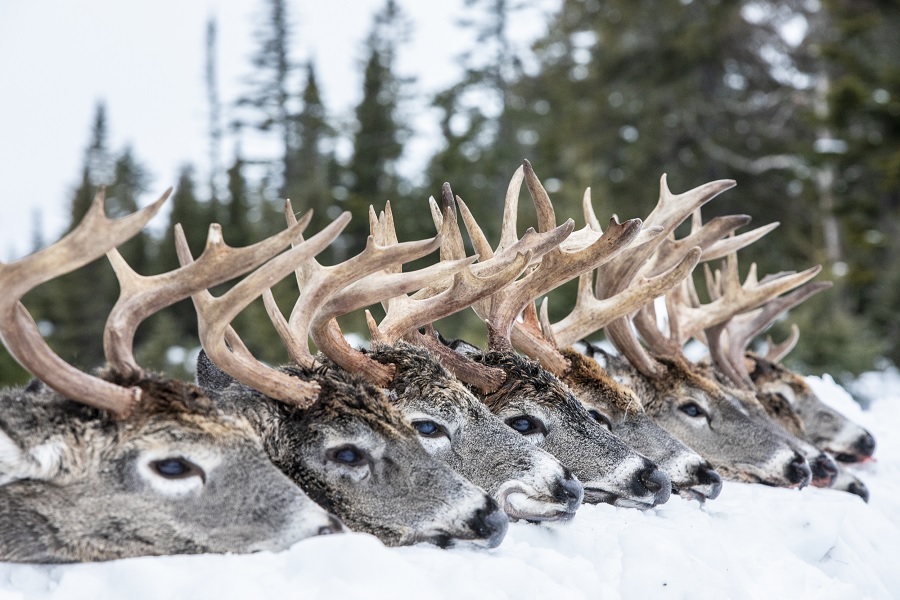 I stayed at the Lac Renard (Fox Lake) lodge, which was better suited for a smaller group than one of the main lodges. This camp offered a central lodge where our group ate all of our meals, and it provided comforts of a pool table and satellite TV – not too shabby! In addition to the main building, there were several personal cabins. This is where we would sleep and store all our gear, which was nice because it offered us our own space to spread out, dry gear and get some quiet time. Each was equipped with 2 beds, a personal bathroom and shower. We had 10 hunters in our group, which offered a more private overall experience. However, Safari Anticosti offers several camps and you can certainly stay at one of the larger ones, which houses 20 plus hunters for the full lodge and camp experience.
I hunted on their "American plan," which included all meals and guides, but they also offer a "European" package, which is more of a DIY style hunt. You are given a specific territory and are responsible for providing your own food with minimal direction from guides. I highly recommend the 'American' plan for the fantastic service and meals alone!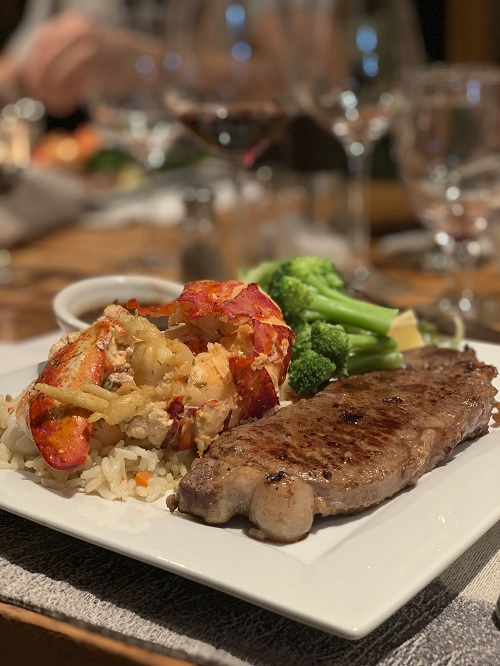 Days 3-6 were the hunting days, and each day brought a new experience in a new territory.
They rotate all hunting sectors between the group, which is great because it ensures all hunters get to see different parts of the territory and allows each person to hunt for a day in more productive zones. Mind you, I saw tons of deer in EVERY zone on EVERY day, so there really are no "bad spots," just different. You can hunt everything from deep, thick coniferous forest, to river crossings, and every type of terrain in between.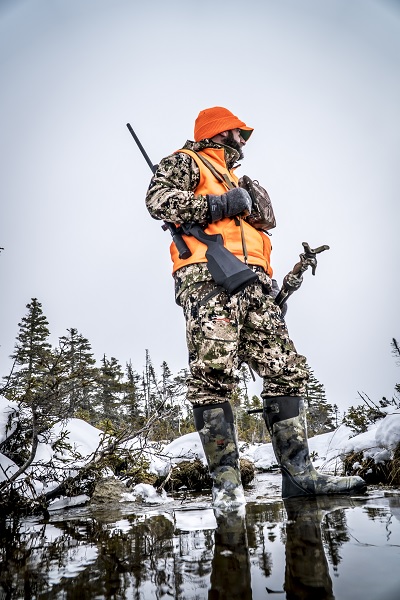 The absolute highlight of the trip, though, was the beach. Not the white sandy beach with tropical drinks, sand castles and sunscreen.. this beach was a cold and icy place with rocks, commercial fishing debris and deer! Loads of deer! This was the main draw of the island for me, and I finally got to experience it firsthand. During the brutal winters, the deer make an annual migration from the central parts of the island to escape the deep snow and find food.  Here I was, on the shore of a 3,000 square mile island in the north Atlantic, still hunting along the coast.. hunting whitetail deer.. on the beach! – It was all very surreal to me! These deer have evolved and adapted to the winter conditions by migrating to the beaches in masses during the winter to feed on kelp that washes up on shore – It's easily accessible and very abundant. Kelp has become the deer's main staple during the harsh winter months, and it was fascinating to watch. It was truly an experience like no other that I'm not sure can be found in many other places across the globe.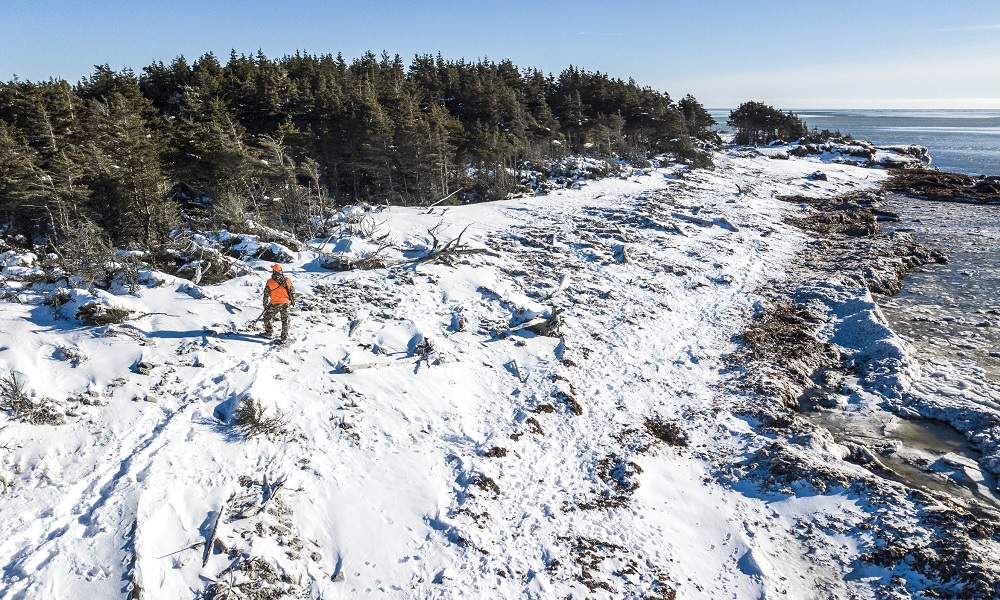 Days 7 and 8 were the sad, "back to reality" days, and required the same travel in reverse order. I was blessed to take two magnificent bucks, but also secured a lifetime of memories along the way. It may seem like a far-off place in the middle of nowhere, but Anticosti Island is a hidden gem in the Province of Quebec. If you are looking for a trip that offers a great hunt, some exciting travel, wonderful people, unique history and more than a touch of comfort and relaxation, this is the adventure for you!