If you're like us, you're already knee deep in preparation for the 2019 hunting season. If you're nervous about the upcoming season, don't be – the 2019 deer season outlook looks great! Don't just take our word for it, though, here we present some of the main reasons why we're so geeked to get in a stand this season.
Overall Deer Herd Outlook:
We all know the 2018/2019 winter season was rough, and spring took its sweet time showing up. Massive snow falls and extreme cold temps had several hunters concerned about deer herds, and therefore led to a grim outlook for the 2019 season.
The thing is, it wasn't really that bad.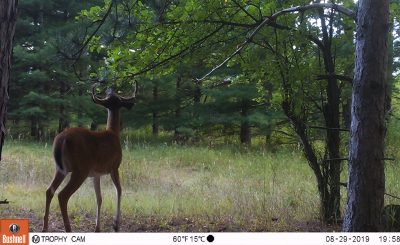 Yes, we had snow. Yes, it was really cold, and yes, we had a very wet and late spring. However, deer numbers are actually holding steady in most states, and are even up in some. But how could that be? Well, deer are extremely resilient and the conditions weren't as bad as they seemed. Spring herd checks across the country have shown deer did extremely well, and fawn counts are up.
The Ag Factor
Most of the country had an unusually wet spring. This has an effect on the deer season outlook in many different ways, and it can actually be very beneficial depending on where you hunt. Some parts of the country noticed a slight uptick in EHD deaths due to the wet weather, and flooding in the central part of the country did some serious damage. However, the wet spring made many farmers run late when putting in crops.
Late planted crops means more diverse food options for deer herds going into fall. Crops that would normally be harvested by early deer seasons are still in the ground. Apples and other fall fruits are running, on average, two weeks late in being ready for picking – and they have held onto the branches longer. All of this can lead to changes in deer patterns from last year, which spells excellent news for those of you making that climb on opening day.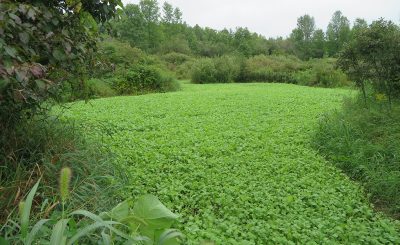 And don't forget about your food plots!
We recommend you adjust your plots based on how things looked this spring. Suddenly, our late summer plots of Evolved Harvest Winter PZ and Mega Plot are looking very well planned for how the crop harvest will go for our farmers. There should be a perfect transition period right as bow season is getting kicked off!
Acorn Crop Looking Strong
Around this time of year, many hunters across the country start directing their focus towards the amount of acorns they can expect to hit the forest floor this fall. With good reason too, as this is always a major food source for whitetails, and helps hunters plan out their deer season outlook.
For 2019, the acorn crop looks very strong across the country. A wet spring made for a healthy crop and acorns are traditionally a hearty nut that resists high wind damage. If you hunt in oak stands, expect to see a very good amount of acorns on the ground this fall.
We can't help you with the squirrels though. Sorry.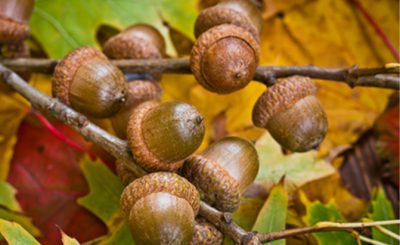 Trail Cams Help Determine Deer Heard Health
You can, of course, get your own hard look at your deer herd health by running trail cameras. We shouldn't even need to bring it up by now. But there are some cool new advancements in trail cameras that can help your deer season outlook for 2019.
SpyPoint's LINK Micro camera is one you should have, especially if you don't want to keep going back in to check memory cards. It's a super small cellular camera that lets you check your hunting area on your phone or tablet. It's small, inexpensive and works. You need at least one, if not two, or three…
Another camera we like is the Wildgame Innovations Shadow MicroCam. This is a tiny camera, and we do mean tiny. It is 3 inches by 3 inches, making it roughly the same size as a GoPro. What we like about this camera is that for those hunters who hit public land, this is a camera that you can easily hide, and it's so small, you won't have as much worry about it being stolen. Plus, it takes great pictures. Win, win.
As we get closer to season, switch from image capture to video. Video will give you behavioral insights that images just can't. Besides, it's fun!
Scout with Binoculars
What's wrong with going a little old school when coming up with your game plan for the upcoming season? Grab a pair of binoculars and go scouting! Here are a few tips that have worked for us:
Don't just check your land; deer range way farther than you might think, and nailing their travel patterns could payoff huge down the road. Pull over to the side of the road and check your neighbor's land… and his neighbor's land… and that guy's neighbor's land.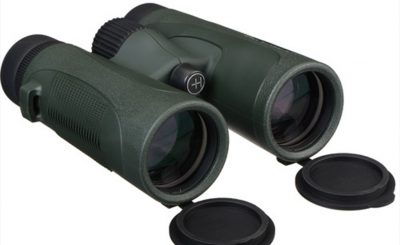 Use quality, high-power binoculars. You're not scanning. You want to gauge the health of the deer (and get a look at those antlers, too.) Get the highest quality glass you can, and take your time glassing up those bucks.
Which State has the Most Deer?
If you're planning a road trip to find some deer this year, you're in luck. There's a lot of deer out there. Kentucky has come on strong and has one of the highest bucks per square mile ratios going at just over 20 deer. Plan on doing a lot of climbing, as the Bluegrass State has a lot of hills.
Illinois and Iowa are always up there, but there is a lot of Ag land, which actually cuts down on the available land to support deer. Plus drawing a tag can be hard.
The three states you need to look at for big numbers of big deer are Wisconsin, Ohio and Missouri. You can often find land, tags and deer in each, and the bucks are BIG.
Of course, we're partial to Michigan, and the Great Lakes State is on the comeback for big bucks. Contrary to what people say, there's a lot of deer here, and the southern counties all have good numbers of big bucks. Herd management has the northern Lower Peninsula making a comeback for good-sized deer. The U.P. is classic deer hunting at its best, but numbers are a little down after some bad winters.
The southern states have very high deer density too. Alabama and Mississippi have big numbers, although deer size is smaller than the Midwest states.
As always, check all of your local regulations before heading out and above all, hunt safe. If you're in a treestand, wear a safety harness! You want to be around to hunt next year too.