Quebec 2017: Packing Tips for the Traveling Angler
Dave Maas 07.01.17

Early this month, I left the United States for a week-long fishing adventure in Quebec with Eastern Canadian Outfitters. Truth be told, I was on a combo trip that included both fishing and black bear hunting. (Click here to learn more about the fine fishing and hunting available in Quebec).
I wrote about the amazing smallmouth bass fishing I experienced in two previous OHUB articles: "Quebec: My Favorite Destination for Spring Bass – and Bears," and "Roadtrip to Quebec's Incredible Lake X." Be sure to check them out!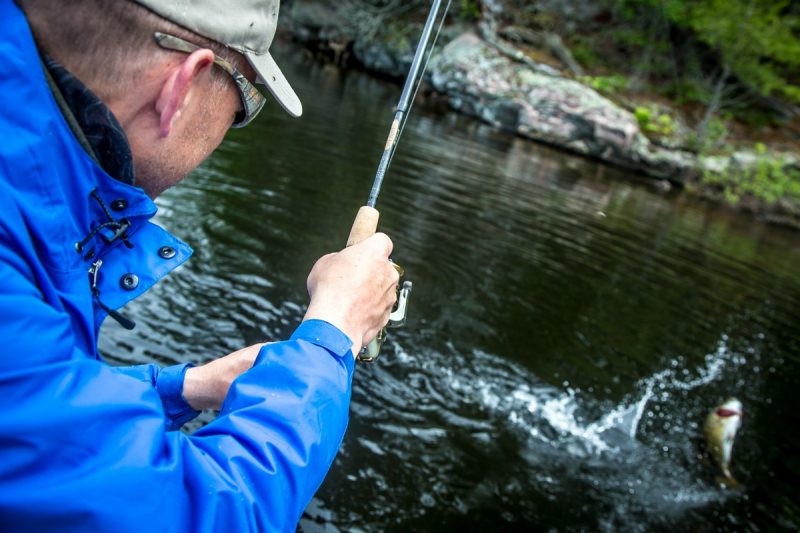 As I planned for this combo trip, I didn't know if I'd spend more time on the water pursuing smallmouth bass, northern pike or walleyes. Because of that, I needed to pack a variety of lures, but do so in a way that didn't force me to check another piece of airline luggage, or push the weight of my large, wheeled duffel bag over 50 pounds. Keep in mind, I'd have to check a gun case as my second bag. As you probably know, extra pieces of luggage and overweight bags are expensive to the traveling sportsmen.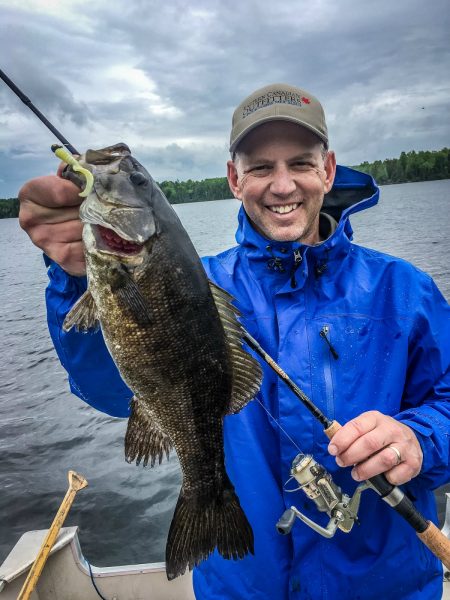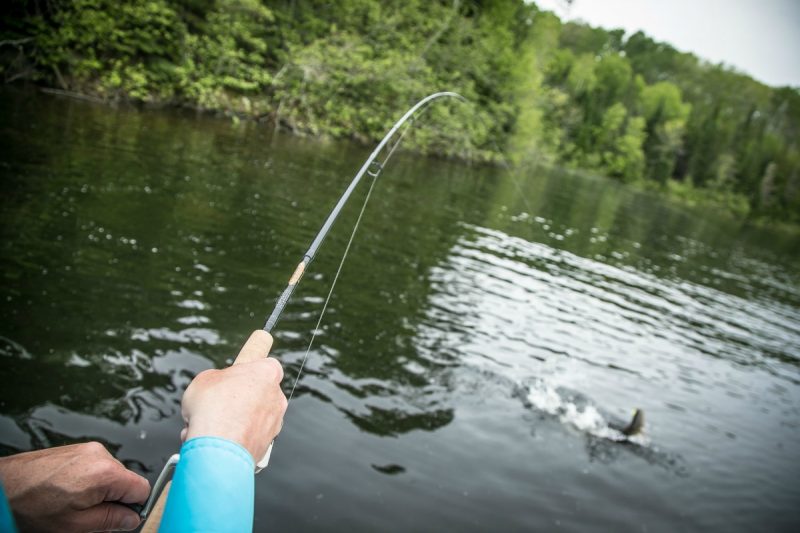 Here was my solution: I brought two rods, a 6-foot 6-inch St. Croix Triumph Travel Rod (four-piece spinning, medium-action, model TRS66MF4; shown above) and a 7-foot 6-inch St. Croix Legend Trek (three-piece baitcasting, medium-heavy-action, model LTC76MHF3; shown below). I matched these rods with dependable reels.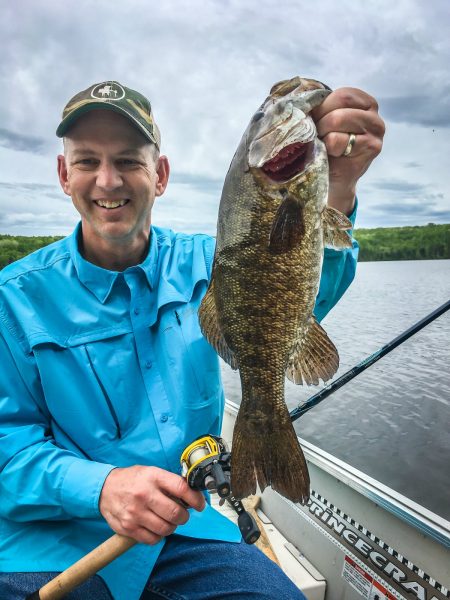 To transport my lures, I relied on two Plano ProLatch StowAway utility boxes, one model 3650 and one model 3750. Because these boxes can be customized with dividers, I was able to bring a variety of Rapala lures and fishing tools, Terminator spinnerbaits, VMC spinner jigs with curly tails and assorted terminal tackle.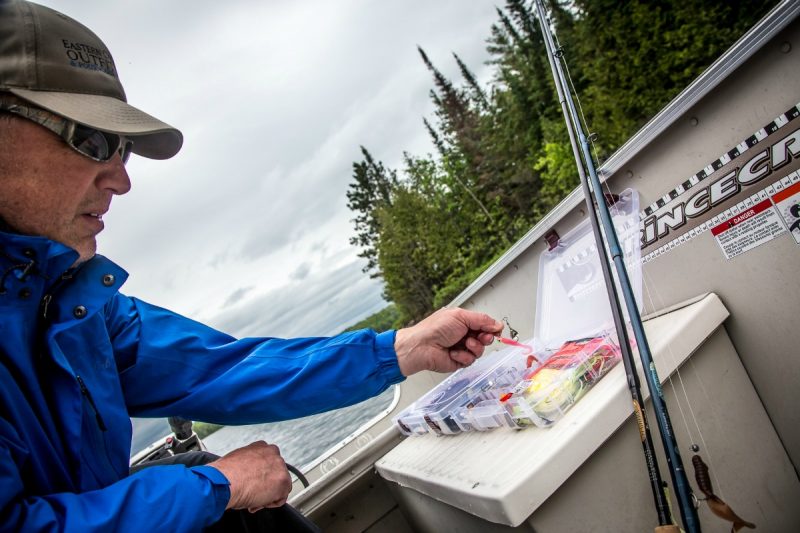 I packed my St. Croix Triumph Travel Rod (24-inches long in its carrying case) in my Cabela's Alaskan Guide Model wheeled duffel and surrounded the carrying case with clothing for protection. I carried the St. Croix Legend Trek in its 34.5-inch-long, hard-sided rod case on the plane. The Plano StowAway boxes were packed in the bottom compartment of the large wheeled duffel, along with hunting boots and other clothing.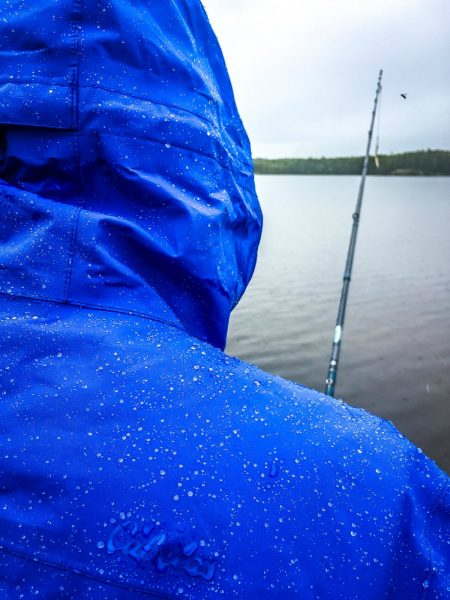 An important note about rain gear: Because this was a combo hunt/fish trip, I didn't want to use the same rain gear in the boat and in the treestand. While it's true that sometimes bears will tolerate all sorts of strong smells as they approach a bait site, I didn't want to risk having gas or fish smells on the SITKA Gear Thunderhead jacket and pants I'd wear bear hunting. (The outfitter wasn't baiting with fish, otherwise those odors might have been a help!) With space and weight limited on an airline trip such as this one, I decided to use the Cabela's Rainy River GORE-TEX PacLite rain parka (above) and pants for fishing. The Rainy River is 100 percent waterproof and super compact – the jacket fits into a nylon stuffsack no larger than a softball!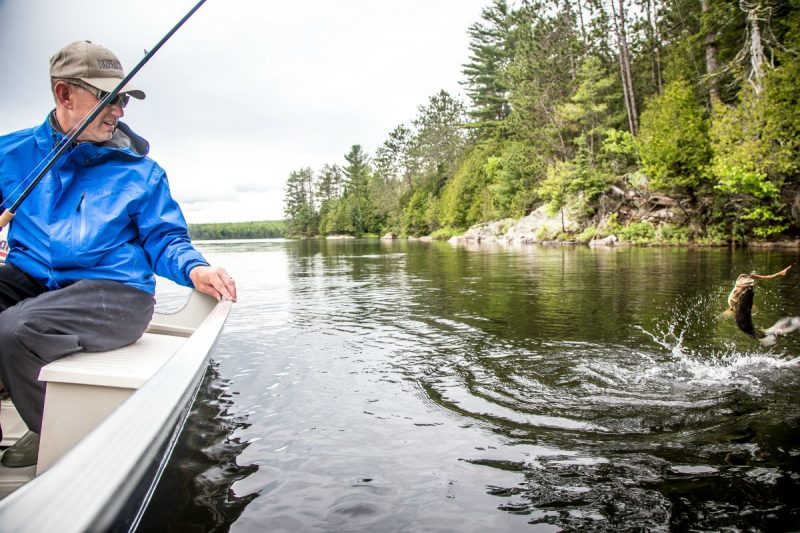 Looking back on my Quebec trip, I have no regrets in how I packed for either the hunting or fishing segments of my adventure. (Click here to read about how I beat the airline luggage overweight fees with my hunting case and other gear.) In fact, if I'm lucky enough to visit Quebec again in the years to come, I'll transport the same two rods and two tackleboxes again. At no point did I feel like I didn't have the right lure or rod for the job.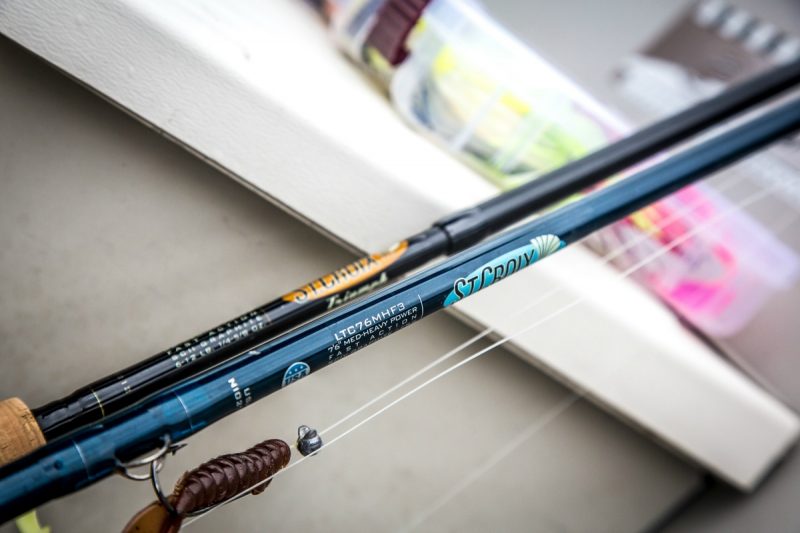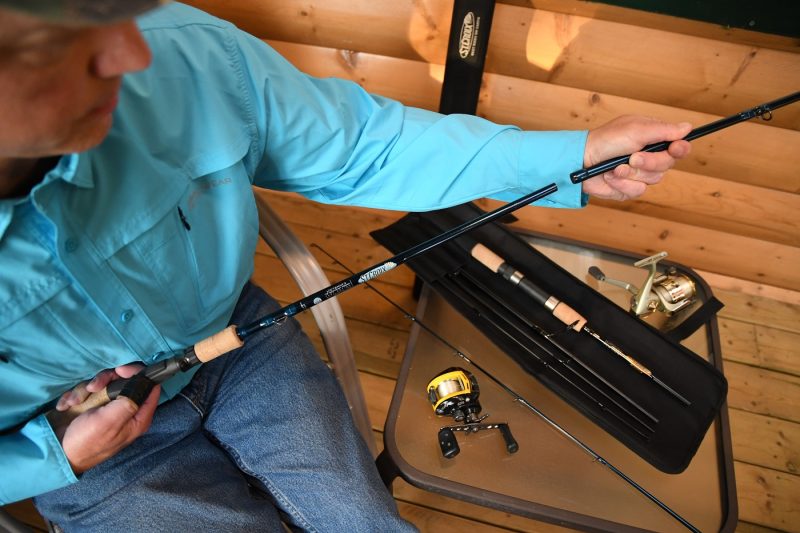 And speaking of fishing rods, this is probably the greatest testament that I can give to the four-piece St. Croix Triumph spinning and three-piece Legend Trek baitcaster: They casted so efficiently, were so sensitive in detecting strikes, and fought fish so well, that I plan to add them to my already extensive arsenal of one-piece rods that I use at home on a regular basis. On a rating scale of 1 to 5, I give the Triumph Travel Rod 4.5 stars, and the Legend Trek a perfect 5. Note: The Legend Trek (above) is actually part of the company's saltwater series, but I can promise you it's deadly on freshwater gamefish, too. For the traveling angler, I can't think of a better choice.
P.S. Check out the GoPro video below that shows the St. Croix Legend Trek in action on a Quebec smallmouth bass. Watch the fish strike the topwater lure and then almost get tangled in the camera during the fight!